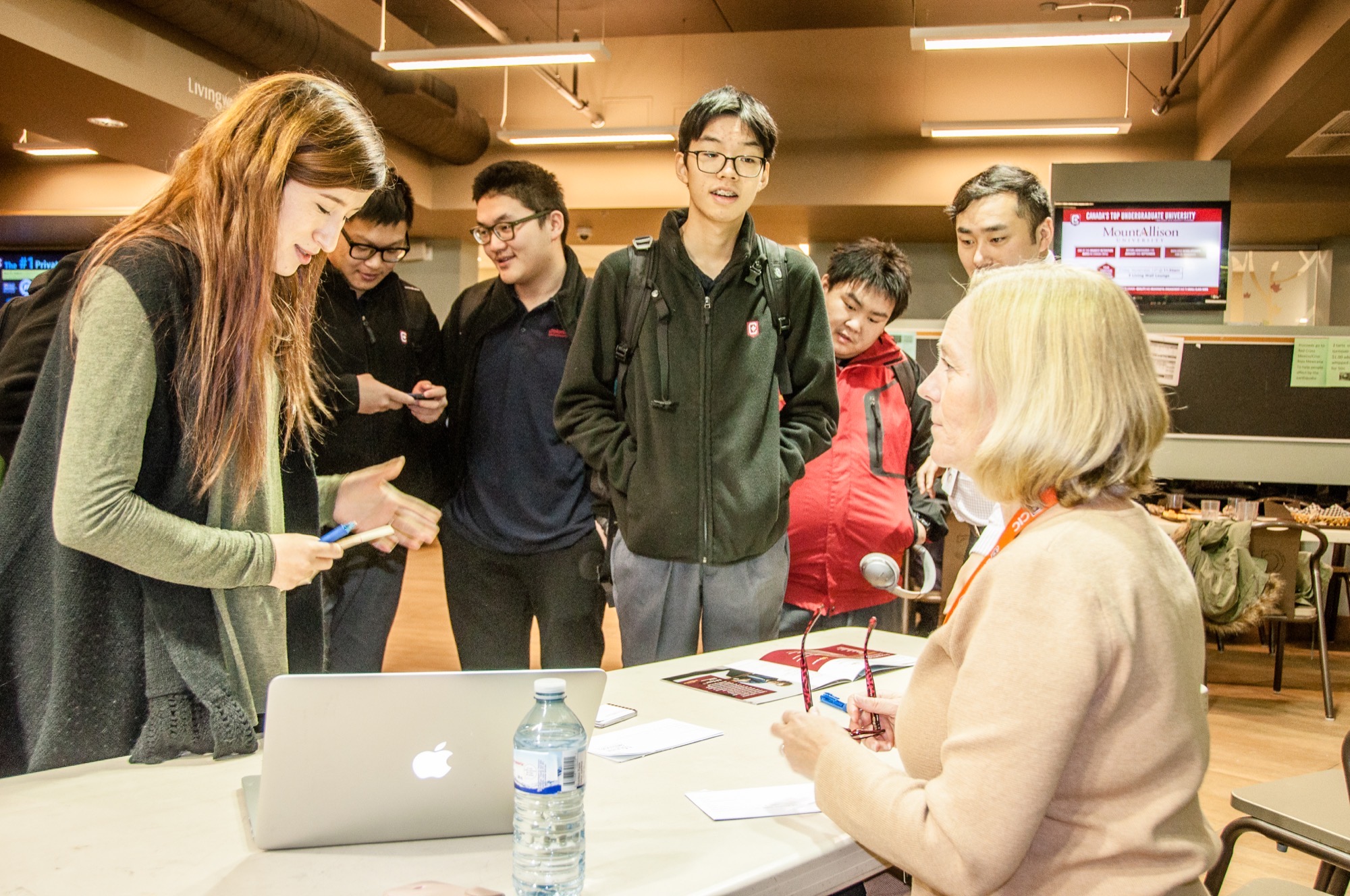 Special Welcome to Mount Allison University!
CIC would like to share a warm welcome to Mount Allison University, who visited our campus this afternoon (November 10).  The visit was a great opportunity for students to ask the University about their programs, classrooms experience, student life, etc.
Mount Allison has been ranked #1 in the primarily undergraduate category in the 2018 Maclean's magazine University Rankings.  This is the 19th time they have earned such recognition since the rankings were established in 1991.  The University is known for its personalized small classes, a student faculty ratio of 17:1, student engagement, flexible degree programs, and interdisciplinary education.
Kim Meade, Vice-President of International and Student Affairs represented Mount Allison University, expressed her opinions of CIC by complimenting the top-notch facilities, the staff providing total care to all students, and the diverse and engaged students who always share a kind smile.