Applying to university for admission and scholarships is a challenging process for students.
Each university has its own specific requirements and deadlines. Without paying meticulous attention to the process and the details, students can easily miss being admitted into their dream university and getting the awards they deserve.
At CIC, each graduating student is assigned an experienced UPO Counsellor. With compassion and devotion, the counsellor takes the student through our comprehensive University Placement process with a plan that is custom-made to the student's needs and desires. This maximizes the chances of the students' successful admission to their dreamed universities based on their academic performance. The following chart highlights how it works.
Parents have peace of mind as they are kept informed of the student's university choices and the application status via the on-line ezReport Card.
Download Brochure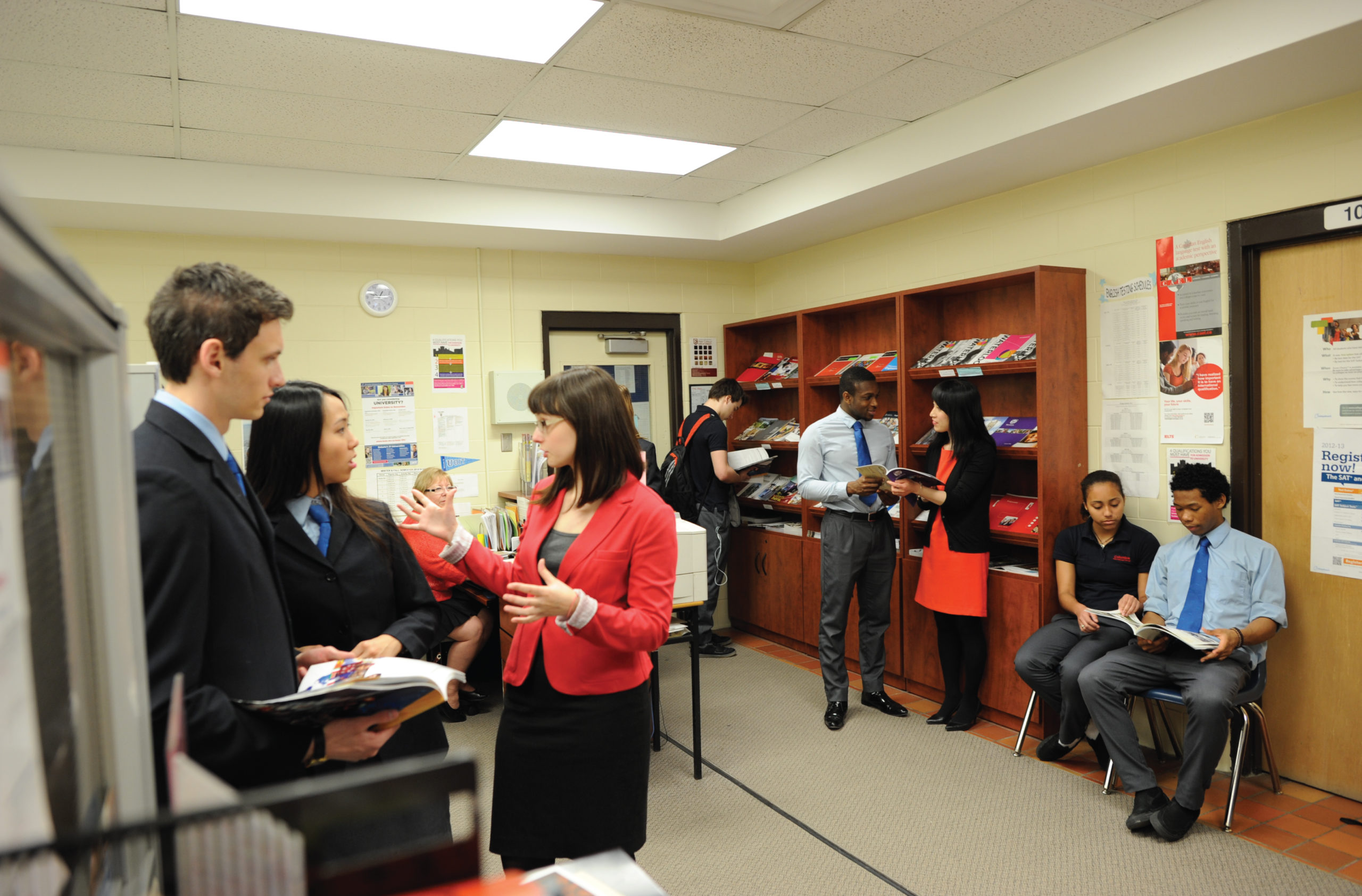 CIC's UPO helps our graduating students successfully
enter their dream university
Learn &
Be Prepared
One-on-One Counselling
One-on-one counselling to help students understand their own expectations and their interests
Campus Visits
To get a first-hand feel of the campus, UPO arranges guided tours to the universities and arranges meetings with admissions staff, professors and students to explore everything the universities offer
Meet University Reps
Organizes the annual University Fair where top ranked universities in Canada gather at CIC to provide the latest admission details to our graduates including Q&A sessions
Info Seminars
UPO conducts seminars about the latest procedures, requirements and application deadlines of various universities and provides students with information booklets
UPO provides data on previous year's university admission averages and requirements
Explains to students the CIC U-Partnership Program and the exclusive advantages our university partners offer to them
Consider & Decide
on Universities
Seminars
Conducts seminars to consult students on what they should consider when choosing their universities
One-on-One Counselling
Holds one-on-one counselling sessions to guide students in selecting universities that will meet their interests and maximize their chance of success at the same time
Prepare &
Submit Application
Small Group Workshops
Conducts small group workshops to guide students in completing the application forms online
Ensures the students submit all required documents to the universities including portfolio, supplementary forms, and application fees
Training
UPO trains students on how to prepare for video and in person interviews
University Interviews at CIC
With applications completed, university admissions staff meet and conduct interviews at CIC with those who applied to that university
Monitors Status
For each graduating student, UPO monitors the entire process to ensure that everything is complete
Keeps students up-to-date on their university application status and makes adjustments when needed