It has been an extraordinary couple of days filled with celebrations.  Fom Columbia International College's 40th Anniversary to the May Graduation – these joyous moments are a reminder of the great milestones CIC has achieved over the last 40 years.  Not only has CIC evolved as a school, but it has been noticeable to see many past and present staff members, families, students, and community partners coming together to celebrate CIC's achievements.  Not only was the celebration about CIC, but about everyone who has impacted the school in some way or another.
---
40th Anniversary Celebration Series: Graduation
May 15th, 2019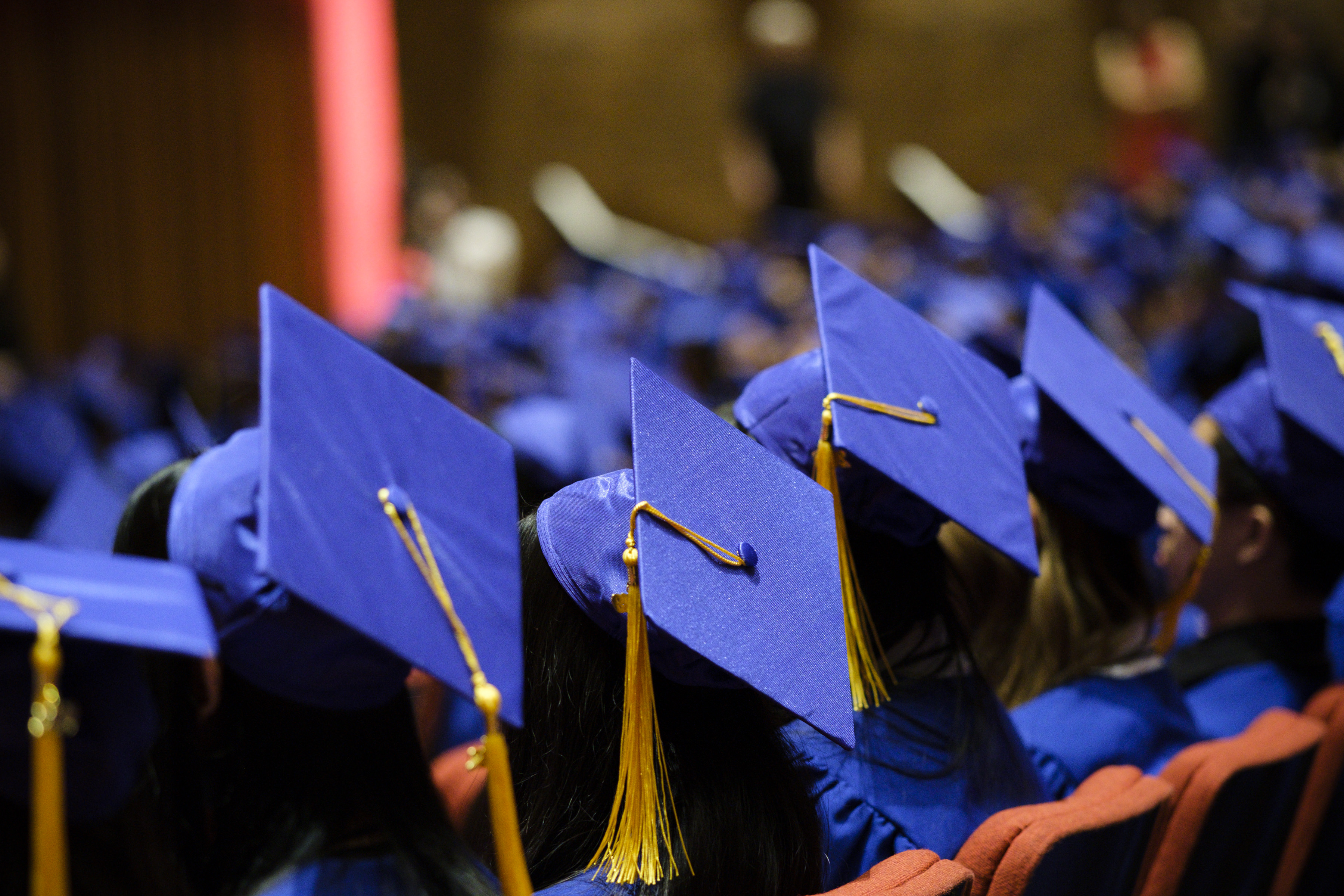 Columbia International College celebrated its' 40th Anniversary May Graduation on May 15th, 2019.  There were families in attendance from all across the world who traveled to Hamilton to watch their children graduate.  This was CIC's largest graduating class with over 700 students!  It was a remarkable sight to see families and staff celebrating in the students achievements.  There was laughter, smiles and embraces – families and staff commemorating students' accomplishments and graduating from high school.
The graduation stage was filled with CIC staff members, department heads, university partners, community partners and alumni.  The graduation ceremony included Keynote Speaker Professor Sandy Welsh who is the Vice Provost, Students and Professor of Sociology at the University of Toronto.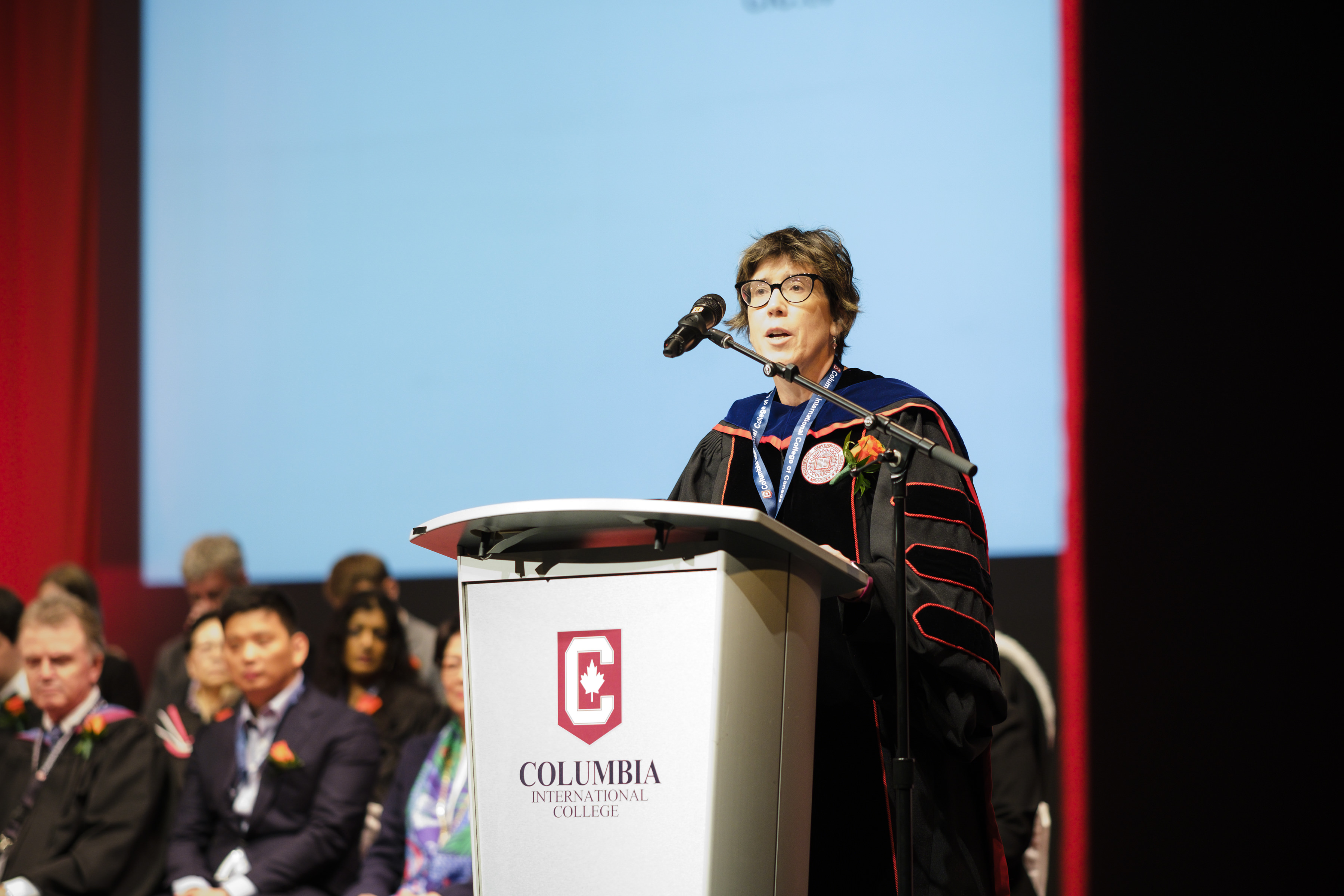 It was a beautiful ceremony filled with inspirational speeches from Bill Ironside (Principal of CIC), Mr. Roger Tong (Alumni from the Class of 1981), and Mr. Clement Chan (Founder and Executive Director).  These speeches included advice to students on the capabilities they have and a reminder on all they've accomplished to get to the moment of graduation.  Mr. Clement Chan's speech remarked, "Parents have a peace of mind with our Total Care Education System.  Students achieved success with the love and encouragement from the entire Total Care Team.  Our students are apart of our Total Care Family today and will always be our Total Care Kids."
Families and staff watched students grace the stage to receive their diplomas.  It was a special moment that reminded everyone on how exceptional CIC graduates have become under the Total Care Education System.  The 2019 May graduating class earned a total of 43,015.25 hours of community service.   Many students received thousands of dollars in scholarships and some were awarded with special awards.  Many students were accepted in Canada's top universities and into distinguished programs. Notably, graduate Xie Cong won the Gold Level of the Duke of Edinburgh and was the first to win this level in the history of CIC.  Xie Cong is set to receive her award from a member of the Royal Family or the Governor General of Canada.
It was an outstanding moment as the graduates smiled and tossed up their hats to signify the end of a chapter in a graduate's life, and on to the next great adventure.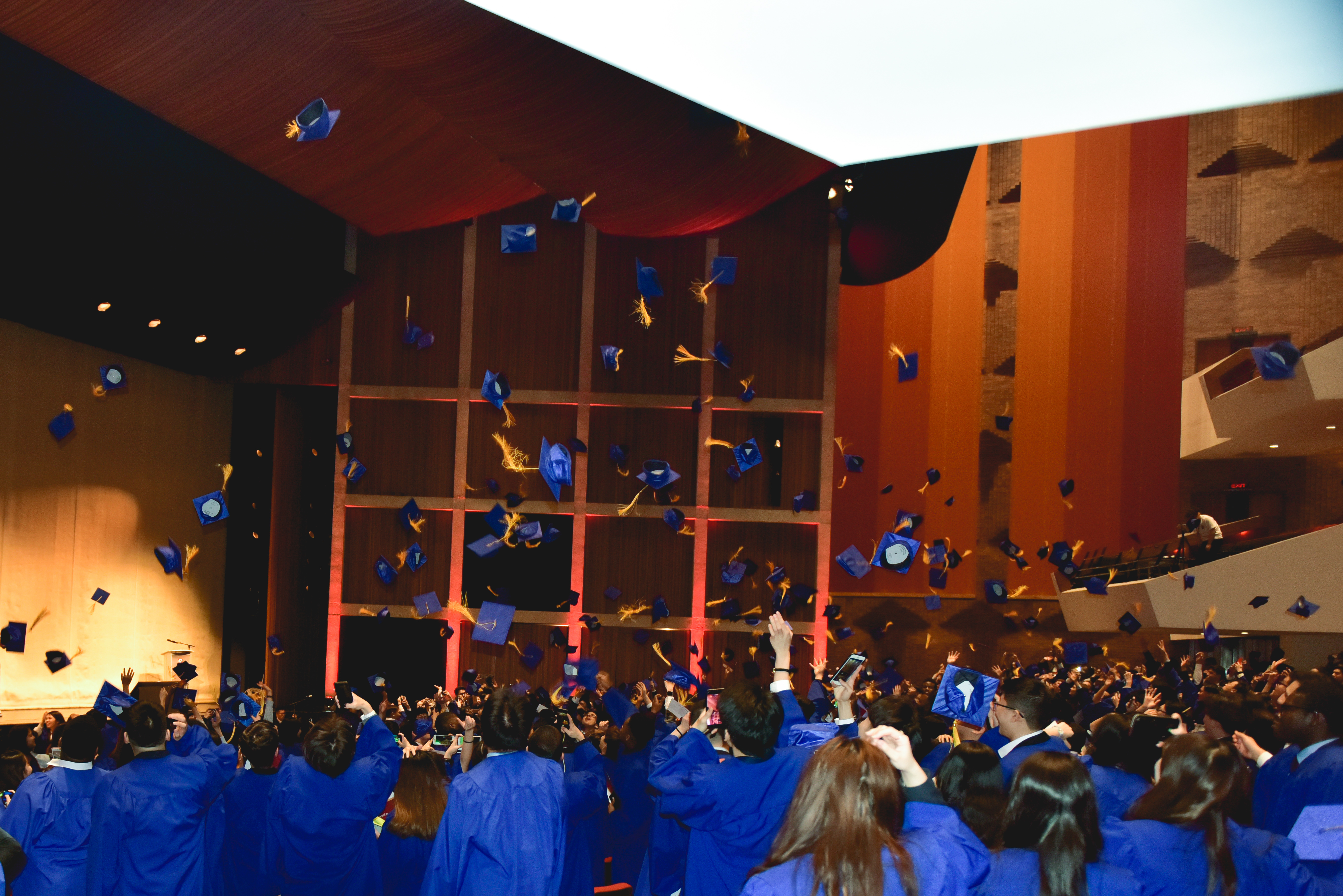 To see more photos go to our Facebook link HERE
All photo credits in this article credited to Mike Tjioe.  Last photo in the article credited to Kayla Da Silva.