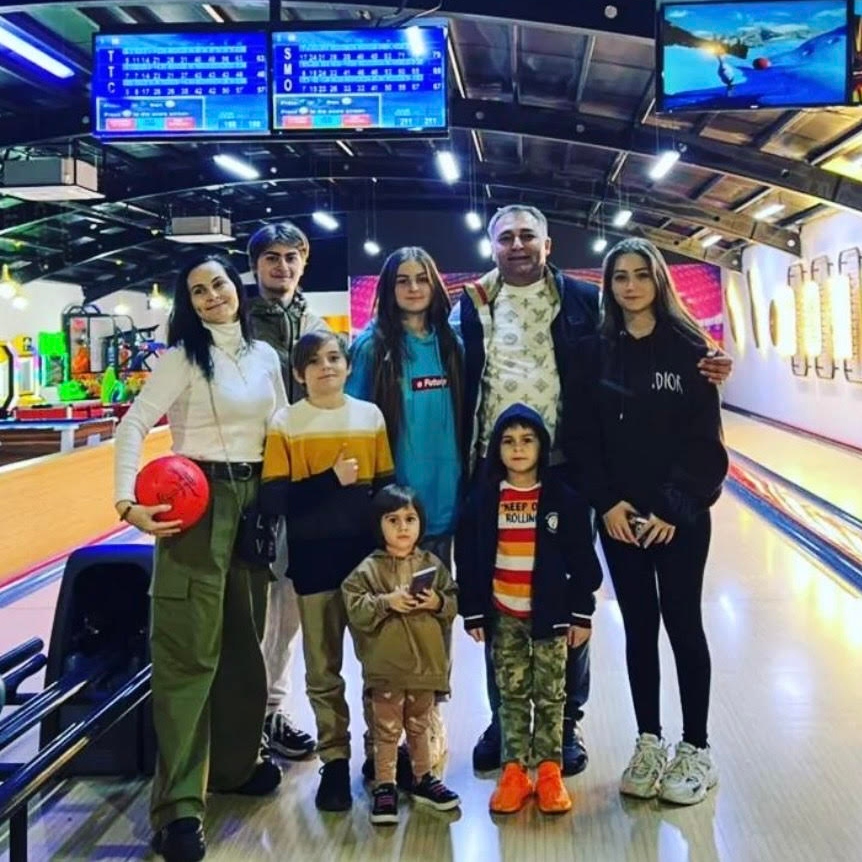 In a heartwarming testimonial, Selimcan and Maya, proud parents of six children, share their heartfelt journey with Columbia International College.
Osman (2nd from left), their eldest child, graduated from CIC with flying colors in 2023 and is now studying Computer Science at York University. Tyurkana (right), their second child, is currently a Grade 12 student at CIC.
We sincerely thank the family for their trust, their discovery, and their unwavering belief in the power of CIC's Total Care Education.
We have had the pleasure of entrusting Osman and Tyurkana, our eldest children, to Columbia International College. We are planning to entrust the other four children to CIC as well; after all, we only have six children!
Choosing CIC was an easy decision after flying over and witnessing its exceptional educational environment with our own eyes. Our initial visit to the school, after our children enrolled, confirmed the high standards it upholds for both academics and living conditions. We even tried the meals offered, which were not only delicious but also diverse, providing children with dishes from all around the world. The kindness and sup port demonstrated by the teachers and staff further solidified our confidence in the school.
Following their enrollment, our children had an outstanding school year, during which they not only thrived academically & socially, but also developed a deep attachment to CIC and life in Canada. Their reluctance to leave at the end of the school year speaks volumes about the positive impact of their experience.
As parents, we highly value a nurturing and enthusiastic learning environment for our children. CIC has exceeded our expectations in this regard, encouraging & fostering a genuine passion for education and a hunger for knowledge within our children. We extend our heartfelt gratitude to the entire team at Columbia International College for their dedication to enriching young lives through education.
It is our sincere wish that CIC continues to excel in shaping the future of its students through its commitment to education. We wish the school ongoing success in its mission to make a positive impact on the world!
With warm regards,
Selimcan & Maya