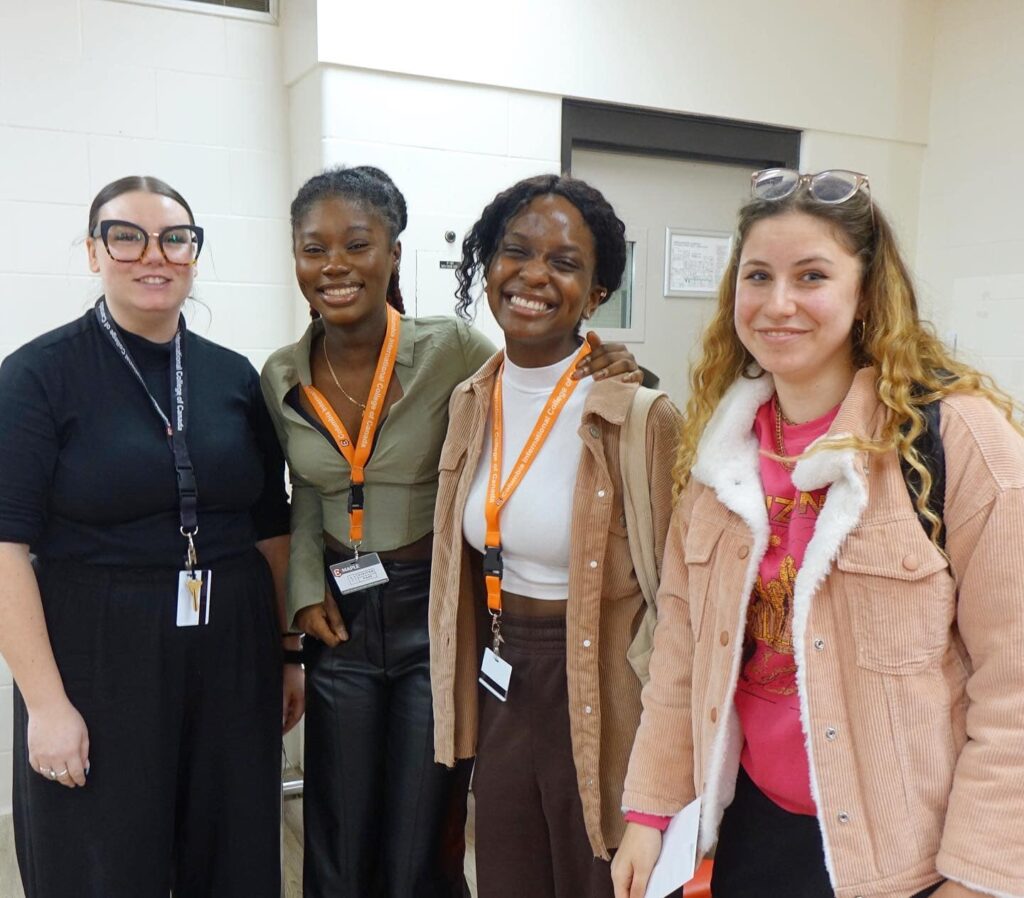 Our most recent alumni panel covered a wide range of topics that are of particular interest to CIC's graduating students. From selecting the right university classes and reducing monthly expenses to exploring on-campus job opportunities and accessing wellness and health resources, the panelists provided valuable insights and advice.
A huge Thank-You to alumni who provided CIC students with a wealth of information, strategies and advice to set themselves up for success in university and beyond.
Elizaveta Golova, Schulich School of Business '22

Lilainie Addo, McMaster University '24

OdodoOluwa Elebute, Ontario Tech University '24

Damla Aksular, Brock University '26
For students who are unsure about which classes to take, the panelists offered helpful tips for making informed decisions.
They also shared practical strategies for reducing monthly expenses, such as creating a budget, cooking meals at home, and using public transportation.
Moreover, the panelists highlighted the numerous on-campus job opportunities available to students, including teaching assistance and internships. These positions not only provide valuable work experience but can also help cover tuition costs and living expenses.
They emphasized the importance of taking care of one's mental and physical health while in university. They encouraged students to take advantage of the various wellness and health resources offered on campus, such as counseling services and workshops.
What is CIC Alumni Panel Series?
CIC Alumni Panel provides an opportunity for former CIC students to share their experiences and insights with current high-achieving students.
By hearing about the successes, challenges, and lessons learned of those who have gone before them, current students can gain a better understanding of what to expect after graduation and how to prepare for university and future careers.
For more information, please talk to Elizabeth Keary, CIC Student Achievement Coordinator