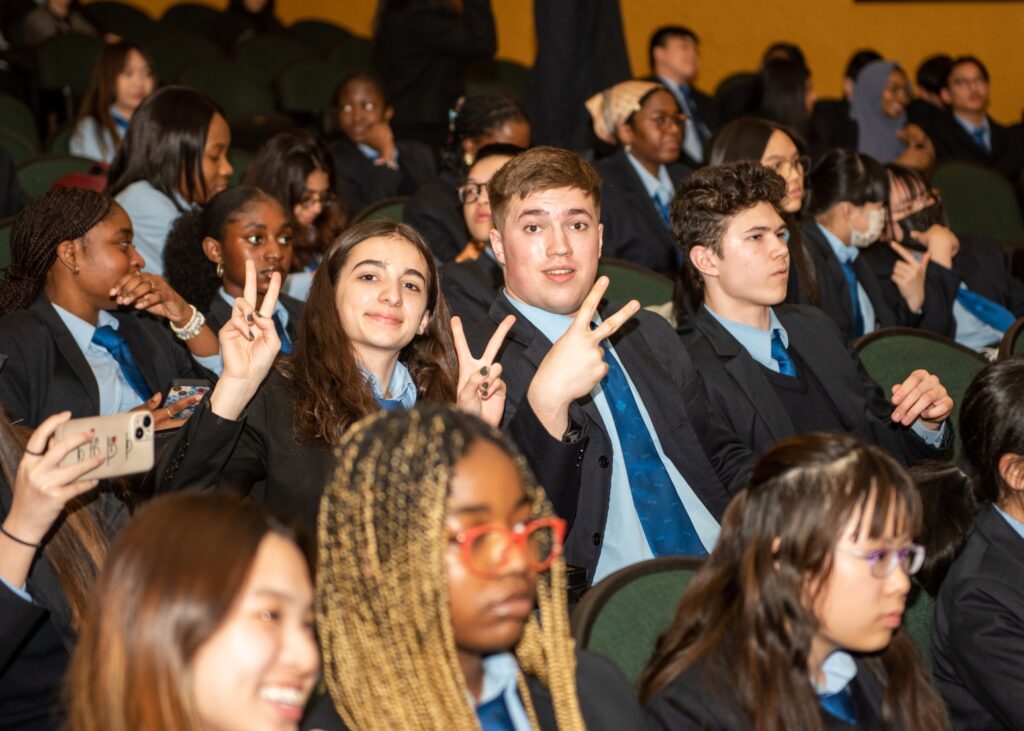 On April 18, Columbia International College hosted a special Award Ceremony to recognize close to 200 CIC students for their exceptional dedication to academic, extracurricular activities and character building. The Total Care teachers and staff were proud to present each deserving student with a special pin, applauding them for their outstanding contributions to the school community and beyond.
It's no exaggeration to say that these students are true rock stars, and we can't wait to see what they'll achieve next! Congratulations to all the award recipients – you've earned this recognition and much more!
Residence student leaders have done an exceptional job in creating a more inclusive environment and enhancing the experience of the resident community.
Student Council is highly sought-after among CIC students and has played a crucial role in navigating the challenges posed by the pandemic.
Athletic Council members have demonstrated strong leadership skills, responsibility, and respect while providing significant sports programs to the school community.
Service prefects have played a critical leadership role at CIC and have gained valuable skills in leadership, collaboration, community-mindedness, creativity, compassion, and philanthropy.
This was the first semester that character prefects has run since COVID. They put on a number of events including the Character week that ran earlier this month.
We are delighted to have a special Media Team who is present for every single event, capturing all those precious moments.  This mighty group of eleven uses their talents to take beautiful photos that can be shared with your family and friends back home.
CIC also celebrates its academic high achievers, top subject prize recipients and continuing scholarship winners who have demonstrated dedication and commitment to further developing their academic and personal skills.
The school places great emphasis on character development, and students who exhibit and grow in character traits are honored with character awards.
Model United Nations and DECA programs provide great opportunities for students to connect with like-minded youth and make a positive impact on their communities.
CIC is highly recognized by universities as a center for bright young minds in STEM. Many students have excelled in esteemed Canadian math contests such as Euclid, CSMC and CIMC hosted by the University of Waterloo.
Also, congratulations to the CIC Robotics Team (9062) for winning the Ontario Rookie All Stars at the Provincial finals and qualifying for the FIRST World Championship in Houston, Texas in April 2023 under the guidance of Thomas Steele and Leanne Pecarski.