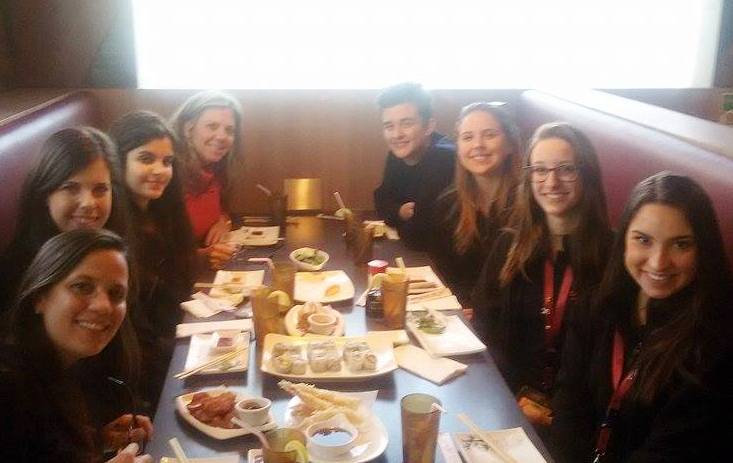 The first group of students from Monteiro High School has arrived in Hamilton for the second phase of a partnership program established by Columbia International College and Colegio Monteiro Lobato in Brazil.
After three semesters at Monteiro High School where they completed a series of Canadian courses, the students are continuing to fulfill the remaining credits to obtain their Ontario Secondary School Diploma and apply for universities in Canada, USA and internationally as well.
The seven students arrived on New Year's Eve. They have now settled into their academic schedules and are motivated to succeed in the future.
"The students will definitely change their way to see the world after this experience", said Mrs. Kátia Macagnan, Academic Coordinator at Colégio Monteiro Lobato, who accompanied the group during the orientation.
Parents also speak highly of the program's unique features including Brazilian – Canadian curriculum, bilingual environment and the experience of living in Canada. They feel that their children are growing into global citizens and believe Columbia's Total Care Education is mapping a bright future for them.
Since 2011, students from Colegio Monteiro Lobato have been participating in Columbia's Summer Camp. In 2014, the two institutions co-founded Monteiro High School to accommodate the increasing demand of Brazilian students seeking international education experience in Canada.