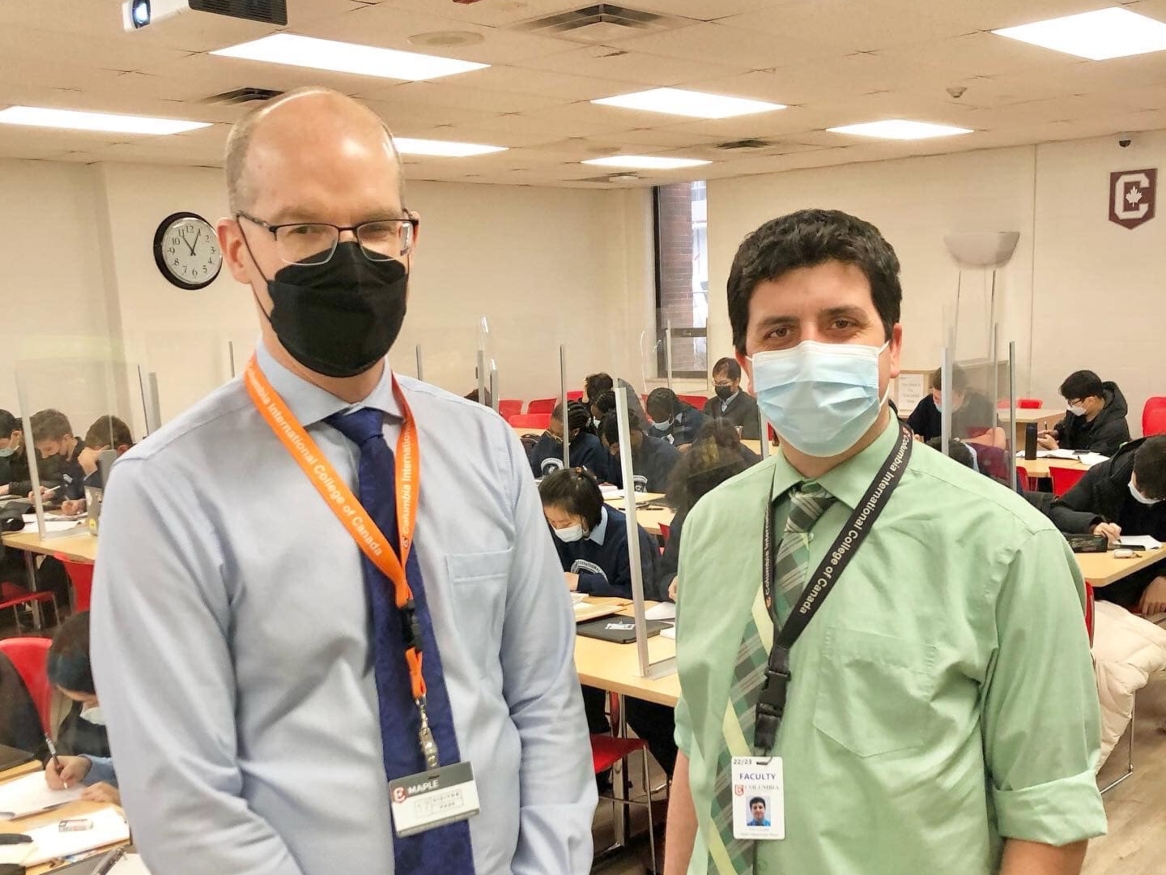 CIC math enthusiasts had a rare chance to meet with Dr. Ian Vanderburgh (left), Director of  the University of Waterloo Centre for Education in Mathematics and Computing (CEMC), who visited yesterday to present a workshop on math contest preparation!
The students were given problems to work on and were encouraged to explore various approaches to solve the challenges.
Over the past decades, CIC has been a hub for young brain power and distinguished itself in math contests. Many students participated in Canadian math competitions such as Euclid, CSMC and CIMC, and posted great scores.
CIC Math Department Head Mr. Luymes (right): "Each year, many students perform in the top 25% of all global participants, with top achievers reaching above the 90th percentile."
Participation in these competitions is excellent for university applications, while also giving students who enjoy math an opportunity to challenge themselves outside the classroom.
Are you interested in any math contest related information? Feel free to speak with Mr. Luymes in room N213.