CIC's Got Talent! Congratulations to Christie Osei, CIC '19, on her first single entitled Economy. Her vocal and arrangement skills are stunning!
Christie:
I am an international student from Accra Ghana and am currently in the final year of my Communications and Media studies undergraduate major at Carleton University.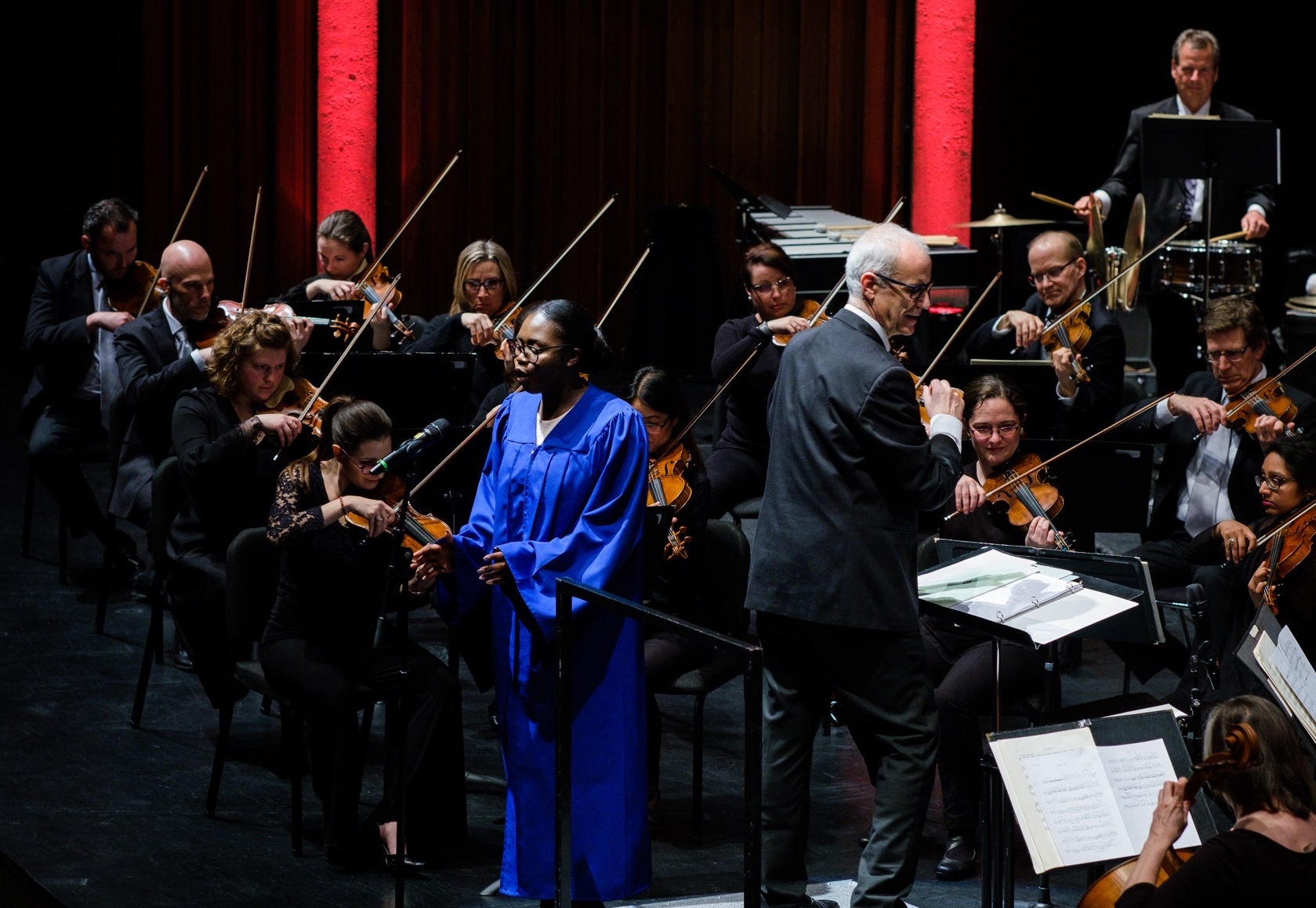 I have always had a strong passion for music. I started singing at church at the age of five.

My confidence to sing on stage and showcase my talent publicly, however, is mainly thanks to Columbia International College.

During my three years at CIC I had the chance to perform on several platforms. I sang at graduation ceremonies, talent shows, and in the Choir.

Our beloved Mr. Lawlis (may he rest in peace), would always push me to put myself out there, and even called me back to perform when I had graduated. That great foundation has helped me in many aspects of my life to date.
I actually wrote this song in 15minutes. I was overwhelmed by the current economic crisis in our world today. I wanted to write a song that helps anyone having a hard time financially or emotionally know that they are not alone.
The first part speaks on how today's youth is facing economic hardships which are holding us back from succeeding. The bridge asks in Twi (a Ghanaian language), "Medie me chilly bi a enye anaa?" which means isn't it okay for me to chill/enjoy as well? This part provides a bit of a comic relief for twi speakers as this song addresses an emotionally exhausting topic.
The second part speaks on how we had big dreams to get good grades and get into amazing professions with great income. Now, however the speaker has a good degree but it's just lying under their bed collecting dust since opportunities have become stagnant in some parts of the world. Especially West Africa, where I am from.
The chorus ties the song together by highlighting how the economy is causing hindrance to our goals and our dreams.
Lyrics
Mmm things dey my way
Move am make I fly
Many many blockage dey my way
Sometimes I dey feel like make I cry
This econonomy
It dey hinder my goal and my dream
And this salalary
How I got take am buy Bugatti
This econonomy
It dey hinder my goal and my dream
And this salalary
How I got take am buy Bugatti
Medie me chilly bi a enye anaa
Menso mediyie bi a enye anaa
Medie me chilly bi a enye anaa
Menso mediyie bi a enye anaa
I dey kae den times
When I be kidi way more times
I day talk say I for become
Doctor, teacher with big income
Now degree way I get
As e day lie under my bed
No opportunities
Menni hwee gye integrity
This econonomy
It dey hinder my goal and my dream
And this salalary
How I got take am buy Bugatti
This econonomy
It dey hinder my goal and my dream
And this salalary
How I got take am buy Bugatti
Medie me chilly bi a enye anaa
Menso mediyie bi a enye anaa
Medie me chilly bi a enye anaa
Menso mediyie bi a enye anaa
This econo nomy
It dey hinder my goal and my dream
And this salalary
How I got take am buy Bugatti
This econonomy
It dey hinder my goal and my dream
And this salalary
How I got take am buy Bugatti
Nana Nyame kasa oo kasa oo kasa
Nana Nyame kasa, kasa ma enye yie eh eh
Nana Nyame kasa oo kasa oo kasa
Nana Nyame kasa, kasa ma enye yie
Oh oh ah ay