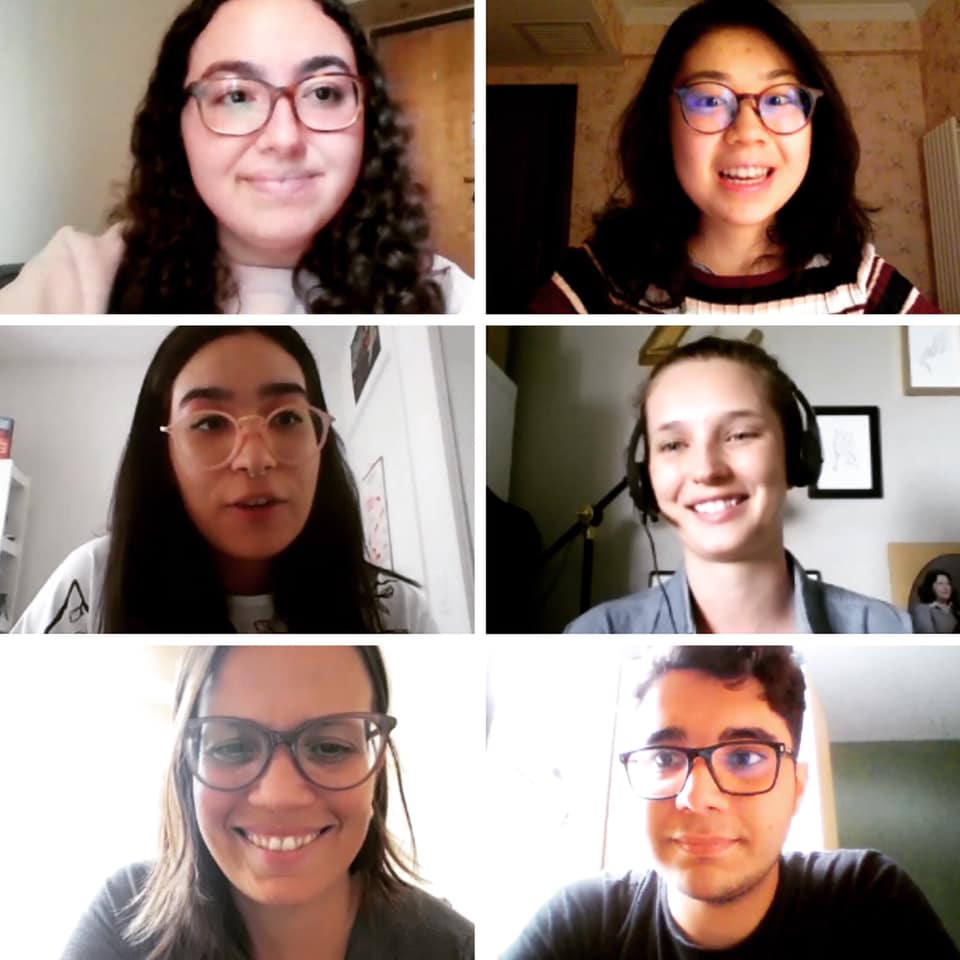 Three of CIC's top graduates from previous years joined a group of current students to answer questions, share first-hand experience and offer the best advice for successful post-secondary application and University life experience. 
Our weekly High Achievers meeting had three very special guest speakers this week: 
Julia Zhu

, CIC '20 studying 

Engineering 

and Science at the University of Toronto St. George.

 

Maria Fernanda Almeida

CIC '19 studying 

Political Sciences

 at the University of Toronto Mississauga.

 

Aline Uchoa

, CIC '18 studying 

Psychology

 at the University of Toronto Mississauga.

 
The Zoom meeting was part of a series of workshops to help CIC students prepare for post-secondary application, understand the importance of planning ahead and taking advantage of CIC's resources like: 
Student Leadership Development;

 

Model United Nations

 

Leadership 

 

Duke of Edinburgh

 

Community Service

 

Clubs

 

Student Council

 

Guidance & University Placement Counselling

Tutoring & Academic Support

Admissions and Liaison

Wellness; and more.
Julia, Maria and Aline gave students excellent advice and answered all of their questions about applications, how to handle pressure, resources in university, how to connect with professors and other students, and how to manage time. 
Maria Fernanda Almeida, who graduated from CIC in June 2019, mentioned that her three calendars, agendas and planners help her keep things organized while she manages different roles and responsibilities. The student has just received the 2021 UofT Award of Excellence in Social Sciences and Humanities ($6000). Maria has been accepted for a summer program with the University of Peking and has been elected External Affairs Liaison for the Historical Studies Society. She is also Events Coordinator of UTM STA, a club to help other students become more independent with their adult and financial lives. Maria is a Research Assistant at UTM as well. 
Students were thrilled with the opportunity to meet CIC alumni and are excited for more meetings and workshops!