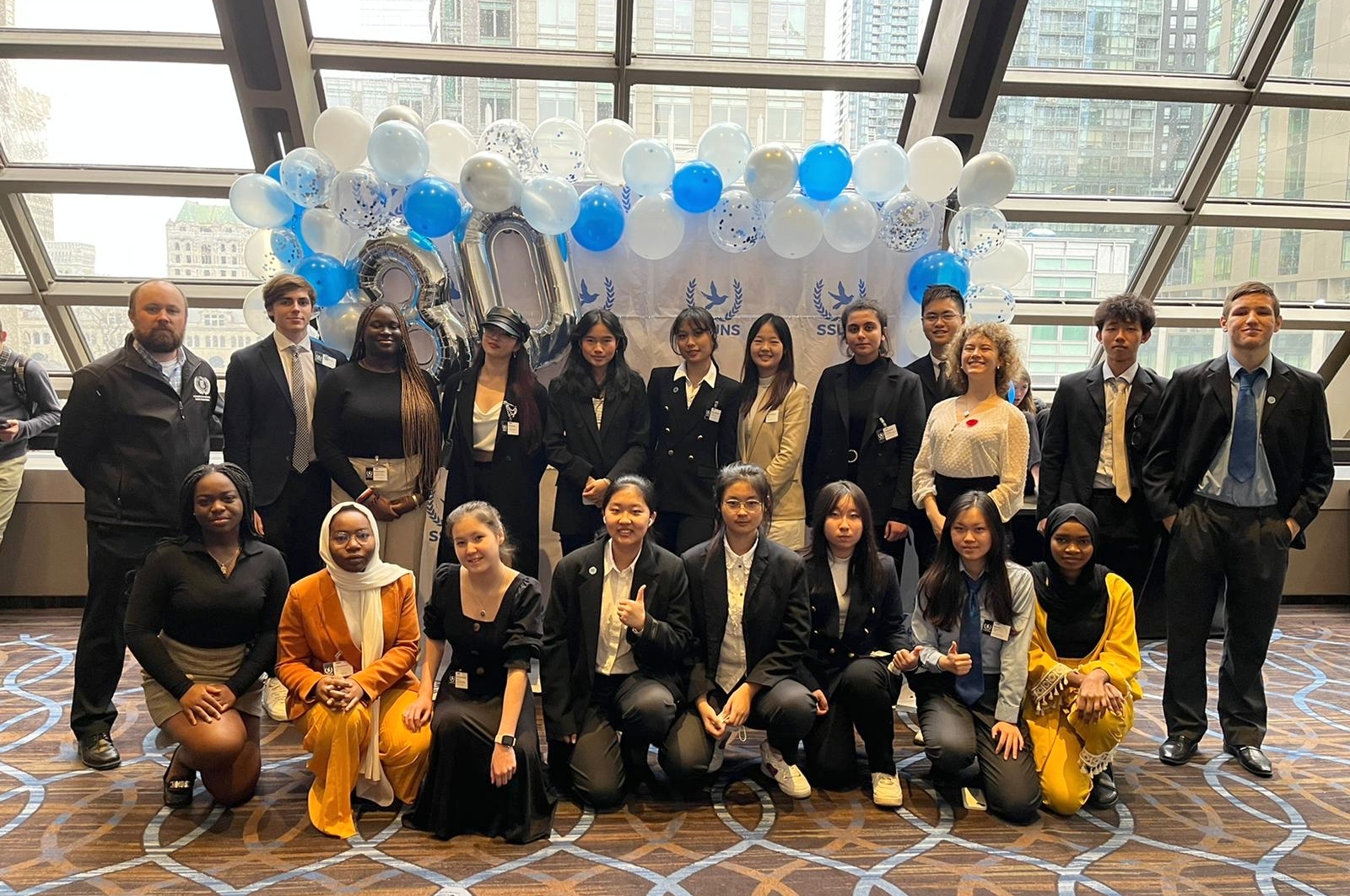 From November 9 to 13, CIC Model United Nations team competed in the Secondary School United Nations Symposium (SSUNS), North America's premiere high-school level Model UN conference.
The SSUNS was a great opportunity for the team, made up of close to 20 students, to step out of their comfort zone and further develop their passion.
The symposium, hosted in Montreal by the globally ranked McGill University Model United Nations team, brought together schools from all over North and Central America. The majority of them are ranked as the best in North America.
The conference was highly competitive, but CIC students engaged in the committees session with great confidence and participated as much or more than other schools.
This was the fourth time CIC attended this conference, and the first conference we attended in-person since 2019 due to the pandemic.
Congratulations to CIC Model United Nations team and Coach Tony! Thank-You for representing our school in a positive way.