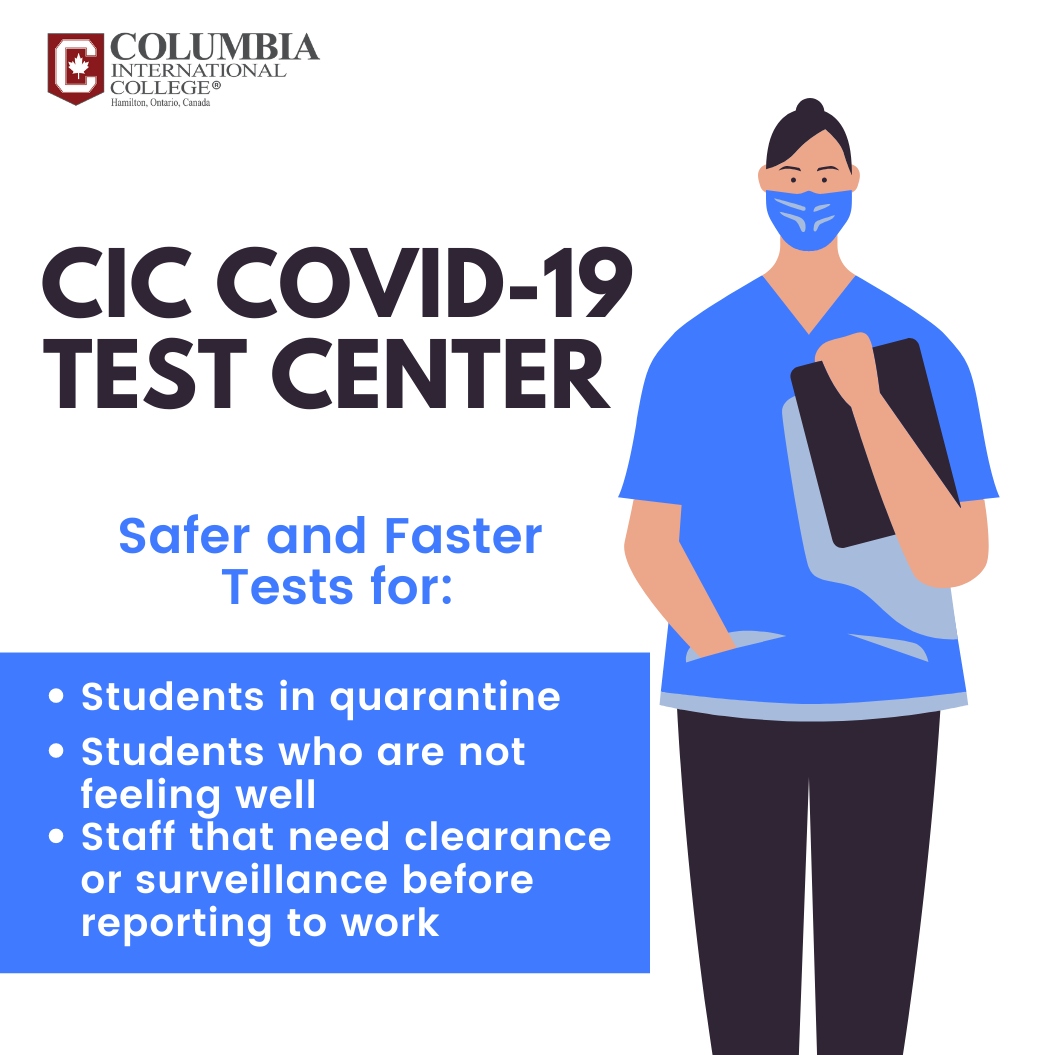 CIC Medical Clinic staff will perform mandatory biweekly surveillance testing for all employees starting in June to ensure the health and safety of all in the CIC Community.
The purpose for this biweekly surveillance is to ensure that all our employees are negative for COVID-19. As our students live in a congregate living setting, it is our top priority to keep our employees and students safe by preventing COVID-19 from entering our buildings and spreading.
This surveillance is mandatory for all employees reporting to work.
Onsite Rapid Testing of Staff and Students
Our COVID-19 PCR testing is currently being used for:
Our students in quarantine, students who are not feeling well, and

Our staff that need clearance or surveillance before reporting to work
These tests are used at all CIC Residence and Academic buildings. We are using these tests as an extra measurement of safety and protection for our students and staff whether they are symptomatic or asymptomatic. It gives the test results in 15 minutes on the spot.