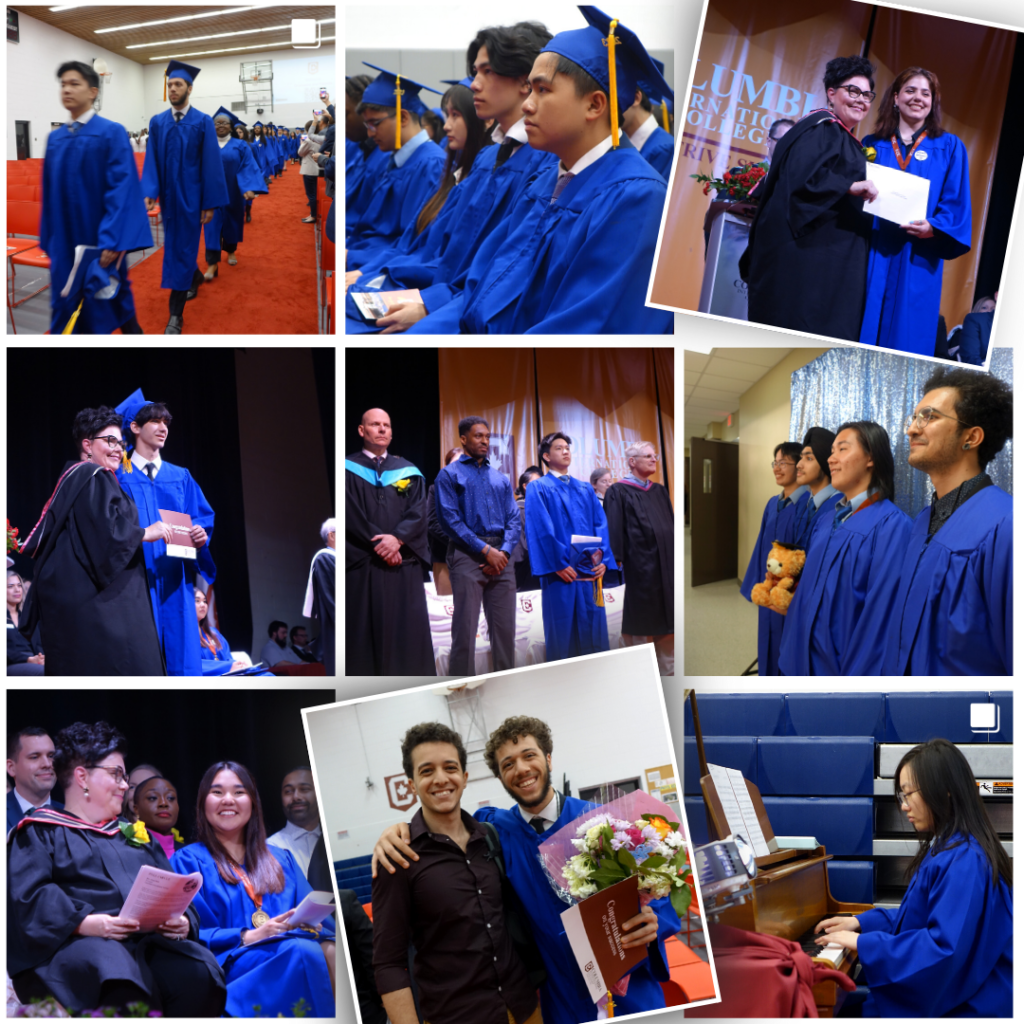 On May 15, Columbia International College hosted a grand May Graduation Ceremony that overflowed with pure joy and pride! From the beaming smiles of graduates and proud parents to the infectious excitement of friends and distinguished guests, the event was an unforgettable tribute to the Class of 2023 and their promising future. Amidst the challenges they have faced, this remarkable group of talented young individuals has achieved tremendous success together.
2023 CIC graduates have garnered an incredible number of offers from universities across Canada, the United States, the United Kingdom, Australia and New Zealand,. Collectively, they have secured scholarships totaling over $10 million, a testament to their hard work and dedication. Well done!
It is a chapter of life that deserves immense celebration, not only for the admission offers and CAD $9.46 million in scholarships received from prestigious institutions across Canada, the USA, UK, Australia, and New Zealand, but also for their unwavering character and mindset that will propel them towards a remarkable future.
The heads of admissions departments from prestigious institutions such as the University of Toronto, University of Waterloo, McMaster University, Brock University, Western University, York University, and Ontario Institute of Technology graced the graduation ceremony with their presence.
Among the highlights of our May 2023 Graduation Ceremony are some awe-inspiring speeches delivered by our speakers, leaving an indelible mark on our hearts and minds. Here are a few quotes that encapsulate the essence of this unforgettable event and leave a lasting impact.
Dear graduates, we are extremely proud of all that you have accomplished, and we would like to offer our sincerest congratulations. We hope that the diverse experiences you have acquired at Columbia will help you to continue to achieve success at university and beyond. May your journey be filled with countless opportunities, remarkable achievements, and the fulfillment of all your dreams.
Connect with us on Facebook, Instagram and YouTube to keep in touch and share your success stories with us.