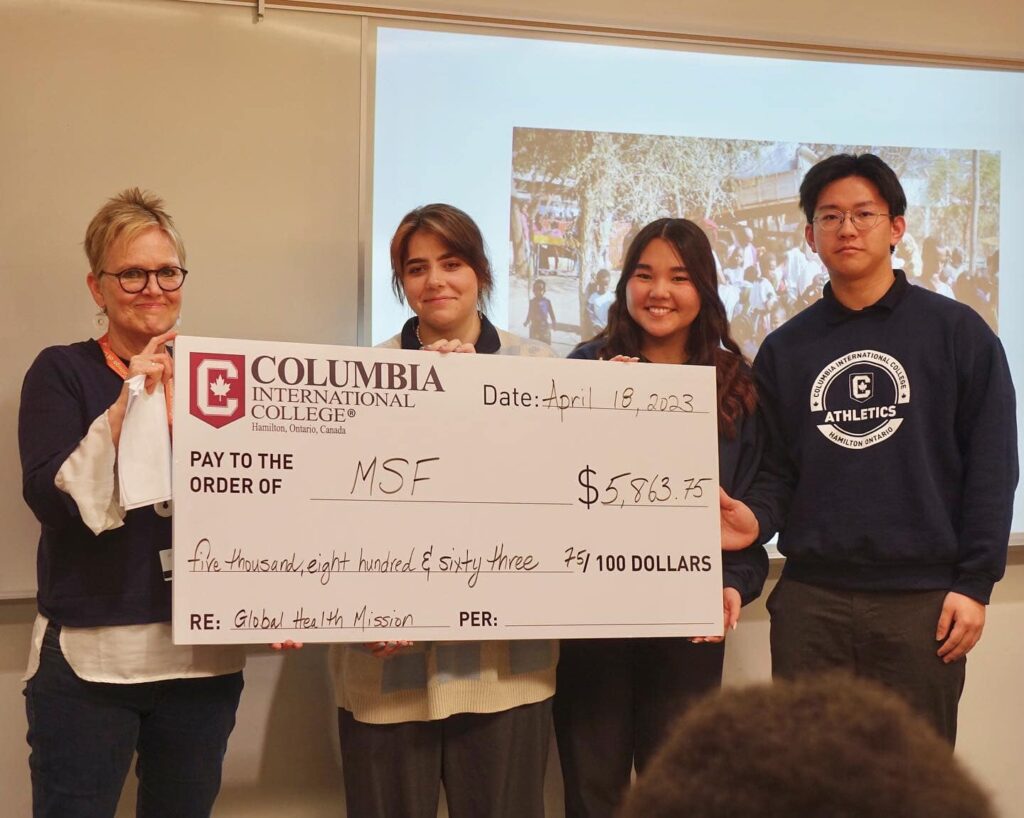 On April 18, Médecins Sans Frontières (MSF) paid a visit to CIC to educate our Service Prefects on its humanitarian missions and to accept a check of CA$ 5,863.75 which our students raised from the Global Health Mission in December 2022.
Claudia Blume, Interim Director of Communications, and Puja Agni, Community Fundraising Officer of @msfcanada, shared valuable insights about the organization's humanitarian aid in different parts of the world, including the Tigray conflict in Ethiopia. They also discussed the qualifications required to work for MSF and contribute to the relief efforts.
The Q&A session saw our Service Prefects express a lot of interest in MSF and ask thought-provoking questions, gaining a better understanding of the organization's roles.
Our heartfelt gratitude to MSF for visiting CIC and inspiring our future leaders to contribute to making this world a better place!