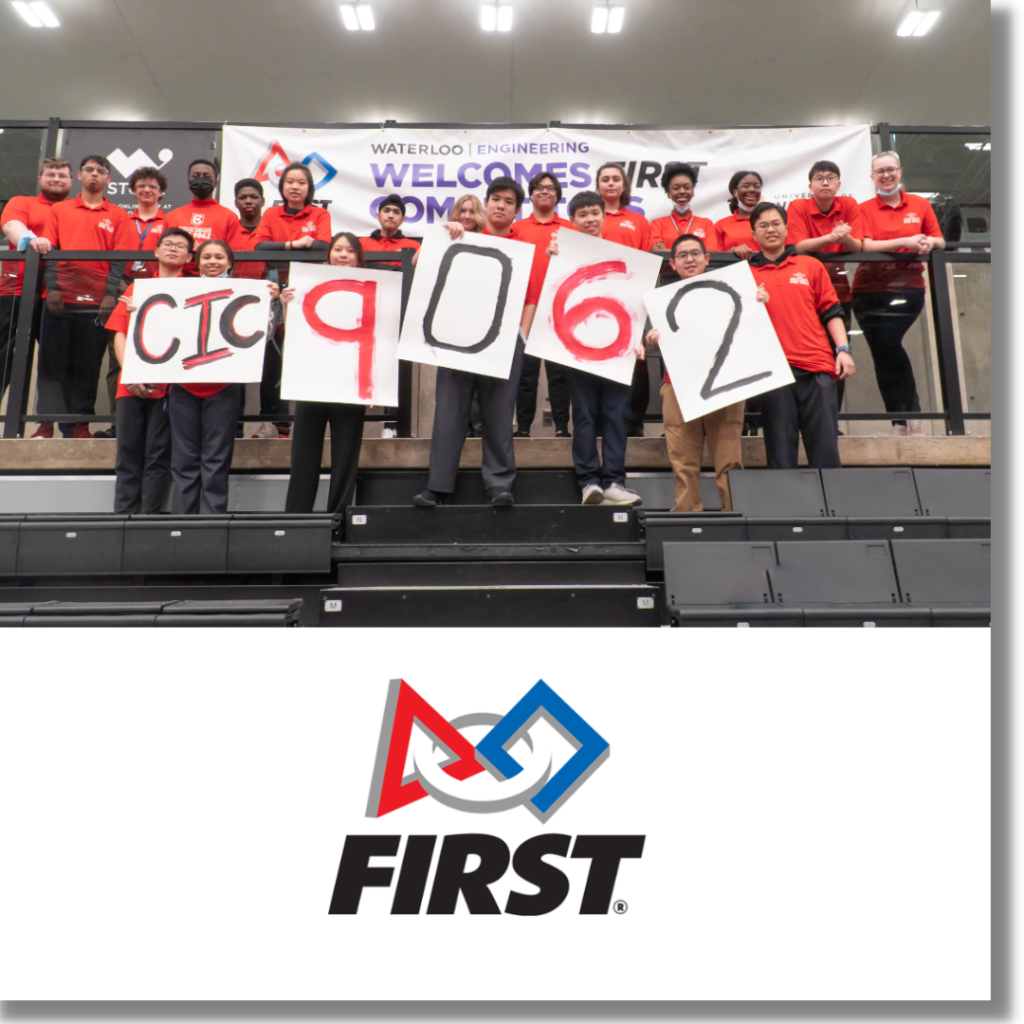 We are incredibly proud of the CIC Robotics Team for their outstanding performance at the at the University of Waterloo FIRST Robotics Competition (March 23- 25)  and their well-deserved Rookie All Star award.
The challenge in this annual game was to pick up traffic cones and place them onto pegs; the smaller objective was to pick up inflatable cubes and place them onto shelves 4 feet away from where the robots were allowed to go.
Thomas Steele, Computer Engineering Technology instructor at CIC, is also a passionate coach for Robotics and 3D Printing Club.
This competition was a combination of weeks of hard work designing, programming and building the robot. we've also learned a great deal and been humbled by several rookie teams that have done just as well as us. There's still plenty of room for improvement in the coming years, and we're excited to see what we can accomplish!
With extensive experience in developing and educating students in the field of technology, Thomas is well-equipped to train a large group of STEM enthusiasts on mechanical, electrical, and programming skills and guide them towards success.
"We're hoping to showcase our skills at the next district event, which will be held at McMaster University. If we perform well there, we'll move on to the provincial level competition, where we'll have a 20% chance of qualifying for the FIRST Championship Robotics Competition in Houston, Texas!"
The next FIRST Robotics Competition is scheduled to take place at McMaster University's David Braley Athletic Centre, from 6:00 pm on March 31 to 8:00 pm on April 2, 2023.
Don't miss the chance to see the CIC Robotics team in action and show your support by cheering them on!