Early offers from universities in Canada, UK and the USA are pouring in!
From December 2019 to the present, Columbia International College (CIC) has received good news that many of the 2020 graduates have been accepted by the university of their choice!
Early admissions from universities include:
Canada:
University of Alberta
McMaster University
Queen's University
Laurier University
Ontario Tech University
Brock University
University of Ottawa
University of Windsor
Guelph University
York University
Western University
Trent University
Carleton University
Ryerson University
Dalhousie University
United Kingdom:
University of Edinburgh
University College of London
King's College London
University of Bristol
United States:
Here are some of the 2020 graduates who have received early admissions:
Meng Siyan (China)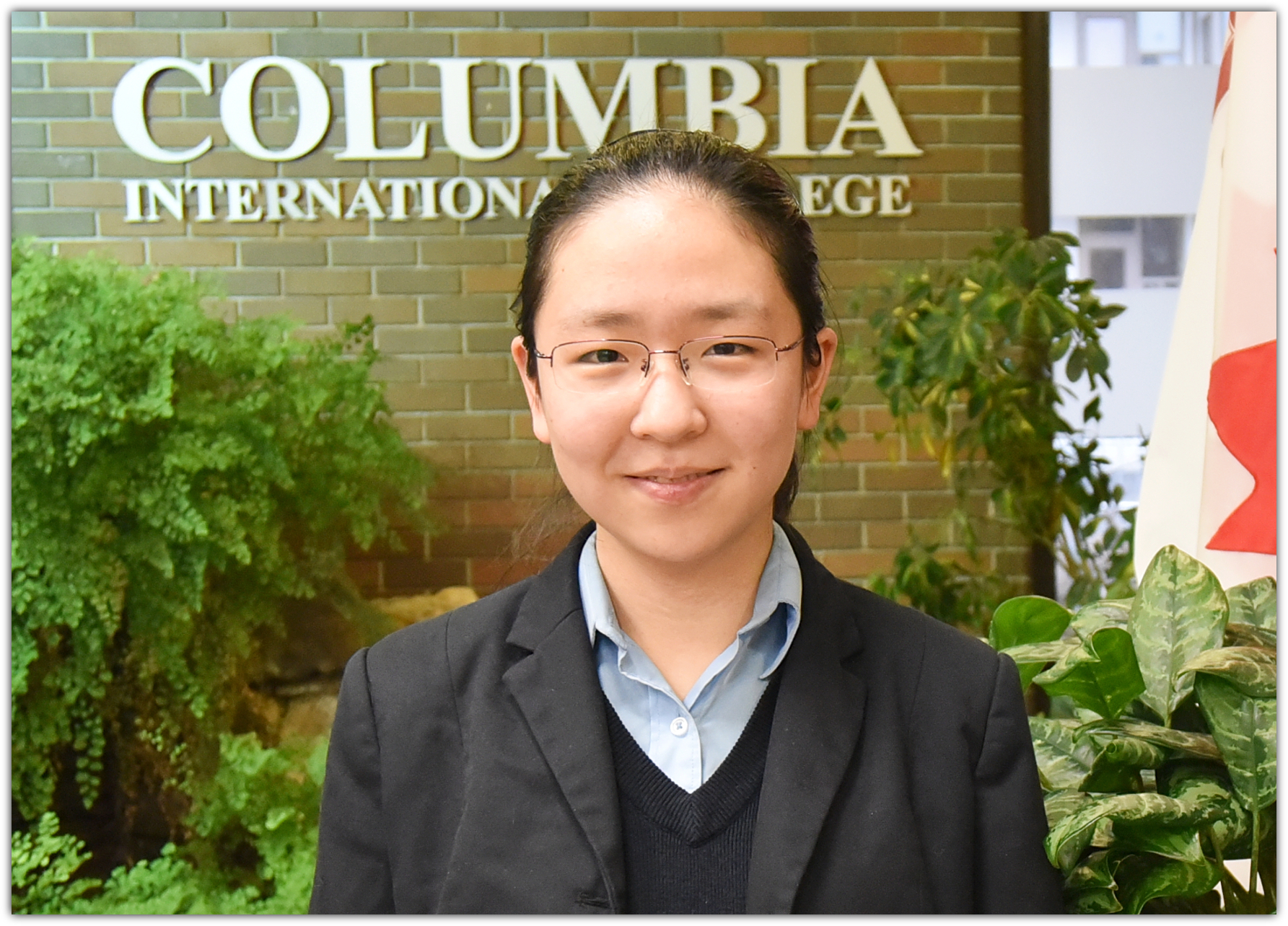 Grade 12 average: 92.5%
IELTS score: 7.5
Accepted to (Conditional Offers):
University of Edinburgh for Medical Sciences
University of London (UCL) for Applied Medical Sciences
King's College London (KCL) for Biomedical Sciences
University of Bristol for Biomedical Sciences
Her Journey:
Meng Siyan submitted her application to UCAS, the UK university application platform in October of 2019. Her application materials included a personal statement and references. She was not required to do video interviews.
Siyan also applied for programs in bio-medicine from prestigious Canadian universities such as the University of Toronto. Siyan explained that what she received were conditional offers. The final mark of her grade 12 Chemistry would have to reach 86-88% in order to secure the offers. She was confident about it explaining, "I got 91% in my Biology class, and I feel like Chemistry is much easier than Biology."
Siyan said her dream is to combine biomedical and commercial applications in the future and start her own business.
You Jiale (China)
Grade 12 average: 95%
IELTS score: 7
Accepted to: McMaster University for Economics
His Journey:
You Jiale received an acceptance letter from McMaster University and a scholarship of $2,500 in early January 2020. He said he was surprised that the offer came so early but he believes that his grade 12 average was good, especially having excellent results in Advanced Functions (MHF4U), Economics (CIA4U) and Business Fundamentals (BBB4M), which may be one of the reasons for being accepted into McMaster University.
You Jiale said that he had also applied to five or six other universities and hoped to receive more offers in the coming months.
Ayshin Mehrabi (Iran)
Grade 12 average: 97%
IELTS score: 6.5
Accepted to: University of Guelph for Biomedical Sciences
Her Journey:
After Ayshin submitted her university application on OUAC in December of 2019, she received an acceptance letter from University Guelph for Biomedical Sciences and received a scholarship of $9,000 in the same month.  Ayshin said that she applied earlier than her peers, which may be one of the reasons for the early acceptance.
Terra Arnett, Senior Counsellor at CIC's University Placement Office (UPO) was amazed at the amount of the scholarship Ayshin had received and was happy for Ayshin's achievement.
---
When can students expect their offers to arrive? 
CIC's University Placement Office (UPO) provides Ontario University Application Center (OUAC) with your grade 11 – 12 marks. OUAC will forward these results to the university you are applying to.
After the university receives your application, it may issue a conditional offer in advance. Each university has its own conditional admissions criteria.
Students with outstanding grades and complete materials may receive early admissions (January to February, or even December of the previous year). Most students will receive offers in March and April; some students may receive offers in May.
If you have any questions about university application, please don't hesitate to contact your UPO Counsellor.