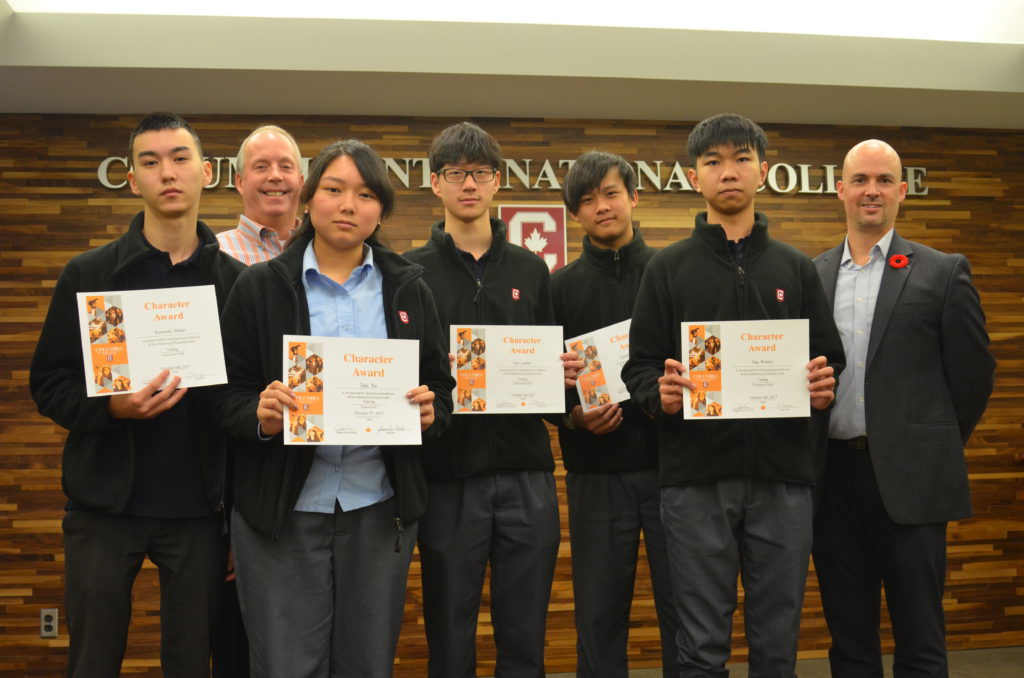 At Columbia, we honor students who excel in both academics and character building. At the ESL award ceremony held today (November 8), over ten students were recognized for earning top marks in ESL courses and showing positive character traits.
The award recipients were:
Kovaleva Dariia for achieving 1st place in ESLEO
An Yuting for achieving 1st place in ESLCO
Cheng Zixuan for achieving 1st place in ESLDO
Kuanysh Sultan for achieving 1st place in ESLDO
Wu Qiutong for displaying responsibility
Zhang Zehong  for displaying care
Lyu Yingwei, Tan Xinyi and Zhu Mini for displaying perseverance
Kuanysh Sultan, Dai Yu, Gui Luofei, Haisoa Hsu-Ching and Tan Wenxu for displaying caring
Columbia Principal Steve Saunders, Vice Principal Nancy Baker and ESL Department Head Jeremy Galea handed out certificates to the recipients and encouraged them achieve greater achievements.
Congratulations to all the award winners! Well done and keep up the great work!