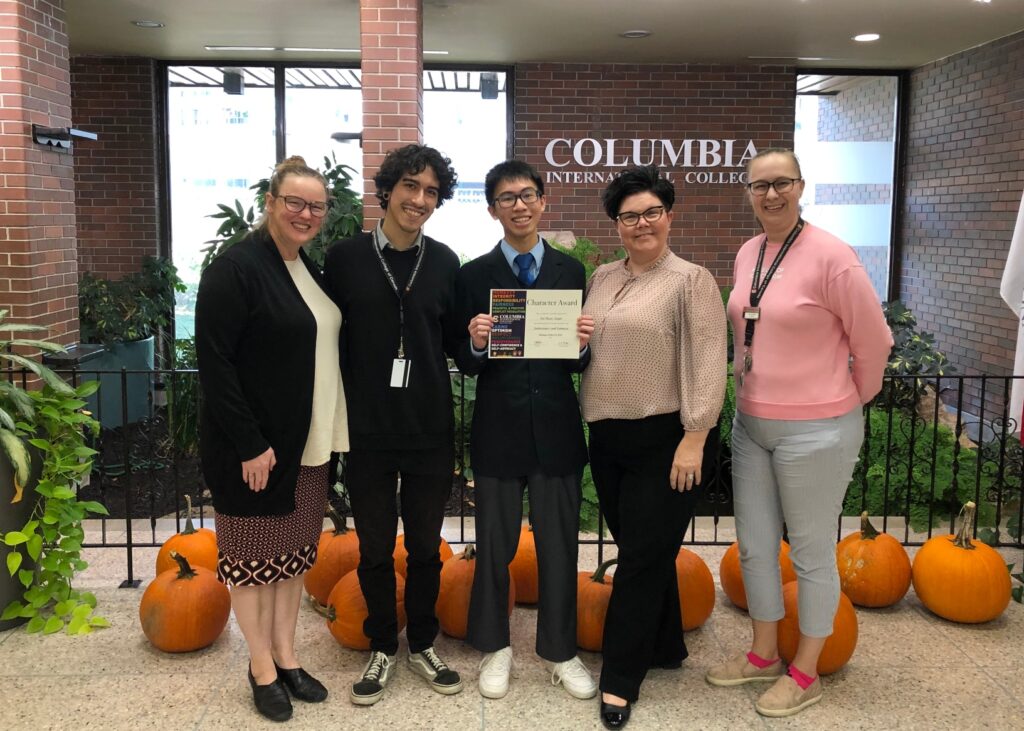 Introducing the FIRST Character Award recipient of Fall Semester, Ziugin Cai! This marks his SECOND time receiving this honor since he joined CIC in January 2023.
Ziugin was nominated by his math teacher, Ms. Pecarski, and for good reason! He's not just academically excellent, but also a shining example of character building.
He always goes the extra mile, helping teachers communicate and checking in with classmates. He's always the one who tidies up desks and chairs after class; He displays values like respect, integrity, inclusiveness, honesty, and optimism – the list goes on and on.
Today also happens to be Ms. Pecarski's birthday. Ziugin surprised her with a heartfelt rendition of "Happy Birthday" on his guitar!
Principal Reid couldn't hide her beaming smile and extended her gratitude to Ziugin's parents for raising such a well-rounded child and entrusting CIC and the Total Care Education System.
Stay tuned for more Character Awards and amazing student stories behind them!