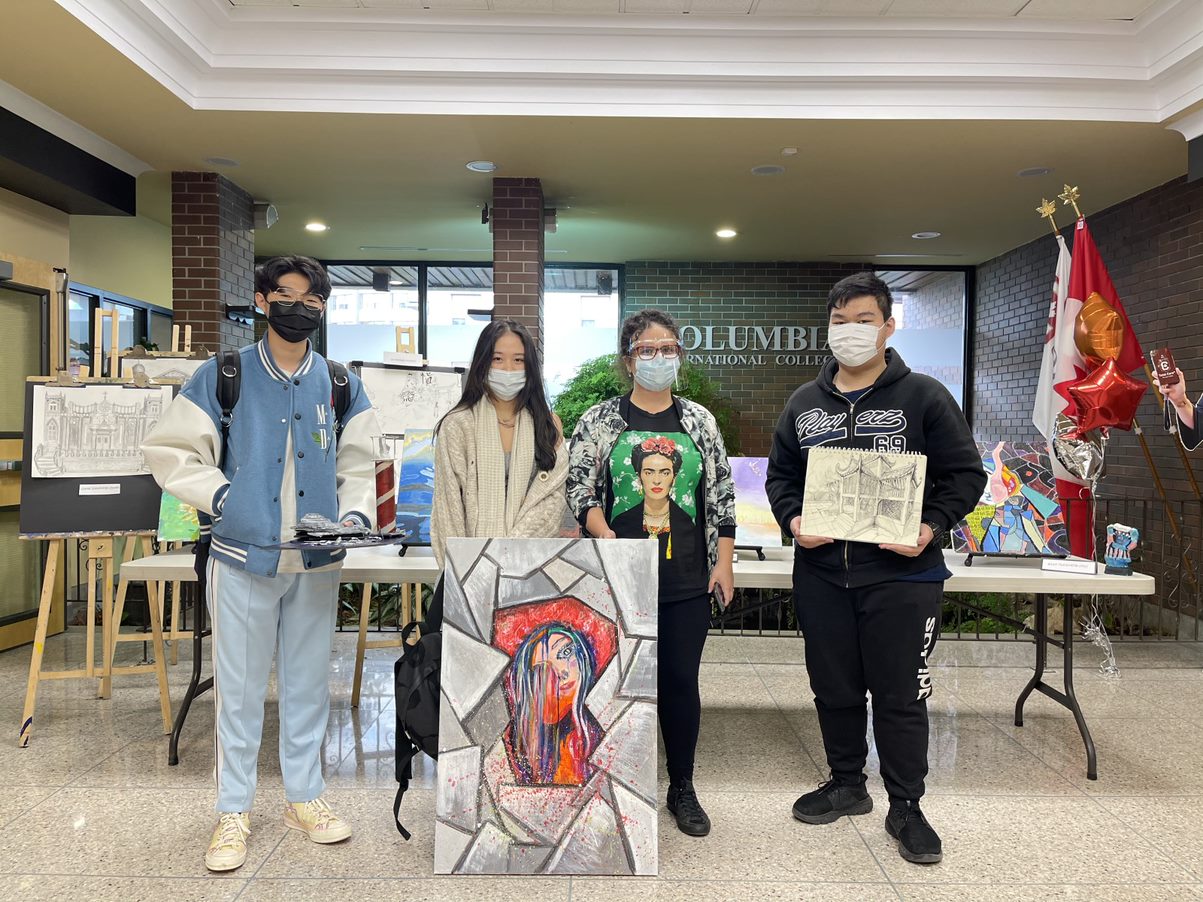 On Friday, October 22nd CIC students in Grade 12 taking Applied Arts Portfolio will get to share some of their incredible artwork with all students and staff.
There will be art pieces displayed near the Academic Office, Living Wall lounge and the Art room (200N). The idea is to have an "Art Gallery walkthrough".
The Exhibition is a great opportunity to showcase our students' hard work and talents.
Ms. Kakoz, CIC's Arts teacher is excited to have most students returning to in-person learning in August: "It was amazing to have so many more students join us here at CIC to learn. This meant more artwork to show in real life. The students who studied remotely will also have the opportunity to have their work shown on the TV screens throughout the school. "