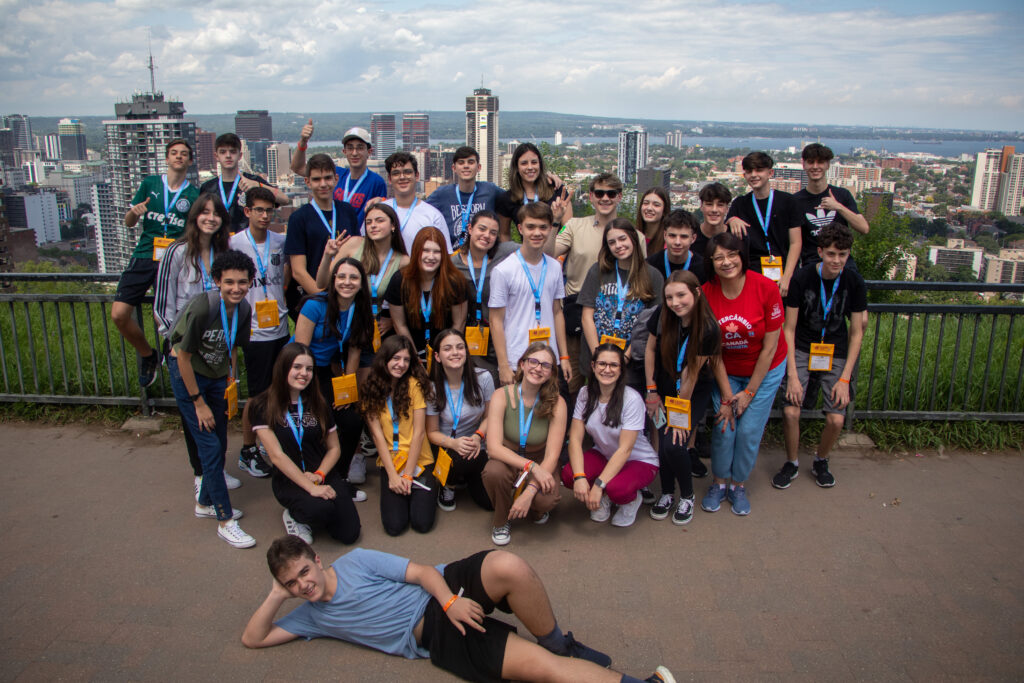 Columbia International College has been excited to welcome hundreds of international students to the "Learn English, Discover Canada" Summer Camp, offering a comprehensive experience encompassing learning, skill acquisition, and cultural enrichment.
Throughout the months of July and early August, young campers from around the world participated in engaging activities, which allowed them to:
Develop academic skills through subjects like English, robotics, music, and science lab, as well as engaging in sports.
Learn essential life skills by participating in activities such as treetop trekking, Go Karts, bowling, Activate games, Karaoke, arts and crafts, cooking, movie nights, and a talent show.
Acquire valuable leadership and interpersonal skills through fun leadership activities.
They also had the opportunity to explore stunning attractions and immerse themselves in Canadian culture, including:
The CN Tower
Ripley's Aquarium
Canada's Wonderland
Niagara Falls
Parliament Hill
City and university tours
A 4-day Eastern Tour featuring Montreal, Quebec City, and Ottawa
Congratulations to the campers for the skills they've acquired, the horizons they've expanded, and the international friendships they've forged with students from around the world.
A special shout-out to the Green Team and dedicated summer camp staff for going above and beyond to care for the young campers 24/7 and ensure they have a memorable experience!