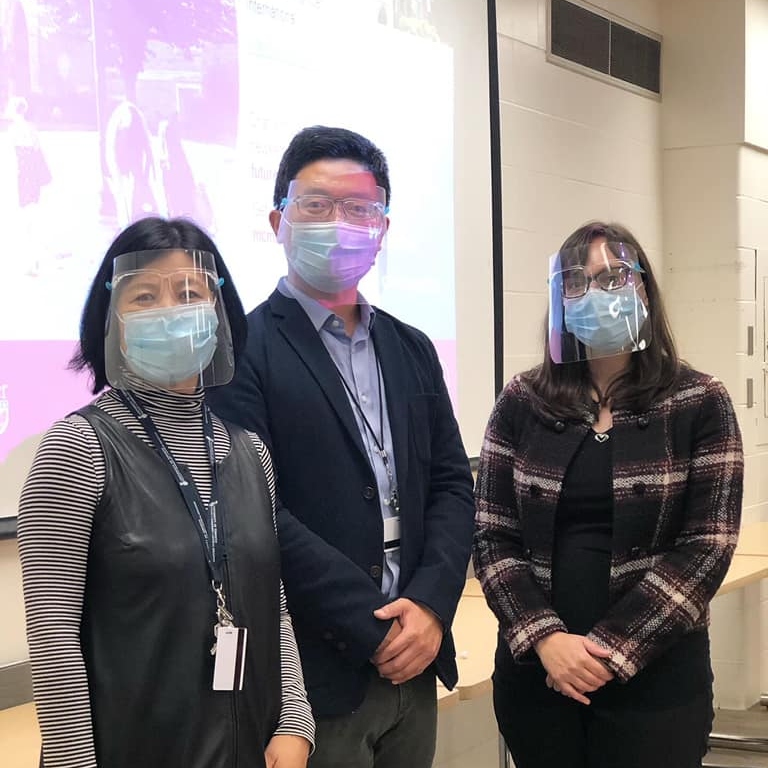 The University Placement Office at CIC is bringing more University Visits and Workshops to all students during the month of November. Some in-person visits are scheduled, as well as virtual visits and tours. 
As part of the services provided to CIC students, especially those graduating soon, our UPO team continues to arrange opportunities for students to connect with university representatives, understand programs, requirements, and explore their options. 
In-person university visits with strict health and safety protocols and screening are being arranged. In October, representatives from McMaster and York University delivered in-person information sessions that were welcomed by students. 
This November the Universities of Guelph, Ottawa and Brock will also run in-person (at CIC) sessions! See below calendar for a November schedule of University Visits and Workshops.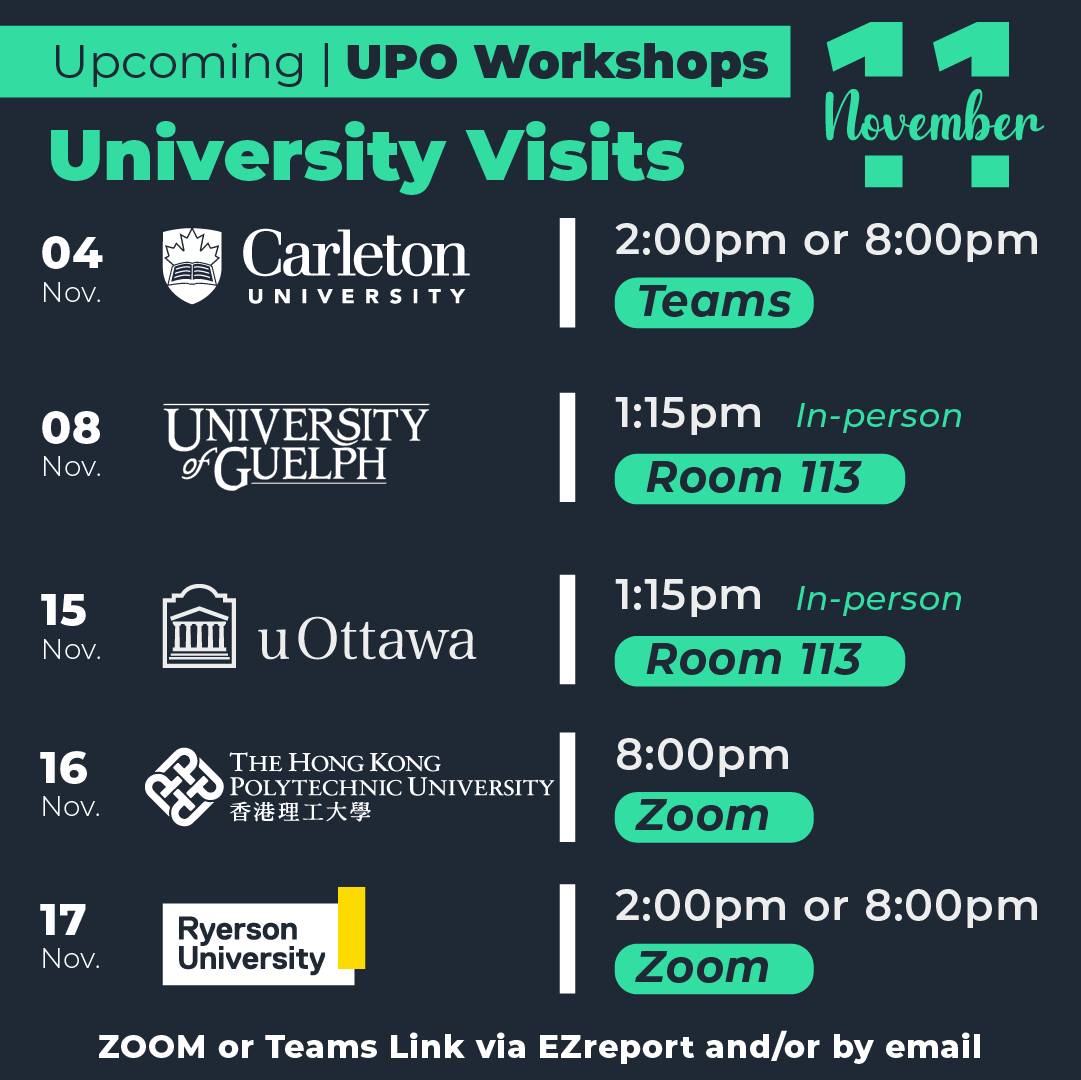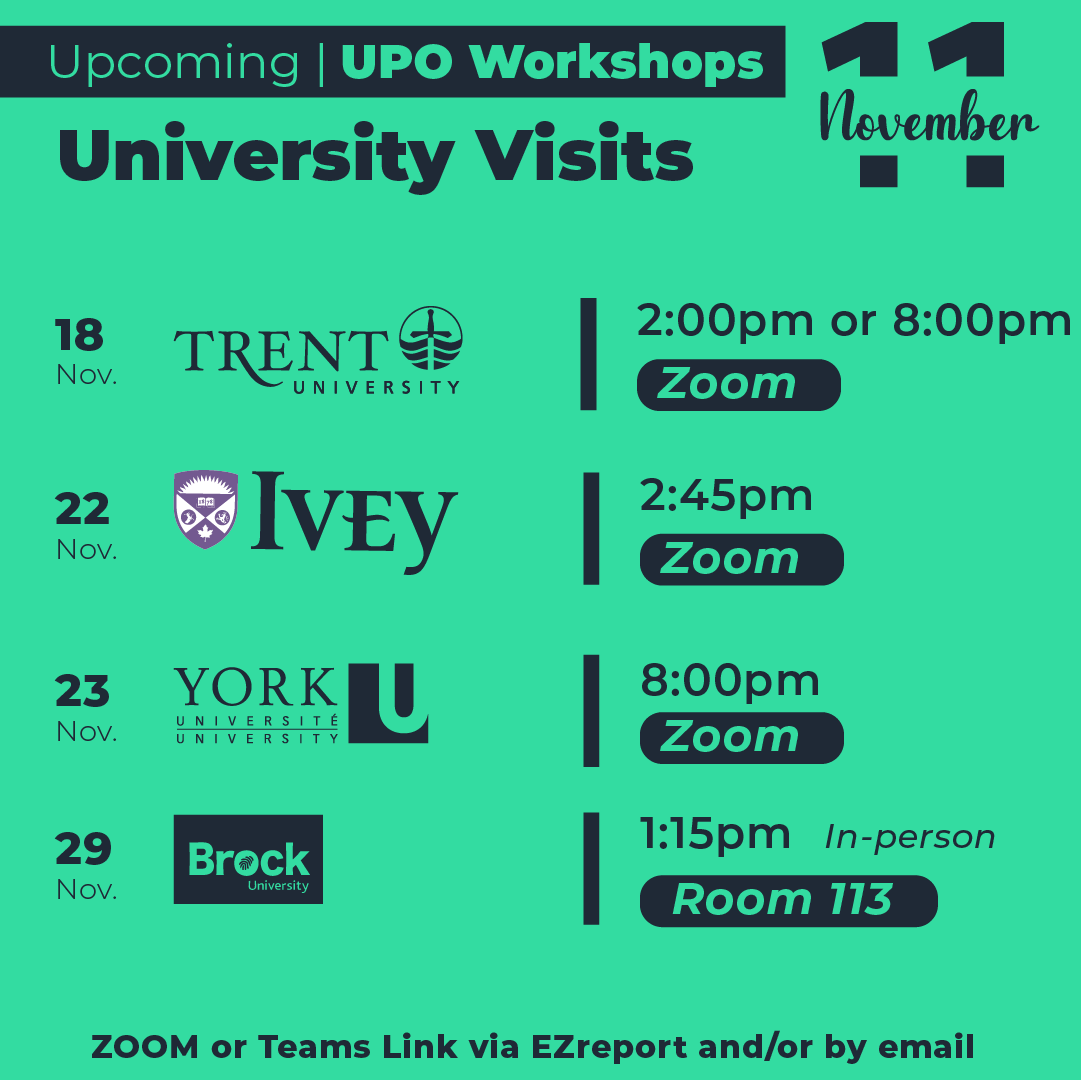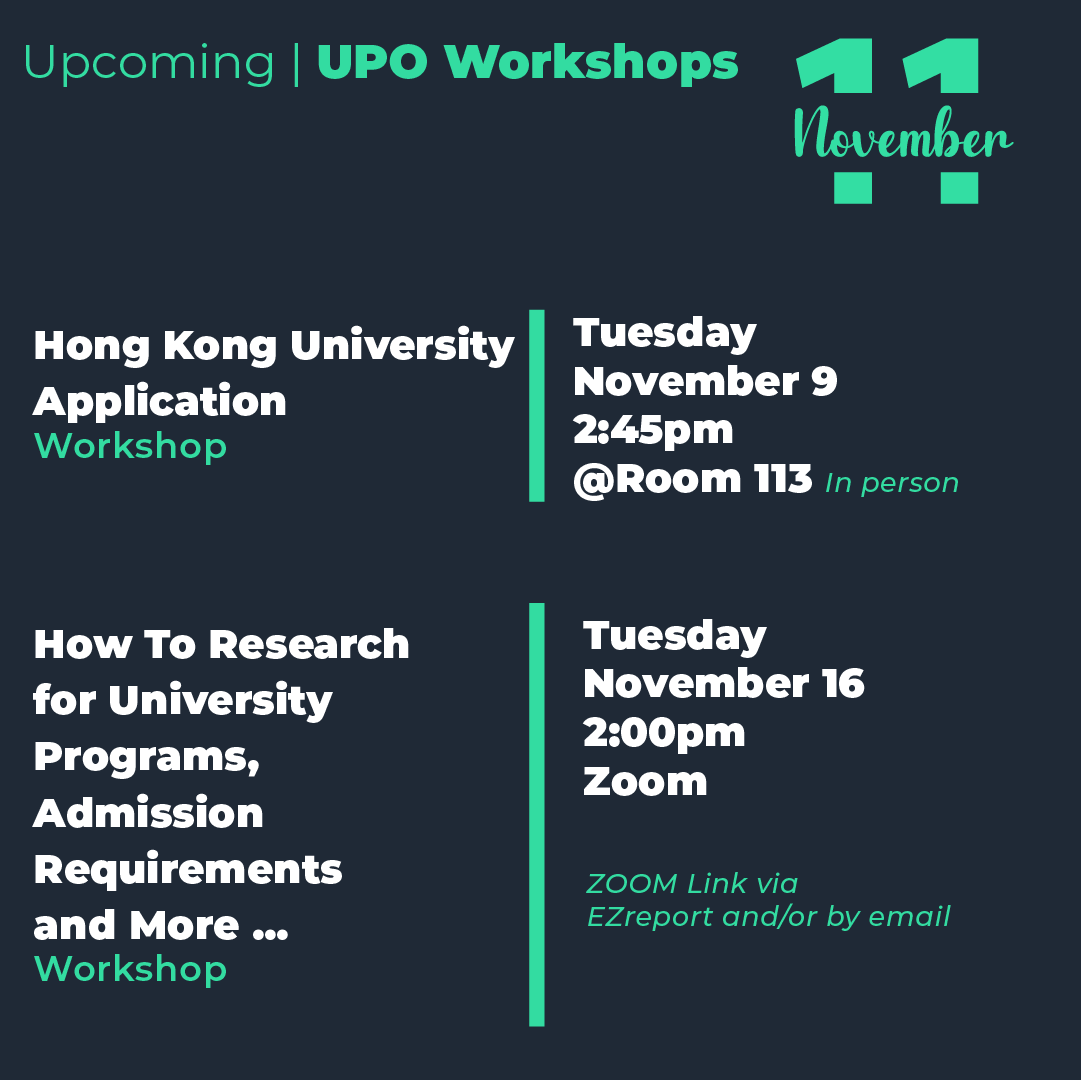 Links to join online events can be found on ezReport card. 
December School Break UPO Events
May and June 2022 graduates will have the opportunity to attend OUAC workshops ran by our University Placement Office team during the school break.  
Individual (one on one) appointments can also be scheduled with Guidance & UPO officers during that time. Specially those applying to universities outside of Ontario.
Email your counselor to book an appointment.