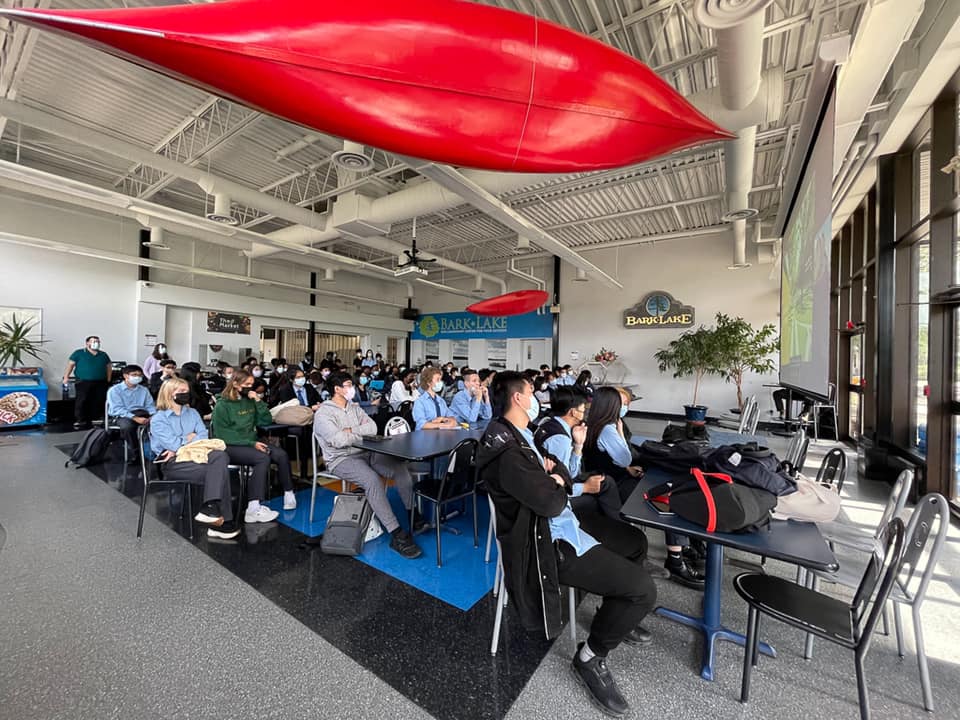 CIC University Placement Office is bringing many Canadian and American Universities to CIC students this month. Virtual and In-person visits will be available for students to learn more about each university, programs and the application process. 
Students will receive an email with the Zoom link to attend Virtual University Visits. For the in-person visits on October 25 – McMaster University (1:15pm) and York University (2:45pm) students can join by going to the assigned rooms. See Calendar for full schedule for the month of October.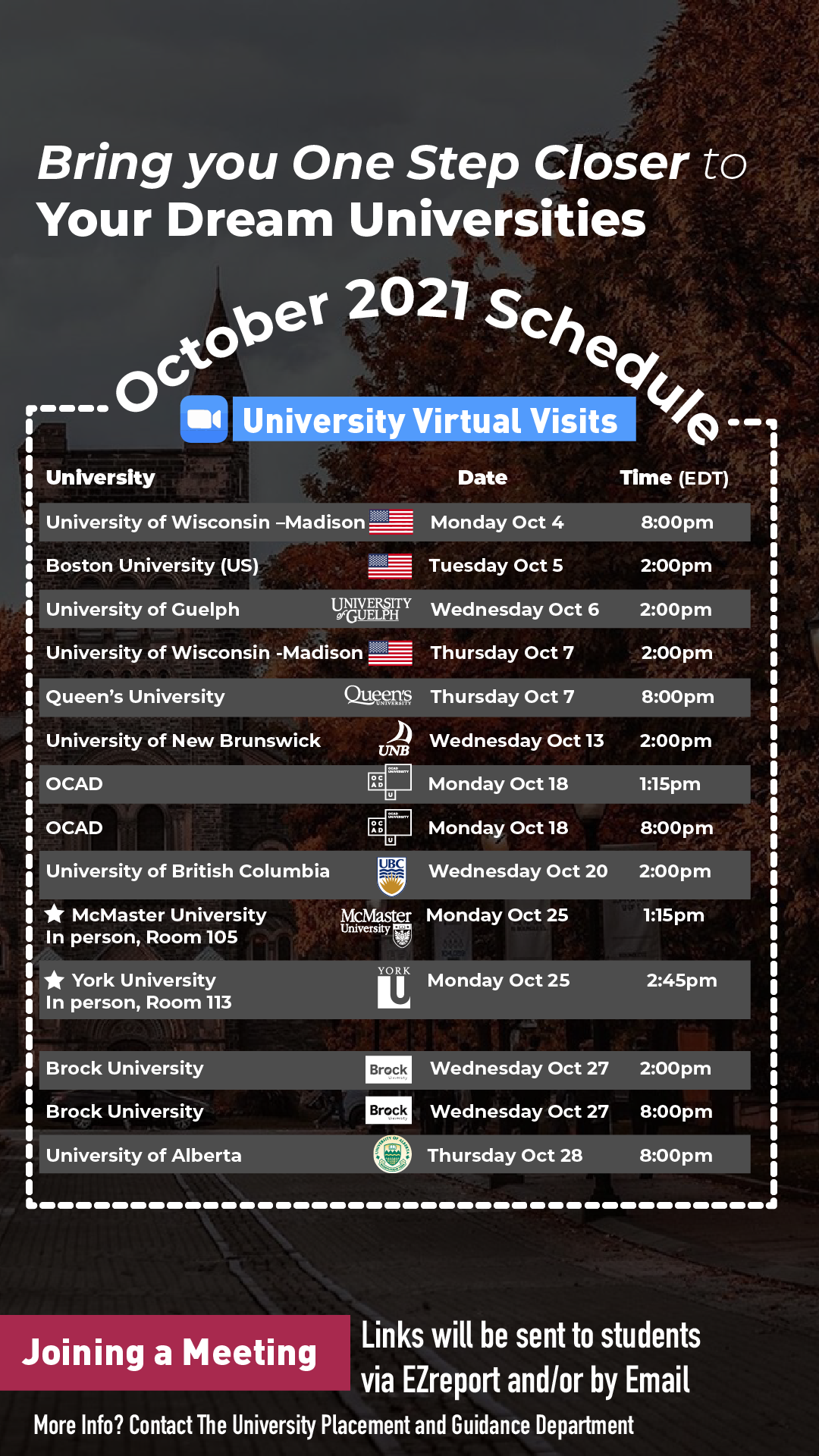 DISCLAIMER: Please note that we may need to adjust dates/ times during the month of October.