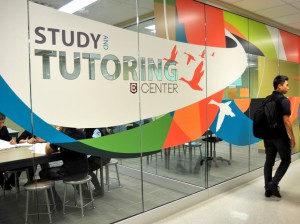 Beginning today -Monday, May 25- school tutors will be available in school and in residence for students enrolled in summer semester classes.
School tutors will be available from 7:30 a.m. to 6 p.m. in the Ainsliewood building on weekdays. Tutoring in residence will be offered Monday to Thursday from 7 to 10 p.m. and 1 to 4 p.m. on Sundays.
Students are encouraged to meet with tutors for any academic help or support they may need. Additional information about the tutoring program, or other forms of academic support, can be found by visiting the Guidance office.