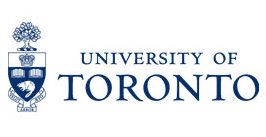 Recently, the University of Toronto announced its new scholarship program exclusive to Columbia International College students.
As Columbia is the leading feeder school for U of T in the world – meaning more students attend U of T from Columbia than any other school in the world – the scholarship recognizes and rewards the Columbia's high achieving graduates.
The University of Toronto Future Leaders Admissions Scholarship, announced during June's graduation ceremonyby Mr. Ken Withers, Director University Student Recruitment, University of Toronto (U of T), is valued at approximately CAD $40,000.
The Scholarship will be awarded annually and will be divided amongst high achieving students on entrance to the:
o   Faculty of Applied Science and Engineering
o   University of Toronto, Mississauga Campus
o   University of Toronto, Scarborough Campus
o   Rotman Commerce
o   Arts and Sciences or Faculty of Kinesiology and Physical Education OR Faculty of Music OR Faculty of Architecture, Landscape and Design.
University Partners®
The University of Toronto is one of Columbia's eight University Partners® granting exclusive admission and scholarship benefits for Columbia graduates. Learn more here.