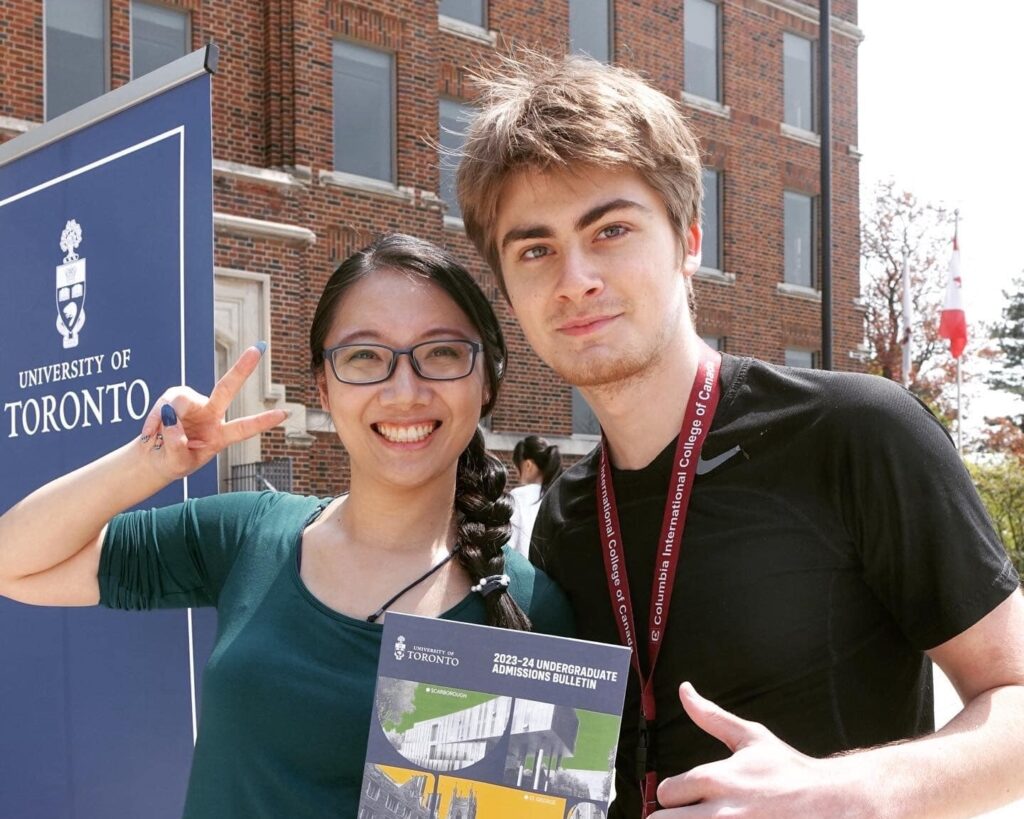 The University of Toronto organized an exclusive post-admission event for CIC students yesterday, where they discussed admission offers, scholarships, student life, and more.
The event was a great success, with admission officers from the University's three campuses, including Rotman Commerce, Engineering, Arts and Science, engaging in one-on-one conversations with graduating students and answering their queries in detail.
CIC is immensely proud to be the world's largest feeder school to the University of Toronto, and our graduates have been making a significant impact on the University's community.
Conner Savery, Student Recruitment Officer of the University of Toronto Mississauga, praised CIC students for their contributions to the university.
"International students are important because they bring diversity and multicultural experience to our campuses. We love CIC students. They are very well-spoken, friendly, and their questions are well-formulated. They are on the right track!"