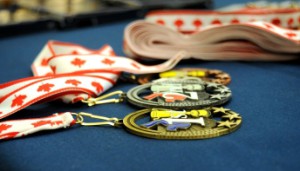 Next week, Columbia will recognize student excellence as it hosts its annual Awards Ceremony.
Students and staff will gather in the Ainsliewood Gym on November 25th to honour those who excelled in academics, clubs, groups and extracurricular activities. Activity advisors and teachers will present awards, medals and certificates of achievement to those who stood out this semester. Hosted by the Student Development Department, the awards will highlight the exceptional contribution of students to the Columbia and Hamilton community.
Character Building
Columbia's clubs and extracurricular activities give students opportunities to acquire strong leadership skills and become well-rounded responsible Global Citizens. Along with giving students opportunities to engage outside the classroom, these fun activities provide a means to gain meaningful and healthy social interaction.