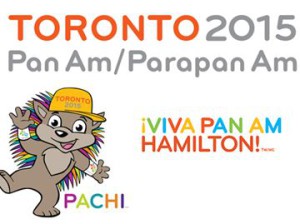 The 2015 Pan Am/Parapan Am Games are coming to Hamilton!
In just a few days, the 2015 Pan Am/Parapan Am Games will kick off in host city Toronto where thousands of athletes from across the Americas will compete in 36 sports. Hamilton is excited to be the host site for one of the most anticipated Pan Am sports, soccer (football)! All soccer games will be held at the CIBC Hamilton Pan Am Soccer Stadium, located in Hamilton's Stipley neighbourhood, from July 10-26.
The Games are an excellent opportunity for Hamilton residents to support local athletes and watch some of the world's best players compete at an international level.
In addition to watching sporting events, the City of Hamilton has organized many fun and engaging events around the city in honour of the events. A full list of Pan Am events in Hamilton is provided by Tourism Hamilton.
Spectators attending events can enjoy free public transit on the day of the event! To learn more click here.
Pan Am/Parapan Am Games
The Pan American Games are the world's third largest international multi-sport Games, after the Olympic Summer Games and the Asian Games.
Close to 7,000 athletes from across Latin America, South America, the Caribbean and North America will compete in 36 Pan Am sports and 15 Parapan Am sports at the TORONTO 2015 Pan Am / Parapan Am Games.
This will be the third time Canada will host the Games, having hosted previously in 1967 and 1999.
For more information visit TORONTO2015.org.