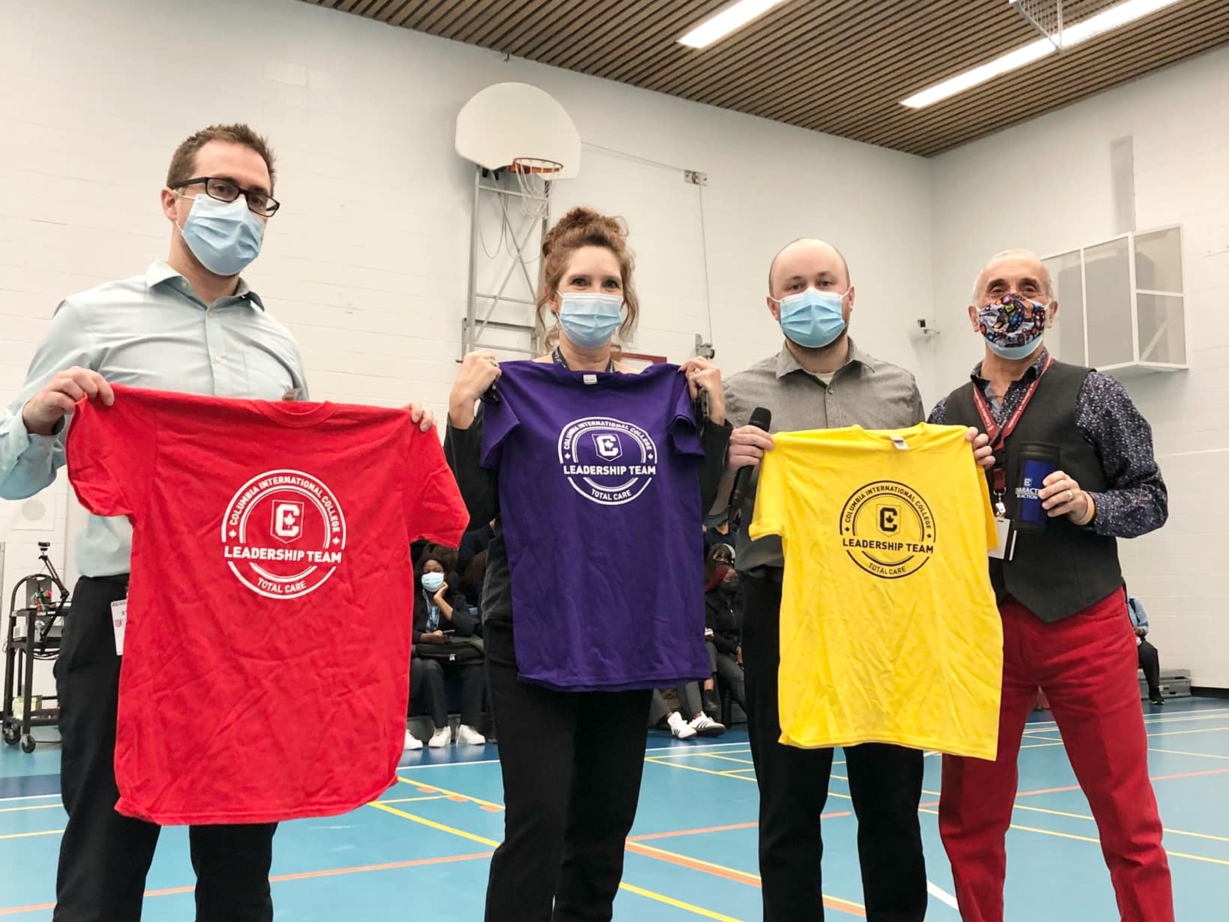 We have completed the selection process for the student leaders of the winter semester. Yesterday's leadership interview was fun and action-packed. It was an excellent opportunity to network with like-minded peers and gain teambuilding experience.
Students worked in groups to showcase leadership skills and demonstrated why they are the best candidates for the positions. All candidates demonstrated passion to serve the CIC community and we are confident that they will deliver an exciting semester of programming.
Want to try a few sample problems / questions?
Use straws and scotch tape to build a contraption that can catch a golf ball dropped from 10 feet in the air.
If you could meet anyone in the world, dead or alive, who would it be and why?
If 3 cats kill 3 rats in 3 minutes, then how long will it take for 50 cats to kill 50 rats?
Thanks to everyone for showing great passion to serve the school community and make a positive impact!
We can't wait to meet with these role models in the first meetup on January 17!
Leadership Roles at CIC
CIC is proud to offer numerous opportunities year-round for you to take leadership roles.
Student Council
Student Council runs many big events like prom and winter ball. The most important aspects of Student Council is logistics, budgeting and promotion of events. The Student Council has access to funds for activities and other groups like Service Prefects and Athletic Council.
Service Prefects
We are looking for and encourage students who are friendly, outgoing, energetic, selfless and love serving. In this team, you will have the chance to organize colorful activities and make contributions to your peers, school, community and the world.
Athletic Council
Athletic Council members provide significant sport programming to the school community while demonstrating strong leadership skills, responsibility and respect among your peers.
Model United Nations
CIC Model UN is a great way to understand international relations, have opportunity to step into issues, and solve global issues. We will attend global summit conferences and travel to regional conferences. (**Model UN Does Not Have Interview for Applicants**).
Character Education Team
In this team, students will plan, organize and run activities promoting character traits such as caring, respect, optimism and peaceful & positive conflict resolution.
Residence Student Leaders
CIC Residence Student Leaders will be organizing fun activities throughout the semester to create a positive residence experience and life-long memories for everyone. They are also developing important skills including creating and presenting proposals, budgeting, procurement, managing health and safety considerations, and working collaboratively.