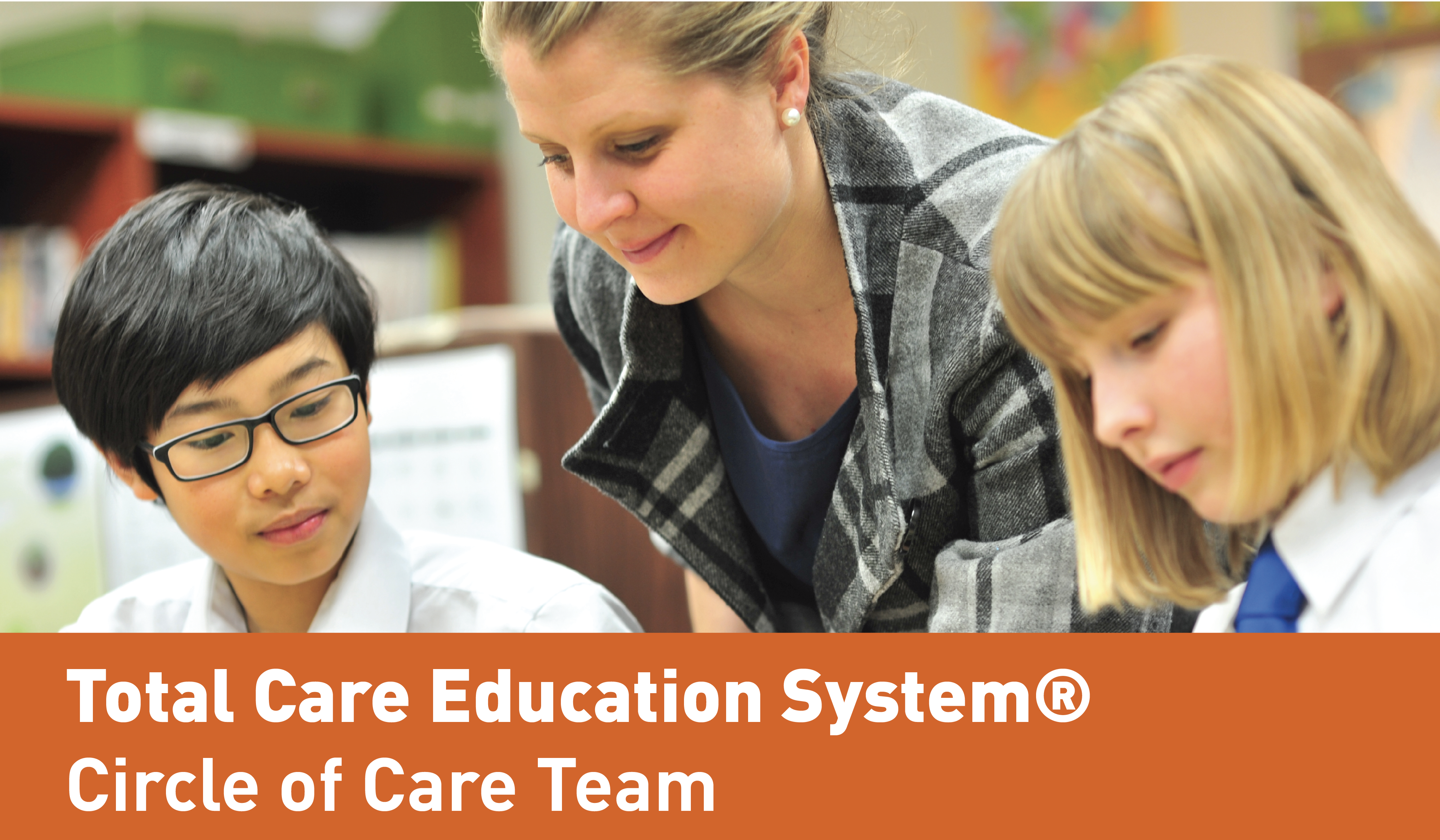 Our Circle of Care Team meets weekly to review each and every student who is in need of support. The team discusses students' Academic, Social, Emotional and Physical needs to offer individualized programming and set them up for success. 
Success at school takes more than just brain power. Research shows that a child's complete needs are Academic, Social, Emotional and Physical (ASEP).  
CIC is the only institution in Canada providing comprehensive care for the unique ASEP needs of international students in a one-school, one-system centralized manner.  
Meeting the ASEP needs of international students is the cornerstone of CIC's Total Care Education System®. 
A Centralized Student Information System for Both School and Residence to Support Students
The Total Care Student Tracker records observations from teachers, guidance counsellors, liaison staff, residence house parents and other members of the Total Care team who interact with each student daily. 
It tracks details of student behaviors that are key to their success in the classroom, and their health and happiness in residence.  
Parents and students have access to this timely information at all times via ezReport Card. 
Circle of Care individualizes 
C
aring & 
S
upport
Based on the observations in the Student Tracker, the Circle of Care team meets weekly on Thursday to discuss students who require extra support, and to recommend individualized programming to support their success. 
For each student, the committee will monitor and offer individualized plans that could include: 
Academic Support 
Tutoring 
Leadership opportunities 
Community Service involvement 
Wellness Counselling 
Study Plan adjustment 
Total Care® Set
s
 Up Students for Success
With continuous observations, systematic assessments and proactive support, each and every student, including high performers, are set up for success when they are learning at CIC's school and residence.