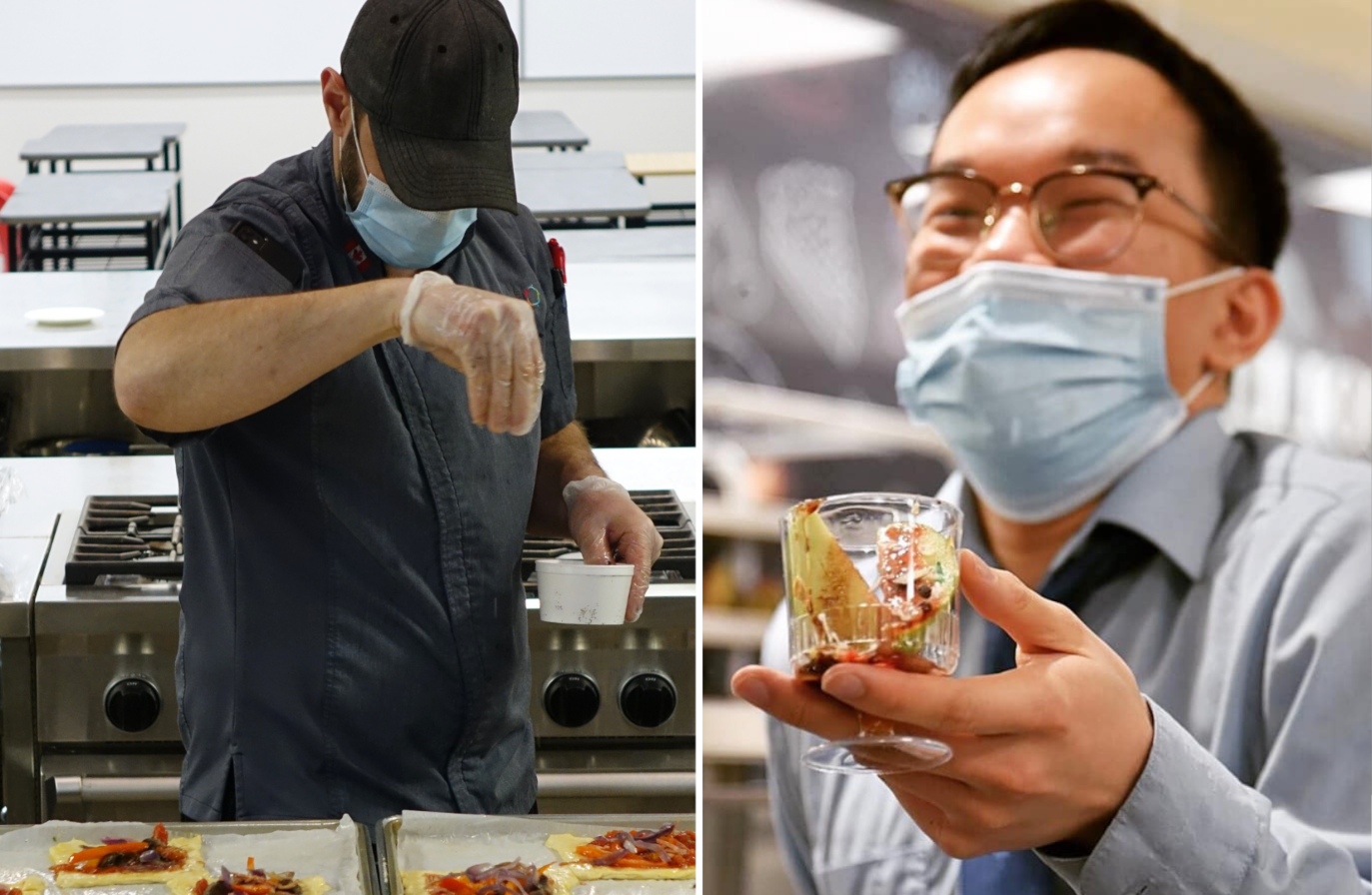 The "Learn to Cook" series at CIC provides a hands-on environment for students to:
Learn about healthy diets

Make better food choices

Master culinary skills
The "Learn to Cook" series is held in the Students Culinary Center (school) every Monday and at times in Residence. It has been an excellent opportunity for many CIC students to learn essential life skills, share their passion for cooking, and connect through food. Students work as a team to prepare the ingredients according to the recipes. Through discussion and collaboration, connections and friendships develop. 
Chartwells' Executive Chefs Rod and Steven run the sessions weekly from the teaching kitchen where students have the opportunity to learn how to cook tasty brunch from scratch like:
Frittata, an Italian dish made of plenty of eggs, tomatoes, spinach and creamy Swiss cheese

Chicken Cacciatore, Butter Rotini Pasta 

Crispy chicken burgers

Creme Brulee
All safety measures for cooking and pandemic are strictly observed under Chartwells' professional Chefs. 
For more information on menus and upcoming events, please visit

www.dineoncampus.ca/cic

and follow

@diningatcic

on Instagram.