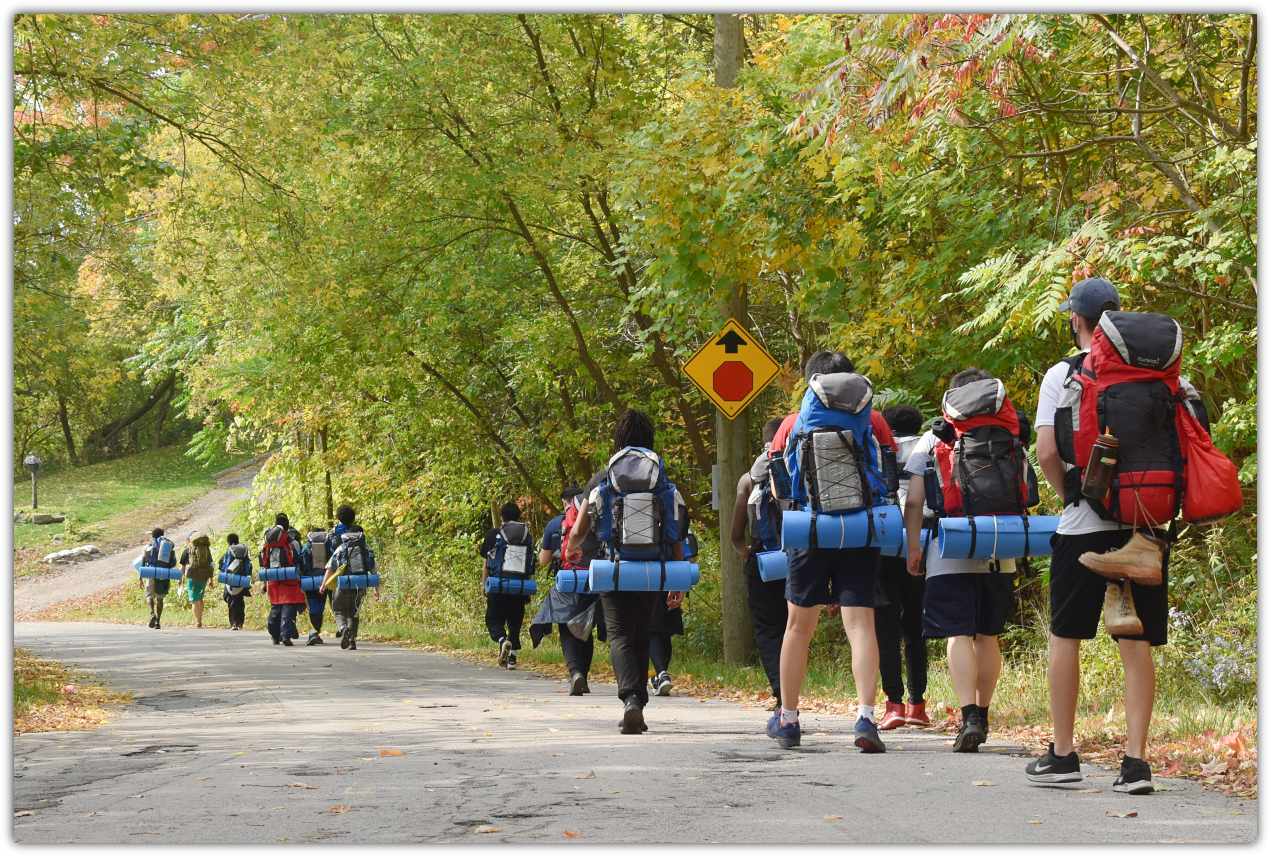 During the Thanksgiving long weekend, CIC Duke of Ed Girls & Boys Team strapped on their backpacks and set off on two separate adventure trips after school.
During the 2-day, 1-night journey, the students hiked a 10-km stretch of the famous Bruce Trail surrounded by stunning colors of the trees which were turning from green to red. The team was rewarded with the Dundas Valley, Grindstone Valley and Smokey Hollow Waterfall views.
They set up camps at CIC's 50-acre Northcliffe campus, cooked over an open fire and slept in tents in the open.
The purpose of the trip is to give the participants a better appreciation of nature, boost their confidence in dealing with new environments outside of their comfort zone, learn to collaborate in a group effort to plan, and to navigate and execute all responsibilities.
Here are some pictures of their fantastic adventure journey.