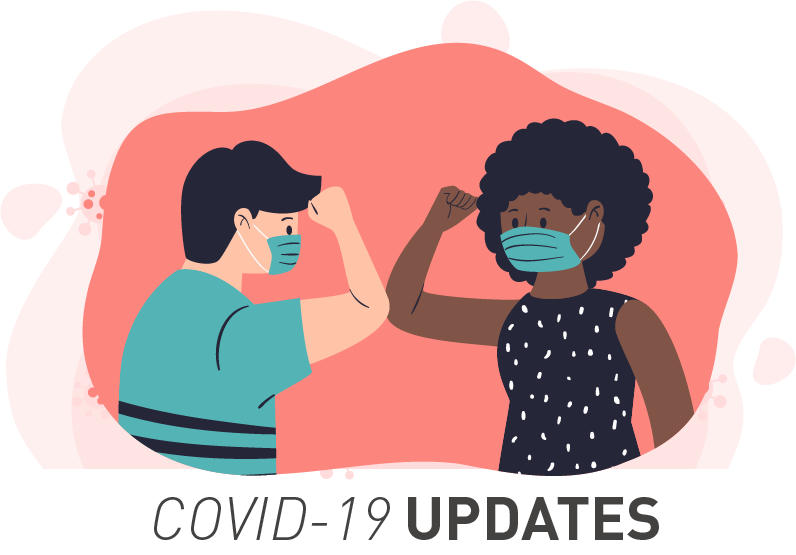 Hamilton moved lower in Ontario's COVID-19 framework on February 16 and the Stay-at-Home order also came to an end. Toronto and Peel Regions will remain in a Stay-at-Home order until March 8, moving to Grey-Lockdown, the highest in the framework, after that. 
Hamilton's Red Zone status means that events and social gatherings are restricted to 10 people indoors and 25 outdoors. Gyms, indoor dining, and personal care services — like hair salons — are allowed to open with public health restrictions.
COVID-19 Daily New Cases in Hamilton (Feb 25-Mar 3)
The graph below shows reported daily new cases in the City of Hamilton between February 25 and March 3 with a downward trend.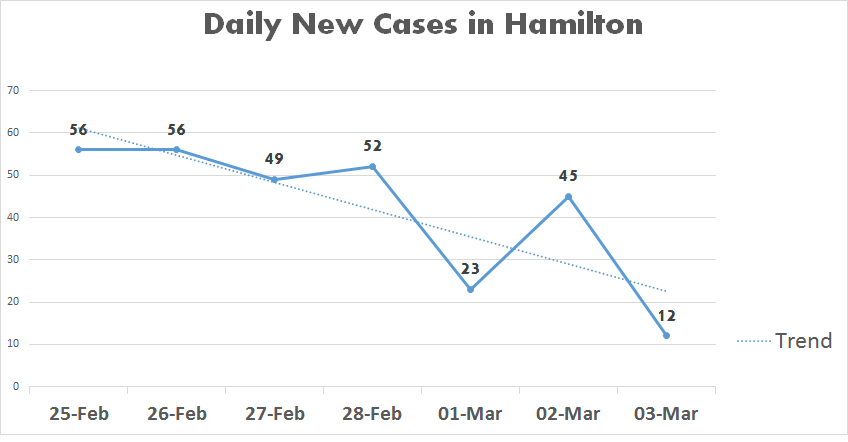 COVID-19 Daily New Cases in Canada and Ontario (Feb 25-Mar 3)
This graph shows the new cases average in Canada, Ontario, and some of Ontario's major cities and regions, including the City of Hamilton.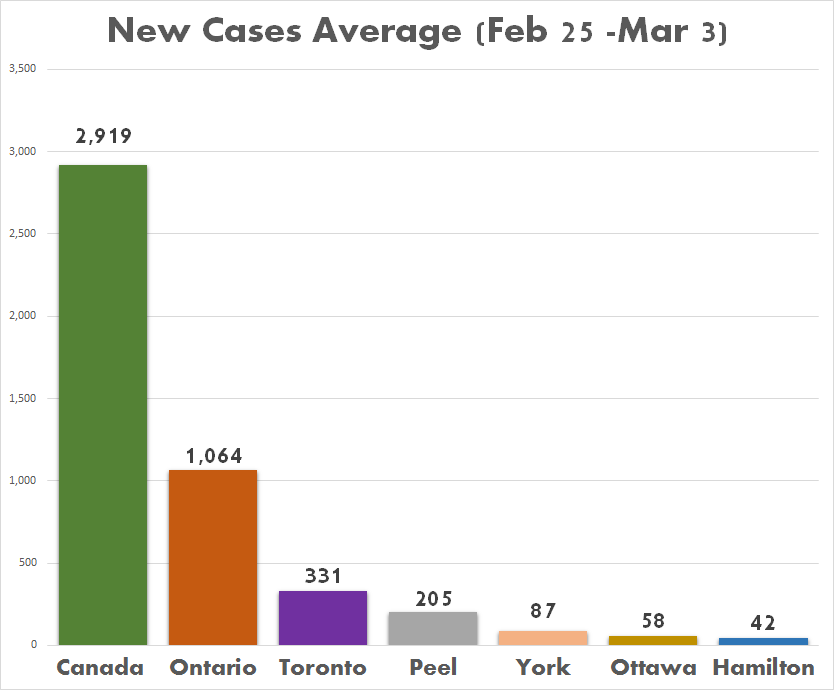 COVID-19 Daily New Cases in Canada and US (Feb 25-Mar 3)
This graph compares total daily new cases reported in Canada and in the US, showing  significantly lower numbers in Canada.
Vaccination in Canada to be Completed by Summer 2021 or earlier
Canadian Prime Minister Justin Trudeau has released a recent statement about the possibility of having all Canadians who want the vaccine, to be vaccinated before September 2021. Canada's vaccination campaign could wrap up before September if the country secures the necessary shots and if there is a change in dosing timelines.
At CIC, the academic building remains safely open for in-person classes and activities including clubs. Students living in Residence are attending daily classes in-person, as well as after school clubs and Residence activities.