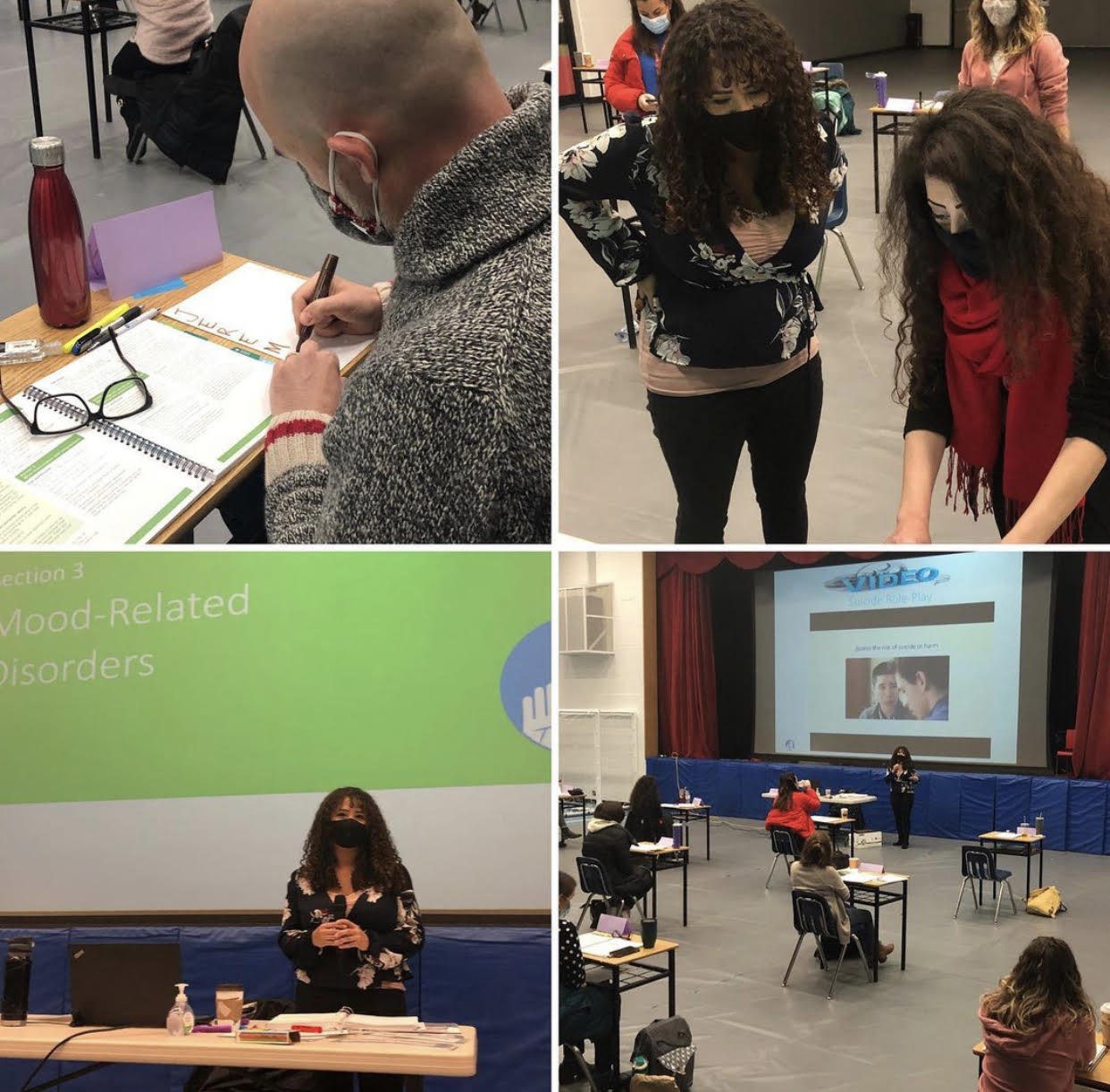 Total Care Team at CIC receives Mental Health First Aid Training to be better equipped to provide support to students.
Student health and safety is our priority at CIC. We've been facilitating mental health workshops and training on a regular basis, which has played a key role in making a positive impact on the CIC community.
In order to be better equipped to provide mental health support to the students, CIC teachers and the Total Care teams are having full-day Mental Health First Aid (MHFA) training intended for adults whose primary focus is youth (aged 14-25).
The week-long event will help staff get the tools and confidence to support someone in a mental health crisis and make a difference at the critical moment.
Dallas Dabrowski, Supervisor of CIC's Medical and Wellness Clinic, is excited to host the workshop and help the participants understand how to tell if someone is experiencing a mental health emergency and to help someone in distress.
If you would like to learn more about the mental health support at CIC, please speak with a Wellness Counsellor or email wellnessclinic@cic-totalcare.com