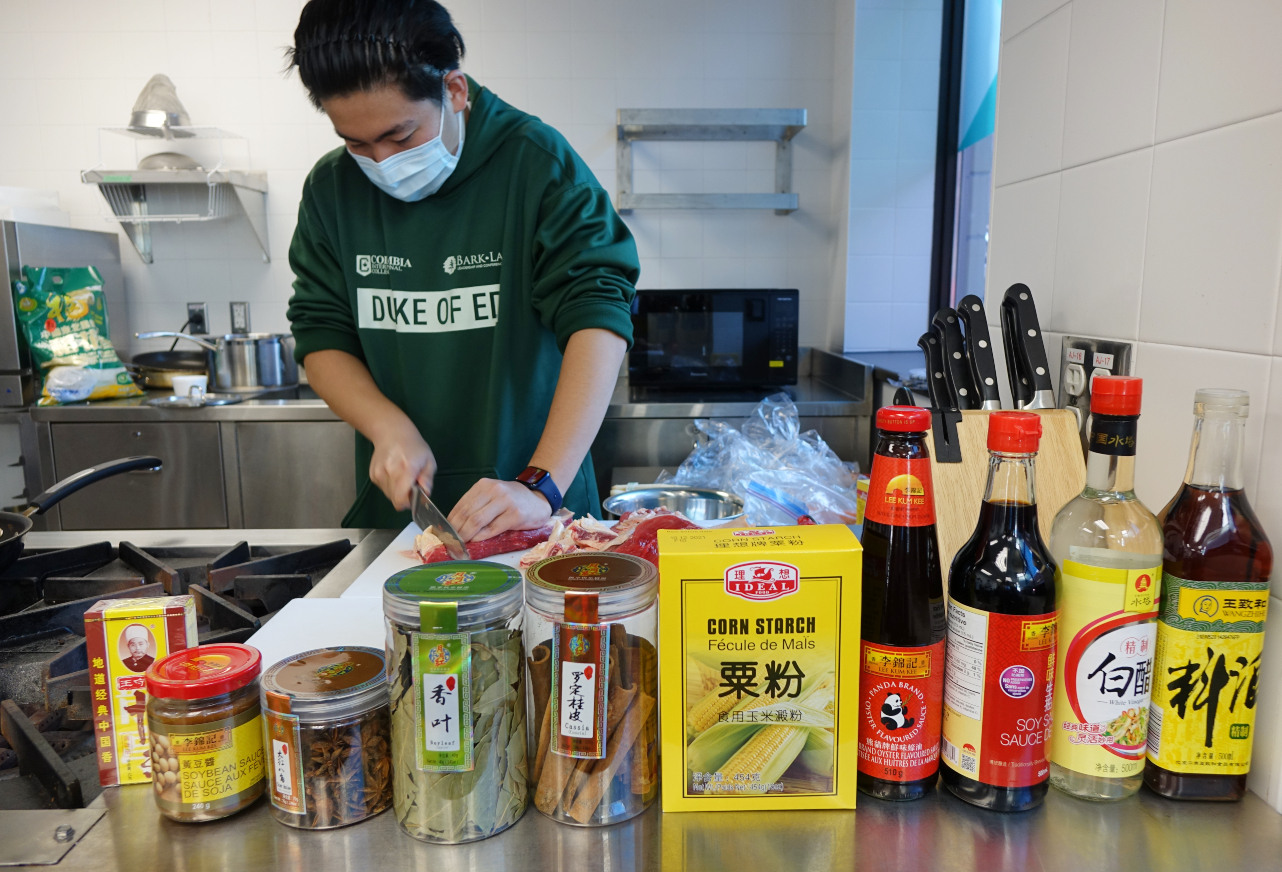 Open Kitchen is an opportunity for any student who wants to teach or share their culinary talents with peers and staff at CIC! Interested students can apply through their Liaison & Admissions Officers for a session in the kitchen in Residence or in the Culinary Center at school. 
Cooking is a passion for some, but definitely an independent living skill that we at CIC encourage students to learn in preparation for university life. With the Open Kitchen@CIC opportunity, students can book our kitchens if they want to cook and share a cultural dish with their friends, create their own special recipe, or simply "show off" their talent.
Cooking to Share Culture and Taste
Edgar is a Grade12 student who is extremely talented and has a passion for cooking. He is from the city of Dalian in China, a cosmopolitan port city surrounded by the Yellow Sea. Edgar's speciality is seafood, influenced by his city's culture and history. He is always talking about special dishes he can cook using crab and shrimp, but being mindful of possible allergies, he picked a dish with beef and pork to open up this series of Open Kitchen@CIC events.
Thanks to Mr. Raymond Lee, CIC's Residence Director who assisted Edgar for the event. Our staff received a list of the ingredients and utensils needed. Edgar needed to prepare his dish and went shopping for the special spices, vegetables and meat. While Edgar was cooking he shared stories that allowed staff and other students to get to know him and his hometown, as well as the taste of his country.
Planning, Organization and Responsibility
Students are responsible to plan and organize their cooking session. They provide a list of ingredients and supplies required for their recipes. After cooking, eating and having fun, the students are responsible for cleaning up the kitchen and returning the supplies and tools to us.
At CIC, any event becomes an opportunity for learning and building character. It is no different with Open Kitchen. While sharing relaxed and fun moments with students, our staff is coaching and recognizing them for demonstrating important character and skills like responsibility, multitasking, organization and planning.