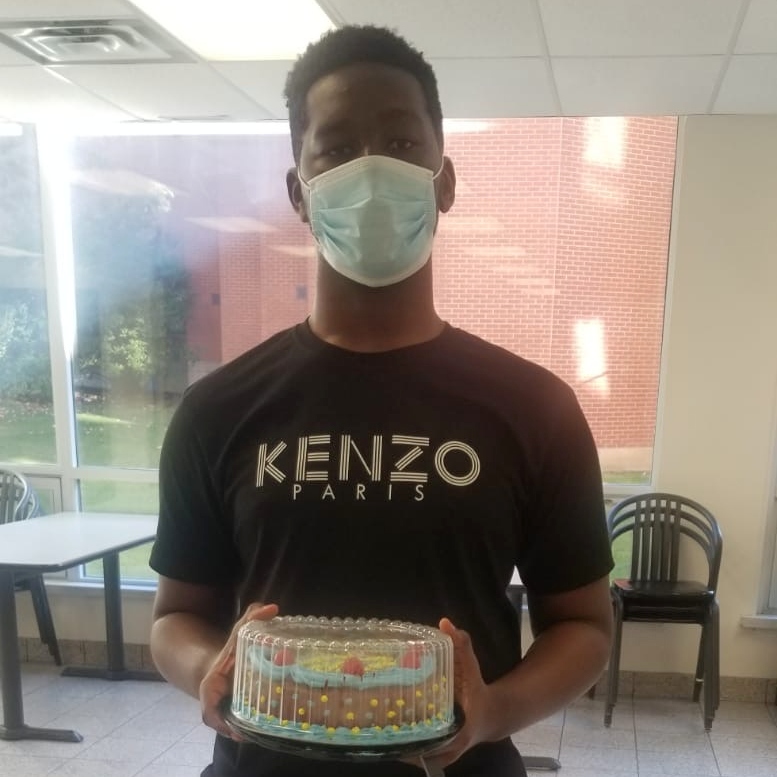 Special menus, celebrations and treats keep CIC students healthy and happy, especially during the pandemic. At CIC we understand food goes beyond nutrition, it keeps students connected and help support social, emotional health.
Food is connected to mental health and well-being.
CIC's Chartwells Food Service delivers nutritious and balanced meals 7 days a week for students in residence, at school and during activities. However, it is the small things like special menus and celebrations; regional and premium dinners; and the special treats and snacks that help bring smiles to students' faces and support their well-being. 
Research shows that consuming foods that are associated with good thoughts and warm feelings not only improves a sense of well-being, it also decreases loneliness. This is especially important during times when isolation and social distancing are required. That is why we pay special attention to nutrition aspects; dietary restrictions and student's likes and dislikes.
Keeping students connected under quarantine including birthdays
Thierry from Nigeria arrived in Canada to start his in-person program at CIC in September, 2020. As with all students arriving from out of our residences, he had to remain in quarantine for 14 days. "I felt supported and knew how to get help if I needed it. I was very busy with my remote classes and quickly learned the protocol to get my meals that were placed on the table by my room door. " 
He also spent his birthday in quarantine and to make sure he felt loved and connected, his mother ordered a special breakfast and chocolate treats with a beautiful card from Chartwells, our Food Service provider. To celebrate the end of quarantine, she also ordered a cake that he could share with friends.
To see daily menus, order cake or party package visit – http://www.dineoncampus.ca/CIC
Follow @diningatcic on Instagram for special events and food services at CIC