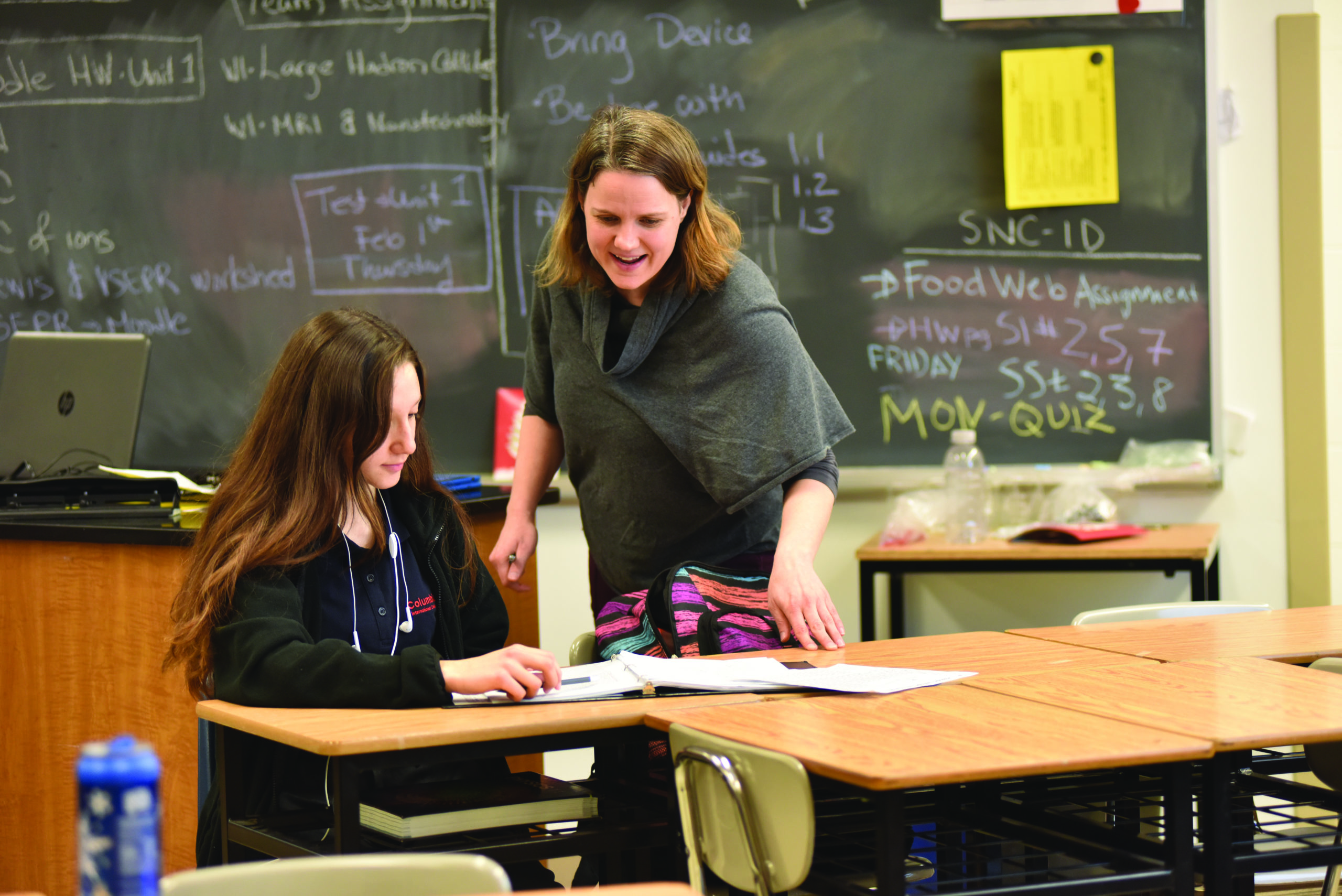 The mindset of our tutors is to help students be successful by providing individualized support catered to the students' learning styles, strengths and goals.
The Tutoring Centre supports students by connecting them with teachers, tutors and peer tutors.
Tutoring can help all students reach their academic goals by building a foundation and working on specific areas of improvement. Both in-person and remote students can access this service.
here are four types of Support for Academic purposes available at the Tutoring Centre:
Academic Support

by classroom teachers

Tutoring

by experienced and subject expert tutors

Peer Tutoring

by students with excellence performance and knowledge in specific subjects

Study Hall

organized by Student Leadership Development as an after-school activity where students can work on homework, assignments, or study for upcoming tests. Students can get help from the Tutoring Coordinator and Teacher supervisors. 
Tutoring for High Achievers 
Many students use the Tutoring Centre services to catch up and be successful in classes when they are having difficulties. We also have many high achievers who access services to push them to that next level and help them prepare for university.
High Achievers can also benefit from the Tutoring Centre services by having supplementary activities and community service added to their records, such as when they sign up to become a peer tutor. 
How Total Care Learning Supports Growth
Alice is a student from Vietnam who described herself as a very shy girl when she started at CIC last year. She will be graduating in May 2021 and said the diverse student body has inspired and helped her become more confident and further develop her academic skills.
"CIC is a great environment where staff genuinely care about our academic improvement as well as our wellness. I gradually became much more confident and exerted myself better, not just in my academic performance but also in my social skills by participating in various clubs and activities."
Alice is currently a peer tutor in English, Business, and a member of CIC's Student Council. 
"I am thankful for what CIC has offered and helped me grow into a better version of myself. I want to express my extreme admiration and gratefulness towards all the teachers and CIC staff for the hard work they put in to ensure each student is provided with individualized experience and to get ready with our future pathway."
Peer Tutors Build Independence and Responsibility
Peer tutors not only continue to build their academic strength by helping others but have the opportunity to work on English skills, communication, organization and time management. These students are encouraged to set their own schedules and work independently with their students. We provide supervision and approval but the opportunity for the tutors to self-monitor and plan allows them to build independence. 
Students can access Tutoring Centre services by emailing zjames@cic-totalcare.com