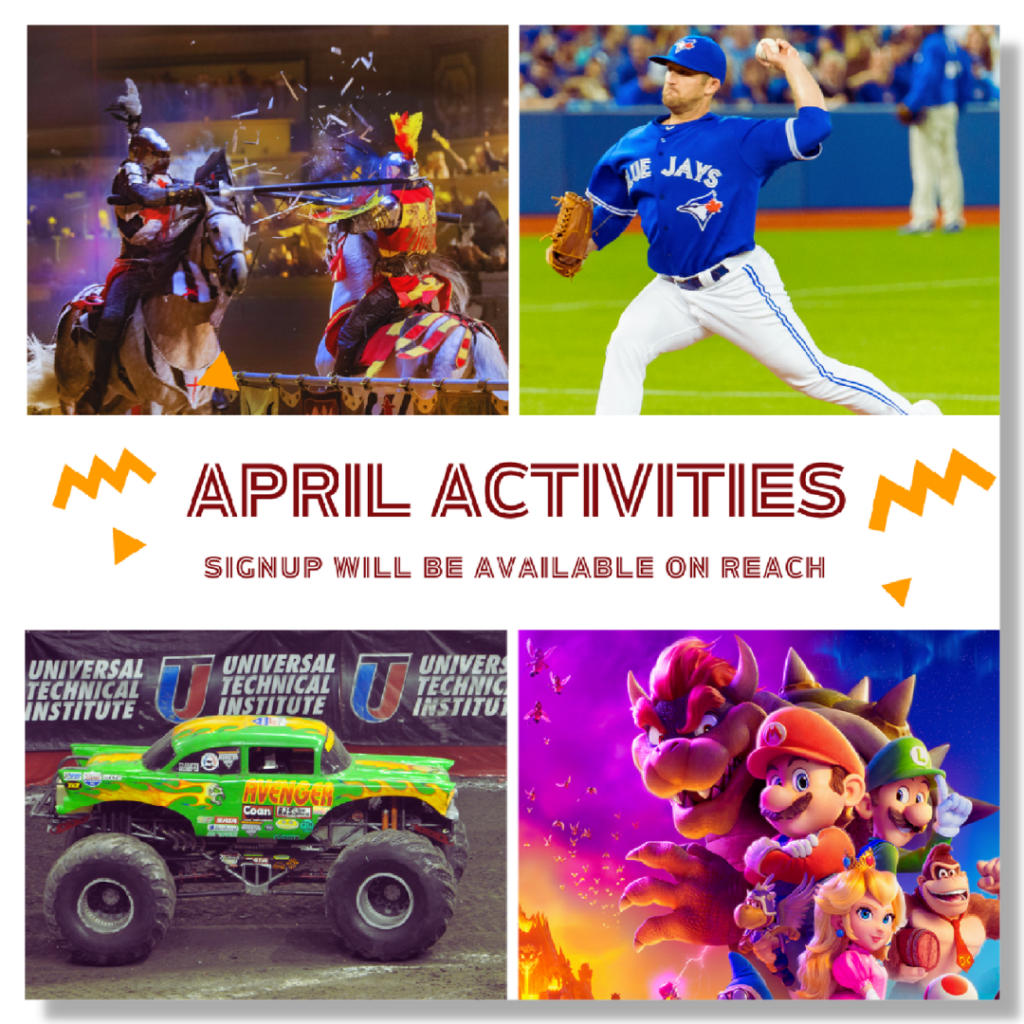 CIC Student Leadership Development Office and Residence Department are excited to announce activity schedule for April 2023.
These activities include sports, arts & crafts, workshops, competitions, social events, and lots of more, all designed to promote personal growth among the student and local communities.
Signup will be available on the REACH App.
School Activities
First Robotics Canada
model united Nations
Square One shopping
Basketball Intramurals (every Wednesday and Thursday)
Medieval Times
The Super Mario Bros. movie
Prom 2023
Toronto Blue Jays
Athletic Banquet
Hamilton Victory Gardens
Monster Jam
Residence Activities
Nature Walk
Open Kitchen
Open Baking
Tea party
Art Attack: Eastern Community Card Making
Easter Community Cards and Candy Handout
Residence Student Leader Meeting
Easter Origami
Easter Egg Hunt
Air Dry Clay Sculpture
Puzzle Mania
Board games
Knitting
Mission services Community Service
Virtual Escape Room
Karaoke
Movie Night
Earth Day Community Cleanup
Friendship Bracelet making