In partnership with world renowned Chartwells Food Service, we provide students with delicious and nutritious meals that helps students to maintain a balanced diet. We help to educate students on learning about having a balanced diet and the benefits of healthy living that can help them to perform their best. We are always finding new ways to enhance sustainable and healthy food options in all of our cafeterias.
We're excited to share some fantastic news with our CIC community:
Introducing Bevi: All-in-One Beverage Service


Bevi is more than just a smart water machine.  It is able to customize your drink with still water, sparkling water and it can be flavored on demand.  There is always the option for pure filtered water.  Bevi is smart, it is able to automatically notify bevi technicians to come and service the machine if need be.  This is a great alternative for students to choose from instead of sodas that can sometimes have high sugar.
The bevi machine can be found in the World Fusion cafeteria in the Ainsliewood Building!
Liz Pearson Visits CIC
Liz Pearson is a registered dietitian with extensive experience in the nutrition industry for over 25 years.  Pearson has been researching, speaking and writing about nutrition and providing insightful lessons about eating well and living a healthy lifestyle to thousands of people!
She is the best selling author of:
She will be coming to CIC on February 3rd, 2020 to speak to students about healthy eating and achieving a healthy lifestyle.  She is known for her energetic and passionate speeches on healthy living.
Balanced Meals Always Offered at CIC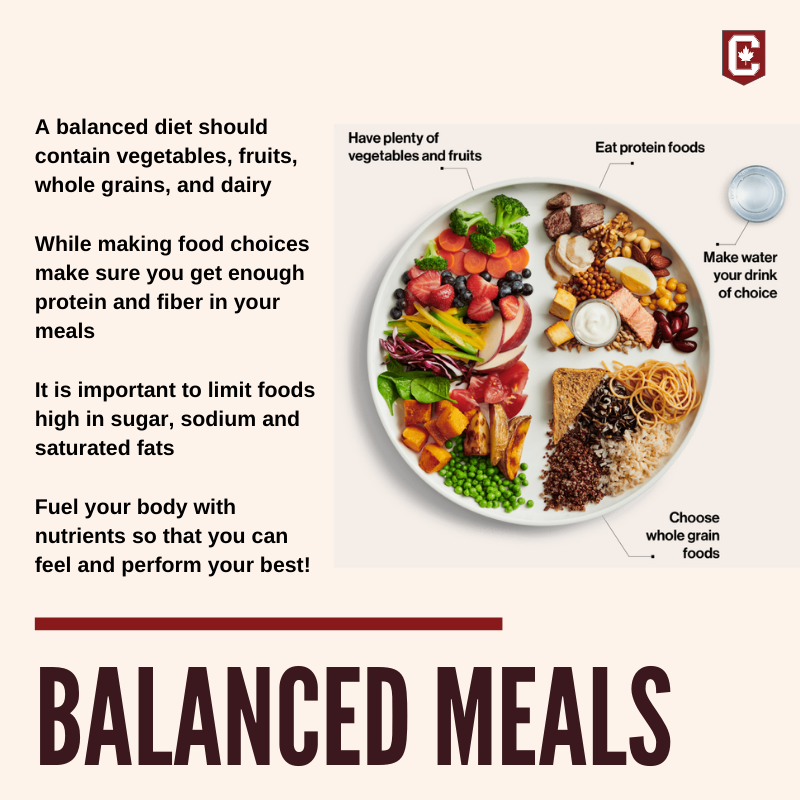 We provide students with delicious and nutritious meals throughout all school days and holidays. Students can meet their dietary needs without the chores of grocery shopping, preparation, cooking and cleaning so that they can stay focused on their studies.
Columbia International College proudly partners with Chartwells because they encourage healthy meal choices by providing a variety of foods with customizable options to meet the dietary preferences of today's generation.
Our Executive Chef creates a variety of food to meet the different needs of our students. With over 80 different types of meals : soup, main entrees and desserts – there is always a variety of food options to ensure that students always have a desired choice. Accommodations of special dietary needs are made available to students.
To read more about CIC's dining services you can click here: Dining Booklet