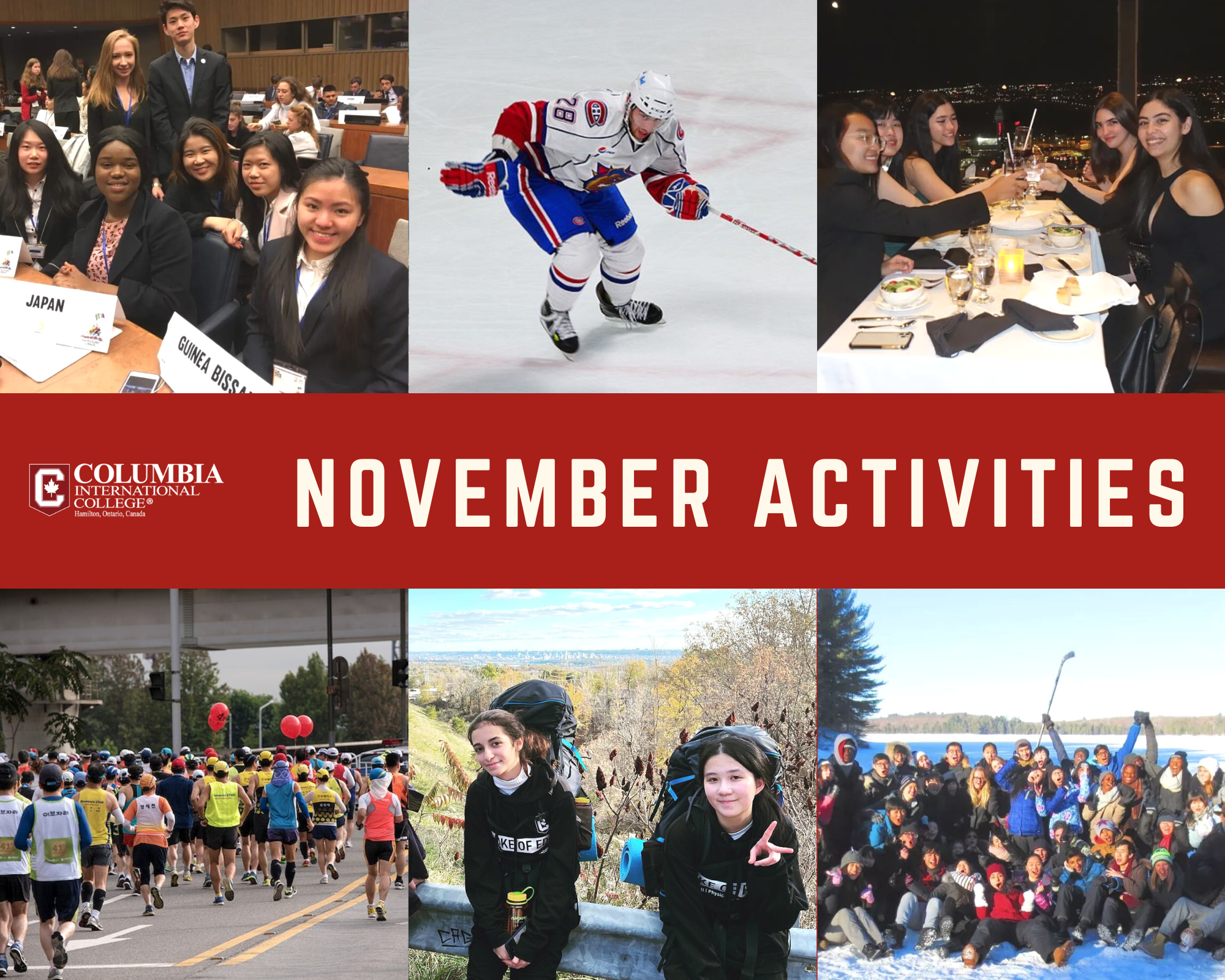 November is around the corner. When days are getting shorter and the temperature is dropping, get ready for a lot of winter fun brought to you by the Student Leadership Development Office!
Here's a preview of November activities to keep you busy and fully immersed in the lifestyle that CIC has to offer.
Mark your calendar and sign up on REACH App!
Nov 4 (Fri) : Hamilton Bulldogs Hockey Game

Nov 5  (Sat) : Community Service – Road to Hope Marathon | Niagara Falls Trip

Nov 5 – 6 (Sat – Sun) : Duke of Edinburgh International Award Adventure Trip

Nov 10 -13  (Thu – Mon) : Model United Nations Conference at McGill University

Nov 11  (Fri): Movie Night – Black Panther

Nov 12 (Sat) : Yorkville Shopping Center Trip

Nov 18 (Fri) : Bowling at Splitsville

Nov 19 (Sat) : Community Hours – Global Health Missions

Nov 25(Fri) : December Graduation Dinner at Skylon Tower

Nov 26 (Sat) : Activate Games