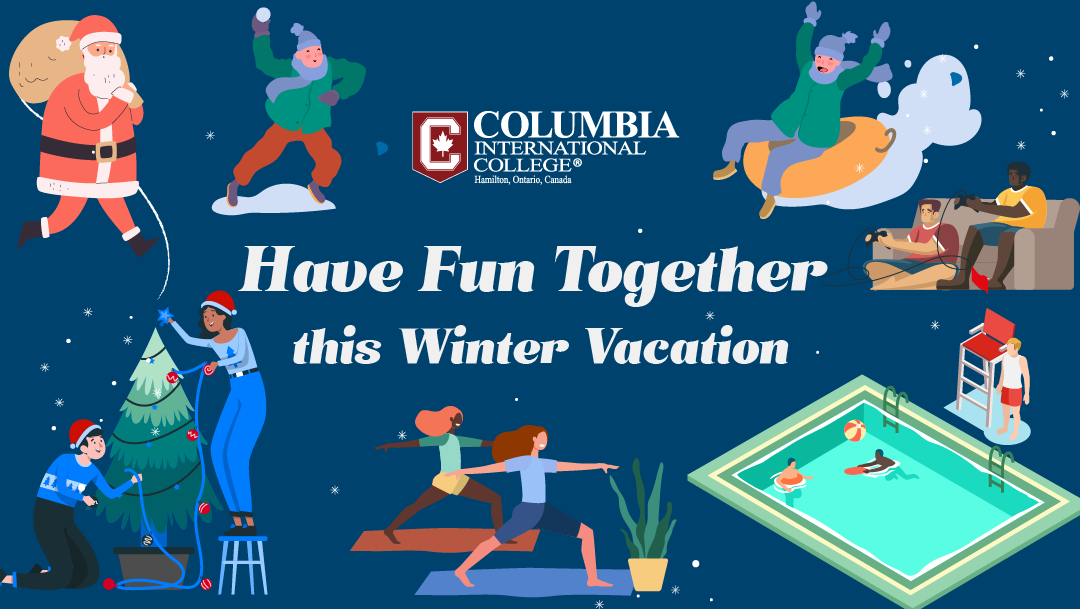 We are officially releasing the 2021 Holiday Calendar.  
There are plenty of opportunities to socialize, have fun and enjoy the Winter break in Canada. Students can enjoy a variety of options from Snowtubing, our Winter Festival,  to First Aid Training, Community Service Events and University Application workshops.  
Sign-up starts on Monday, November 29th at 12:00pm on REACH APP.  
Enjoy time with friends during the holiday break in our Residences and have a Canadian winter experience by joining holiday-related activities and events. The break will also be an opportunity for personal development and training. 
The Winter Break trips, events and activities will run from December 8, 2021, to January 2nd, 2022.  
See the complete Calendar here.

University Application Workshops & Drop-in Sessions
Our University Placement Counsellors will be running virtual and in-person workshops and sessions during the holiday break. 
Students are encouraged to join in to go through the Ontario University application process and ask any questions. 

To book a one-on-one appointment with your UPO Counsellor, contact them directly via Moodle or email.