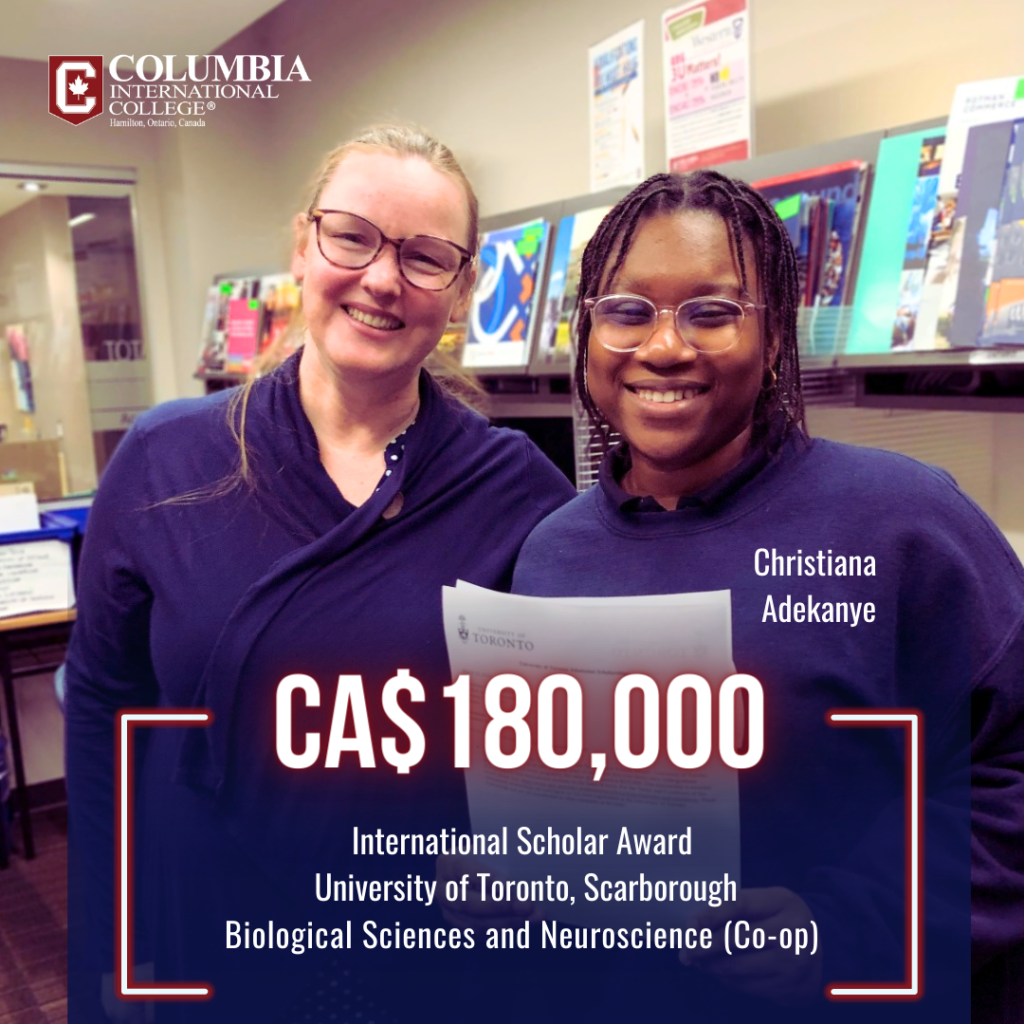 Congratulations to Christiana Adekanye, CIC '23 from Nigeria! Landing an offer from the Biological Sciences and Neuroscience program at the University of Toronto, Scarborough is a significant accomplishment, and receiving a $180,000 International Scholar Award is an unparalleled honor.
Christiana has also received scholarships from Carleton University, University of Guelph, and Western University, bringing her total scholarship amount to an impressive $223,500.
Cathy Cheeranjie (left), Head of Student Engagement: it is clear that CIC graduates, like Christiana, possess exceptional academic abilities and are highly sought after by top universities across the world.
The automatic consideration for the International Scholar Award is a testament to University of Toronto, Scarborough's commitment to recognizing and supporting CIC students of outstanding merit.
Once again, congratulations to Christiana, and we wish all graduating students the best of luck in their university applications.