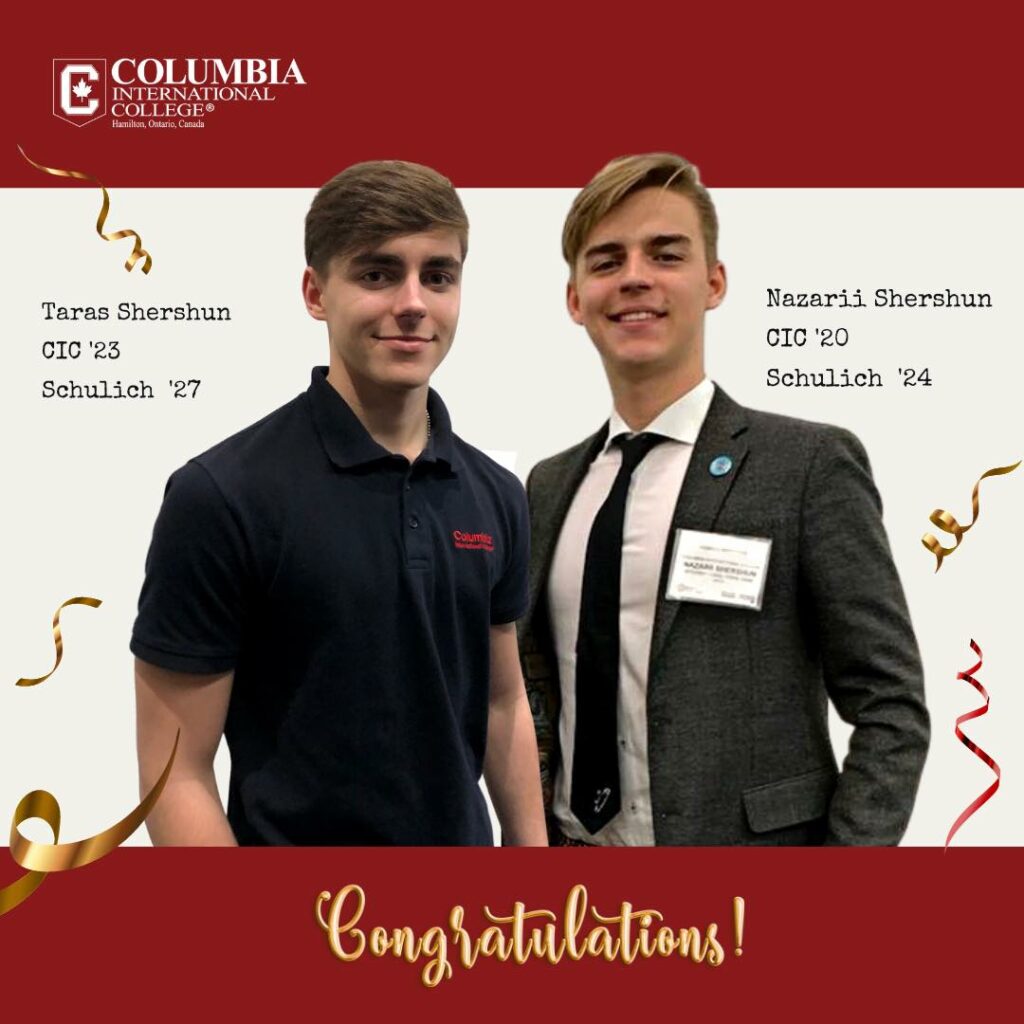 Taras Shershun and his elder brother Nazarii graduated from CIC in 2023 and 2020, respectively. Their remarkable achievements serve as an inspiring example of how siblings at CIC establish a solid foundation, influence one another, and succeed in their pursuits.
The brothers share a multitude of skillsets and ambitious goals, and have achieved equally remarkable accomplishments:
✅Both are dance athletes who have competed in world competitions.
✅Both possess a strong passion for international affairs, as they actively participated in CIC MUN teams and garnered awards.
✅Both received acceptances from numerous prestigious universities, accompanied by generous scholarships.
✅Nazarii is currently pursuing his studies at York University Schulich School of Business, one of the top business schools in Canada. Taras will follow suit and join the same institution in September 2023.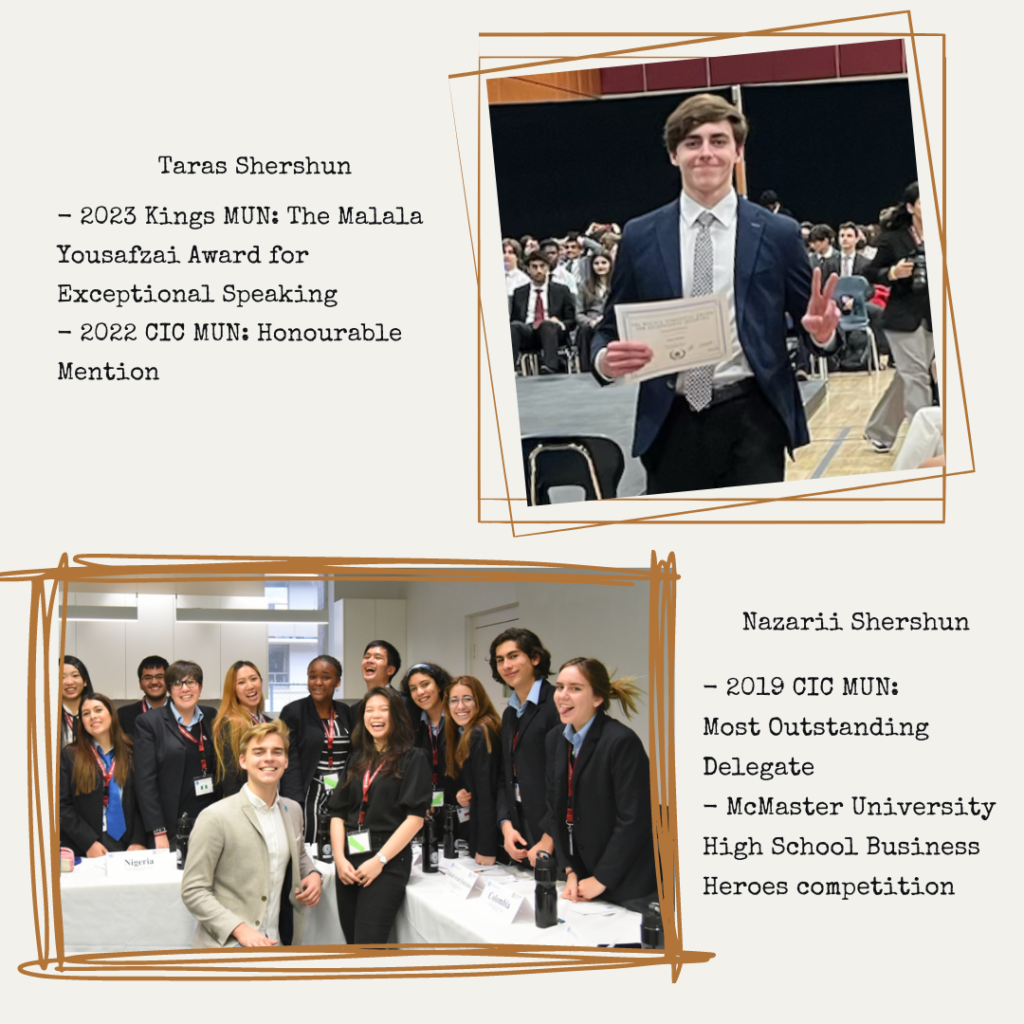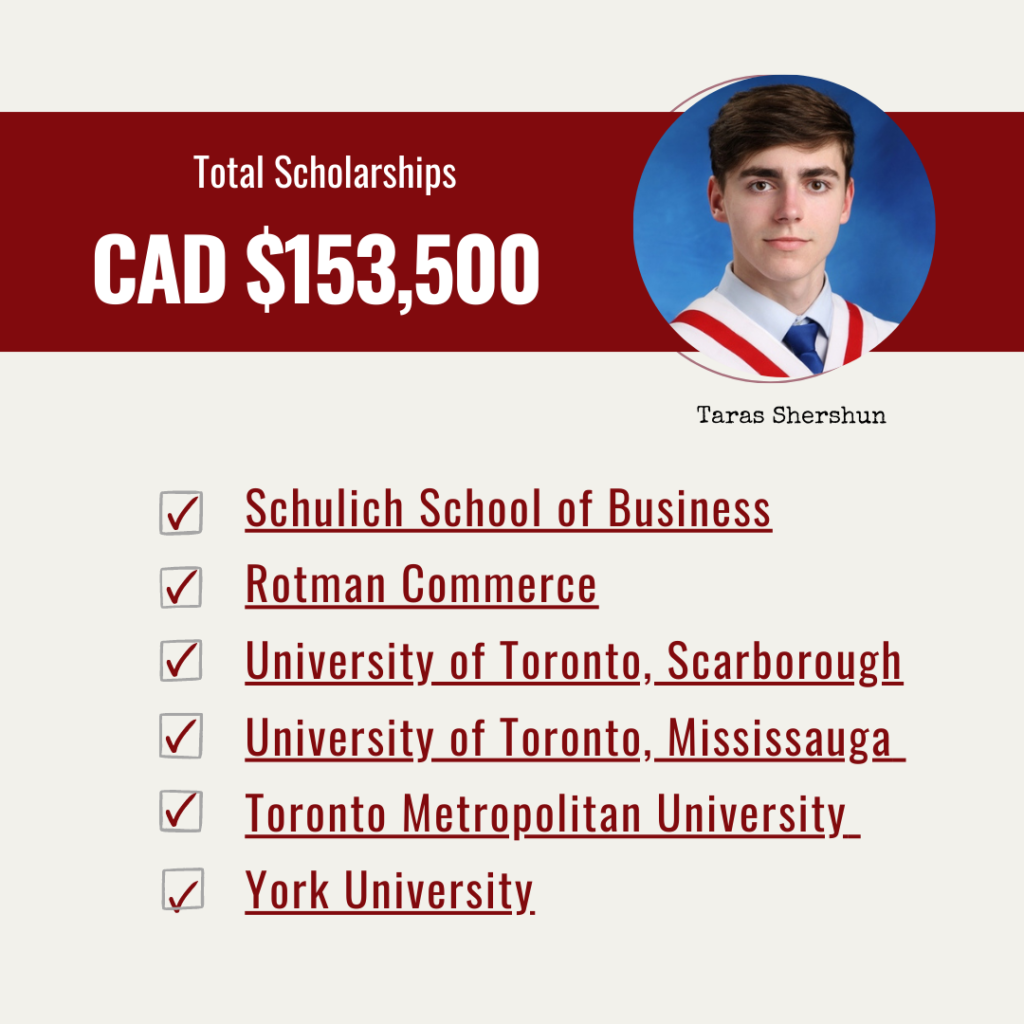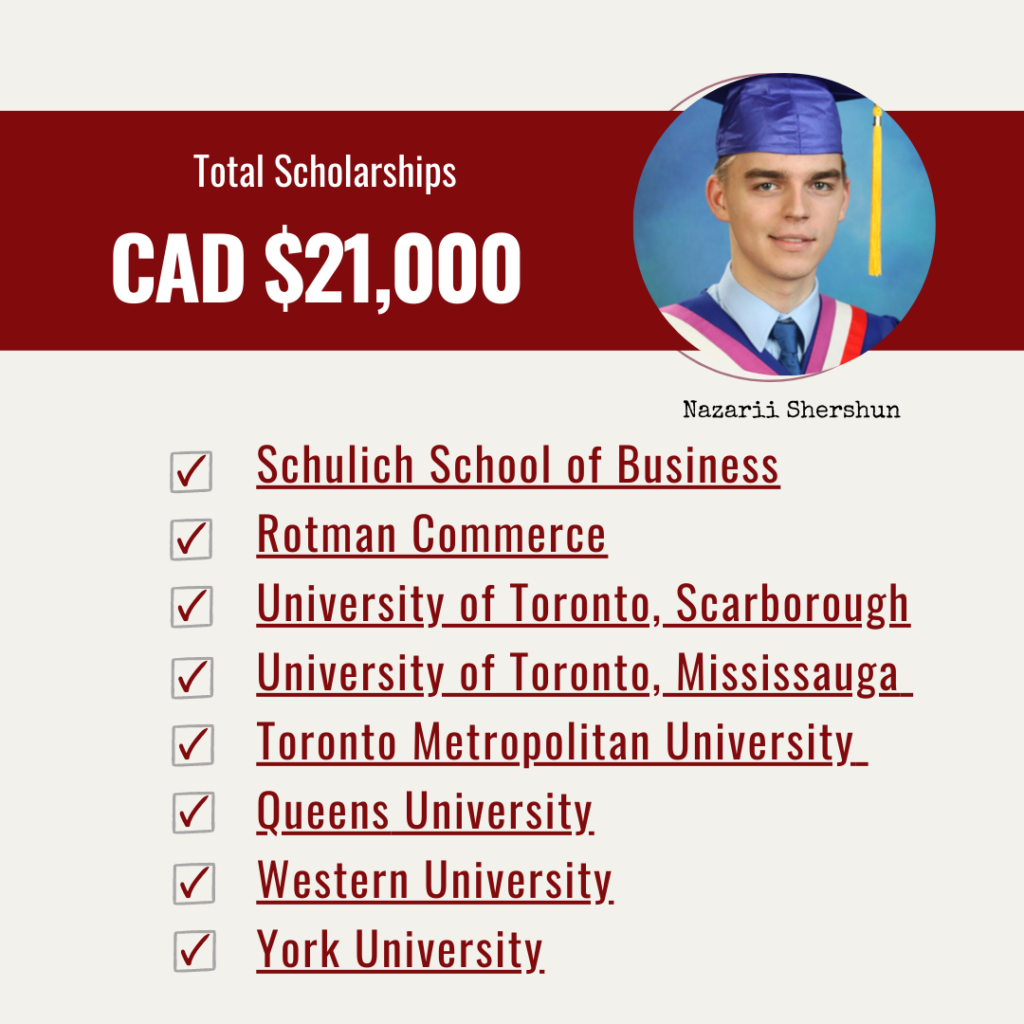 By joining his brother at Schulich School of Business, Taras has demonstrated great determination to pursue excellence. He is well-positioned to make great strides towards his dreams and create a successful future for himself.
🎉Huge Congratulations!