CIC June graduates living in Residence were able to attend a special outdoor in-person ceremony to celebrate their graduation and success. A live Virtual graduation was held on June 30th to celebrate all the graduates around the world. Friends and family from many countries joined the session to cheer on our graduates.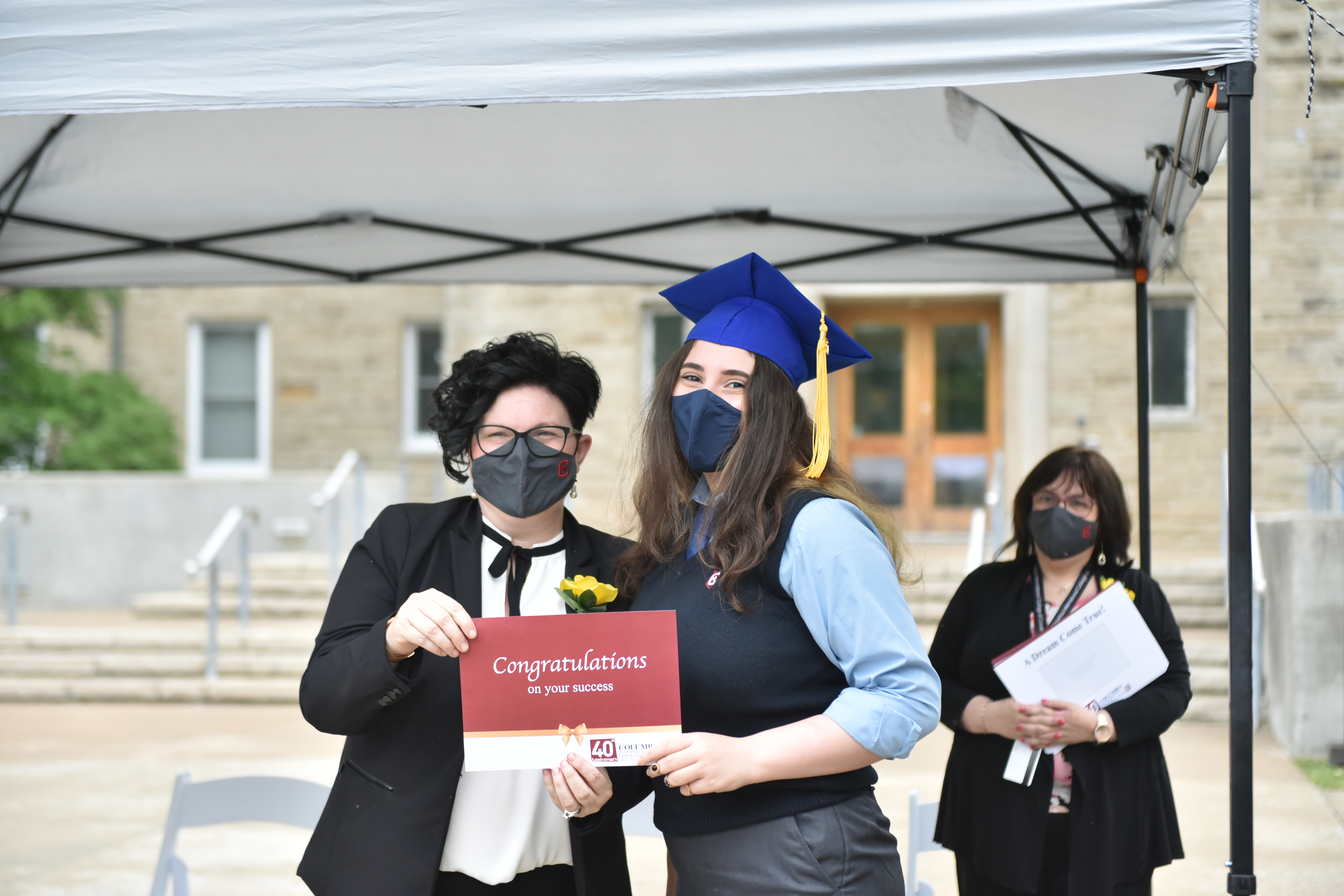 The in-person graduation was held outdoors at our beautiful Northcliffe campus. Students and staff were able to celebrate the June graduation while adhering to public health and safety guidelines, gathering limits and social distance. It was a very special ceremony filled with emotions and joy! 
It was the first in-person high school graduation event since the Pandemic began over a year ago. 
Family and Friends around the World Joined our Live Graduation to Cheer on our Graduates' Success
CIC's Graduation committee carefully planned a Live Virtual Graduation Ceremony that would mock the in-person experience as much as possible. Small groups sessions were planned so students, parents, teachers and staff could chat before and after the ceremony! Graduates were invited to wear a cap and our live host made the ceremony memorable and special.
You can watch the 2021 June Graduation here.