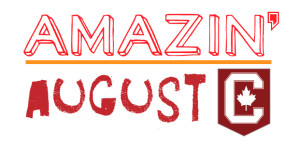 Columbia's staff is hard at work preparing for a new school year.
Tomorrow the school will begin to welcome students from across the world in preparation for the new school year.
New and returning students can look forward to exceptional academic programming and outstanding extracurricular opportunities in new and newly renovated facilities.
To help students and parents prepare, important dates are provided below.
August
6-14: Registration and Orientation for new students
7: Last day for returning students to change courses
8-14: Residence check-in
10: Start of fall 2015 Semester
14: Professional Development Day
17: Classes begin, late registration fee applies to returning students
21: Last day for new students to add or change a course
28: Last Day for all students to drop a course with fees deferred