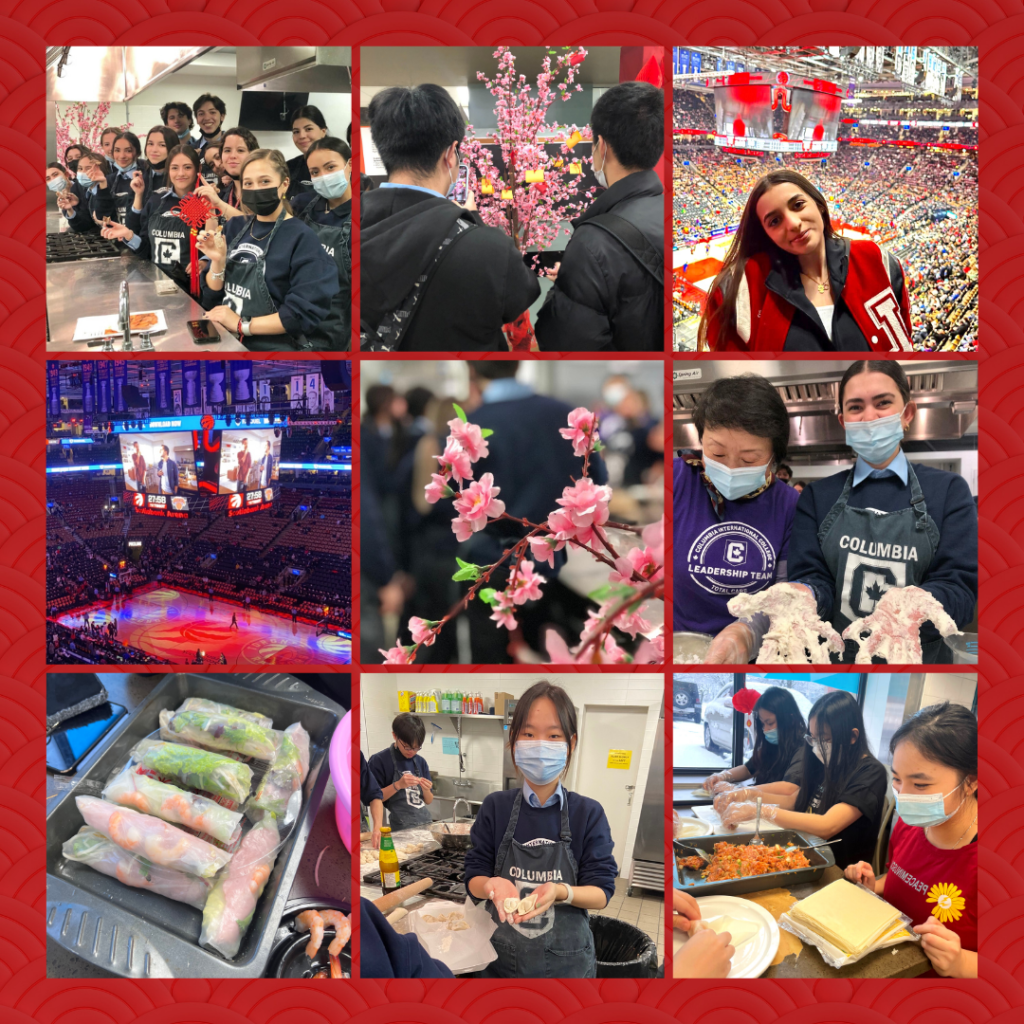 Happy Lunar New Year, CIC! We wish all students and families most joy, health and happiness in 2023.
During the past few days, the CIC community was thrilled to celebrate this auspicious festival with many traditions, including colorful decorations, wishing trees, cooking sessions, a multi-dish feast and a party in residence.
Food is a great way to get to know a new culture. Students from different cultural backgrounds gathered at the Culinary Center to make deep-fried twisted doughs and glutinous rice balls which symbolize good luck for the coming year.
Thanks to the hard work of Chartwells team, students also feasted on a traditional dinner to usher in the Lunar New Year.
To add more fun to the festive weekend, many students went on an exciting school trip to the Scotiabank Arena to watch the NBA game of Toronto raptors vs. New York Knicks. They cheered and high-fived as the Raptors defeated the Knicks 125-116. The huge celebratory experience made this Lunar New Year an unforgettable one!