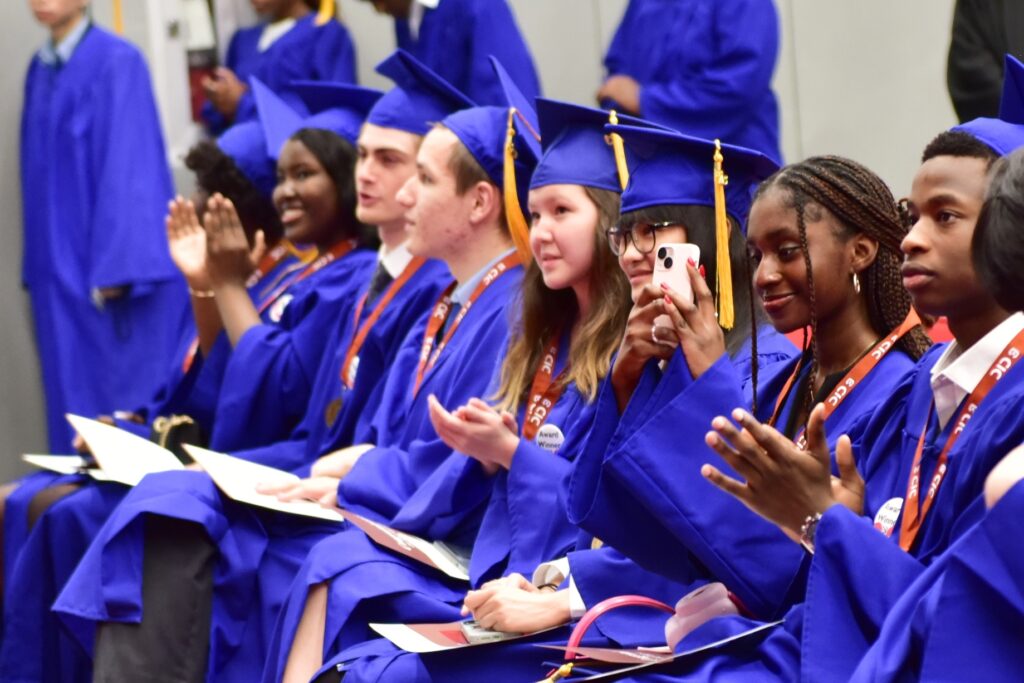 On the afternoon of June 29th, Columbia International College (CIC), the largest boarding school in Canada, held its third graduation ceremony for the Class of 2023. The event brought together the Total Care Education team of CIC, admissions representatives from universities, as well as family and friends, to celebrate the successful conclusion of the students' high school journey and the beginning of an even more exciting adventure.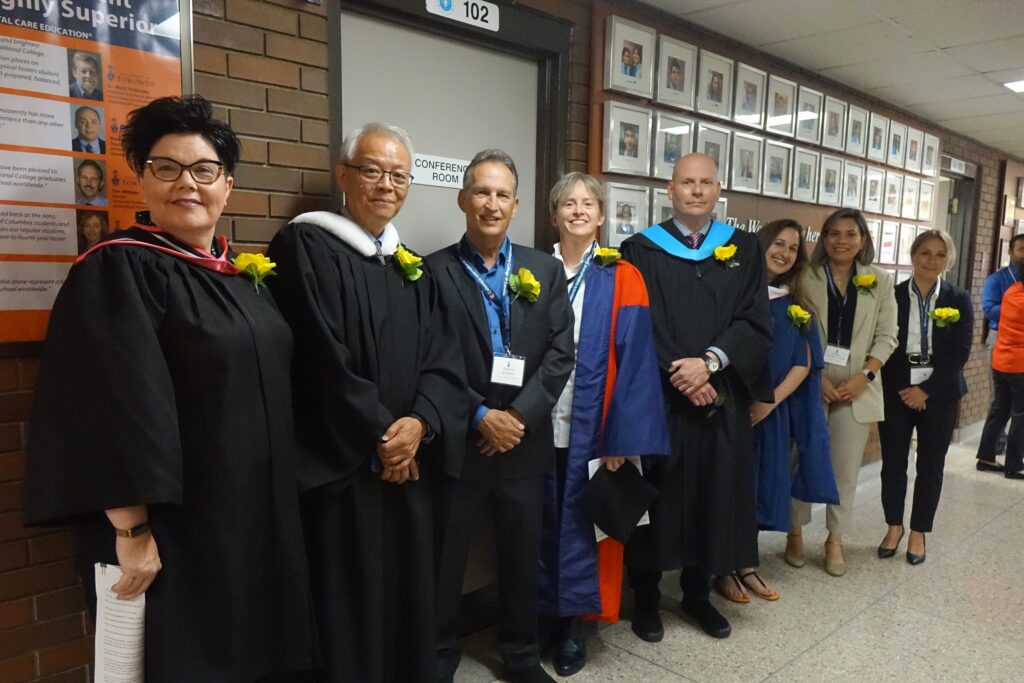 The ceremony was graced by the presence of admissions department heads from CIC's University Partners: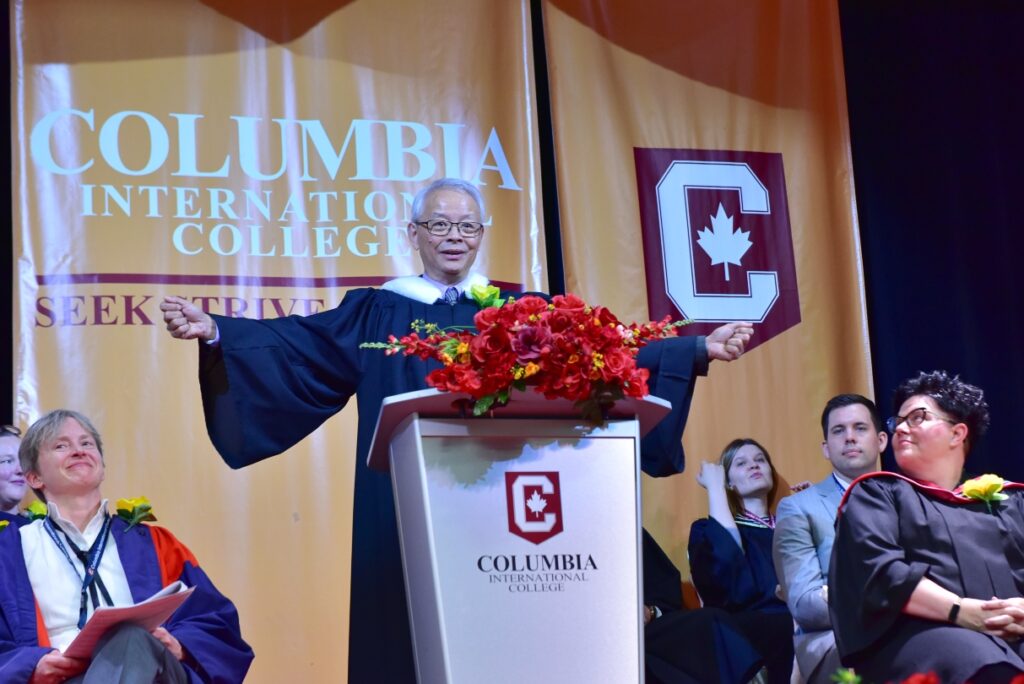 CIC founder Clement Chan praised the University Partners for their longstanding collaboration with CIC in admissions, including providing designated scholarships and awards for CIC graduates. Additionally, York University and Western University have offered admission advantages for our graduates.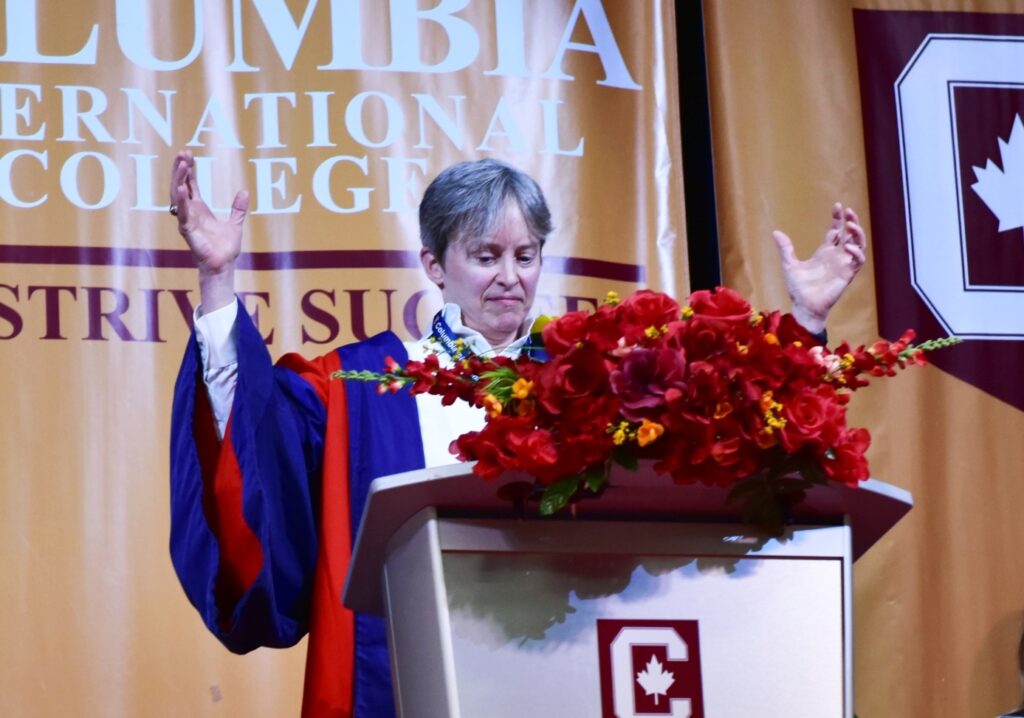 Dr. Carolyn Ford, the Director of International Undergraduate Admissions at Western University, delivered the keynote speech. This is her second time giving an inspiring speech at the CIC graduation ceremony.
Dr. Ford served in the U.S army, rising from a soldier to a major. She studied at Oxford University, the University of Toronto, and the Ivey Business School at Western University. She is also a an indoor rowing pro and participated in World Rowing Indoor Championships.
Since assuming the role of Director of Admissions at Western University, Dr. Ford and her admissions team visit CIC every year (except during the pandemic) to deliver up-to-date application information to students.
Dr. Ford shared her own story of participating in professional indoor rowing – the team had to go through thousands of kilometers of training to improve their performance by just one second.
She quoted the famous words of French philosopher and mathematician René Descartes: "Divide each difficulty into as many parts as is feasible and necessary to resolve it."
She encouraged the graduates to approach each day as if it were the first day of the rest of their lives, embrace challenges and strive for higher goals.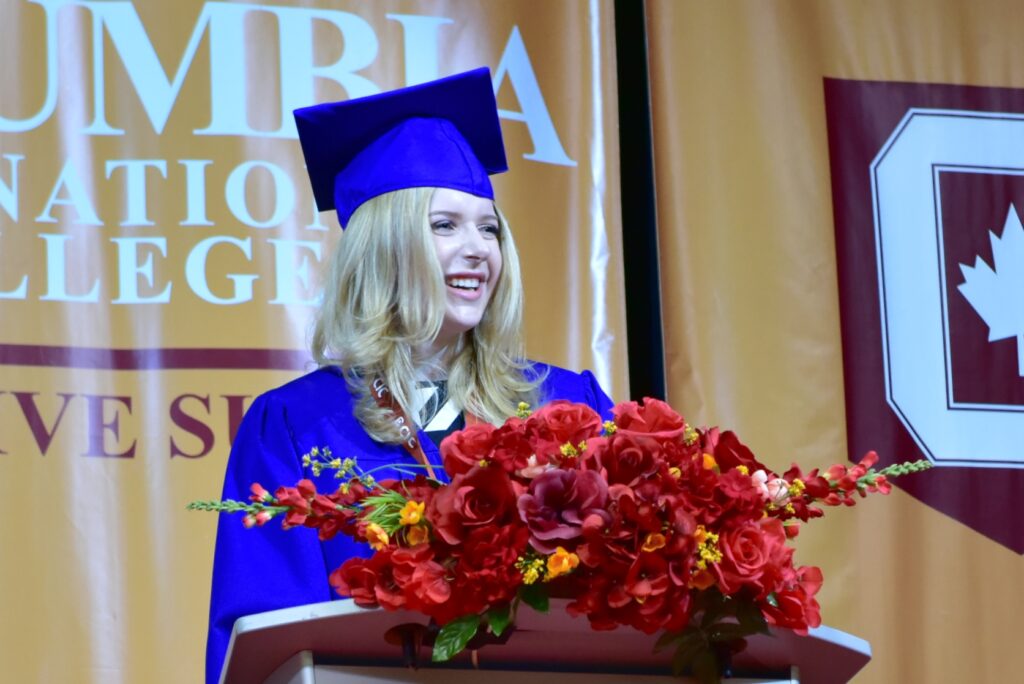 Elina Brodovska was selected deliver the valedictorian speech. In 2019, at the age of 12, Elina bid farewell to her parents in Ukraine and embarked on her journey at CIC. Over the past four years, her exceptional academic records and leadership abilities have resulted in early admission offers and scholarships from prestigious universities, including the $120,000 Tentanda Via Scholarship from York University and a $100,000 International Student Scholarship from the University of Toronto, Scarborough campus.
University of Toronto: St. George (Social Sciences)
University of Toronto: Mississauga (Management & Business)
University of Toronto: Scarborough (Social Sciences & Humanities)
York University (Commerce)
Toronto Metropolitan University (Business Technology Management)
University of Waterloo (Global Business and Digital Arts)
Western University (Media, Information and Technoculture)
Total Scholarships: $333,000
Elina encouraged her peers to continue showcasing leadership abilities in university. She stated, leadership is not about titles, personal gain, or exerting power over others; It is about inspiring and empowering others.
She pointed out that the key to success in life is to follow one's own passions and pursue the wildest dreams because that is what ignites the strongest passion.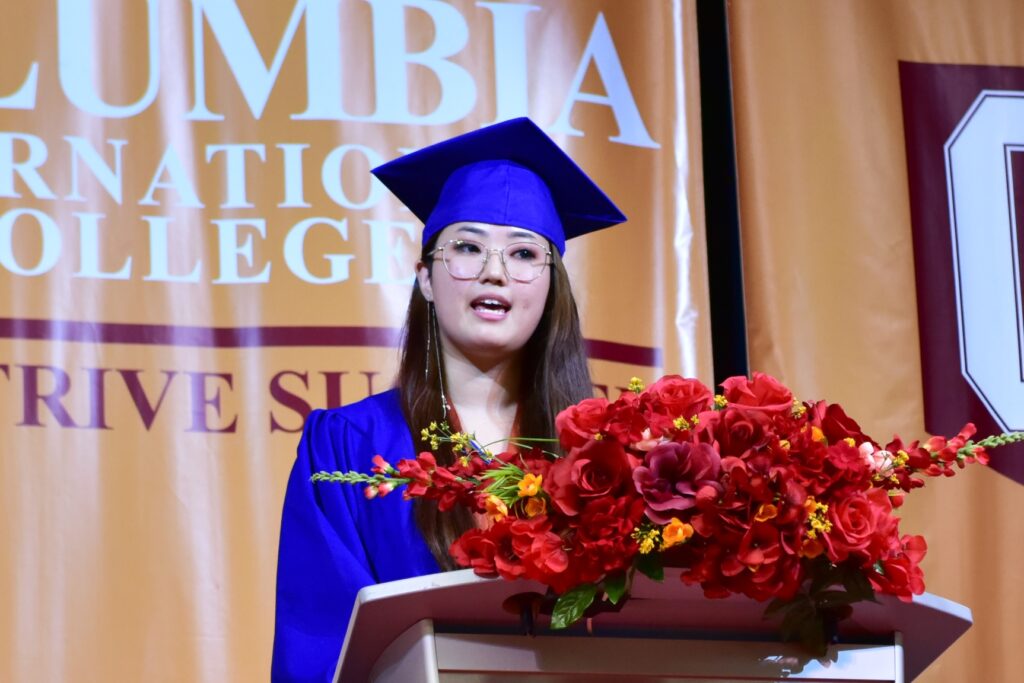 Xiaoyu (Rainy) Meng was selected to deliver the Vote of Thanks. Rainy arrived at CIC as a bright and friendly Grade 7 student in the Junior Middle School Program in August of 2018. During her stay at CIC, Rainy consistently displayed a determined and exemplary academic record, earning over 30 academic awards. She used this academic gift to benefit others, tutoring her peers in 9 different disciplines, and maintaining an excellent academic record.
Rainy also demonstrated an interest in improving the world around her. This began with the Model United Nations club, but culminated in her participation in the school's Student Council, where Rainy was unanimously selected by her peers as the Council's President.
Rainy has garnered offers from many prestigious universities as well as scholarships:
University of Toronto: St. George (Social Sciences)
University of Toronto: St. George (Architectural Science)
Western University: Huron (Social Sciences)
Western University (Management & Organizational Studies)
University of Toronto: Mississauga (Communication, Culture and Information Technology)
University of Ottawa (UO: English)
University of Ottawa (Marketing)
University of Alberta (Commerce)
Total Scholarships: $43,000
Rainy expressed her heartfelt gratitude to the various departments of the CIC Total Care Education team for their consistent care and support. She thanked the founder, Clement Chan, Principal Diana Reid, Vice Principal Joseph Knap, the Academic Office, teachers and tutors, Admissions and Liaison, Residence, Student Leadership Development, Guidance and University Placement Office, Security, Medical Clinic, IT, Chartwells Catering, Housekeeping, and more.
Meng Xiaoyu extended special thanks to her parents for bringing her into this world and providing unconditional love every moment of her life.
CIC's Class of 2023 graduates have received thousands of offers from universities in Canada, the United States, the United Kingdom, Australia, and New Zealand; The total value of university entrance scholarships surpasses CAD 12.52 million, exceeding the amounts awarded in previous years. Congratulation on such a remarkable achievement!