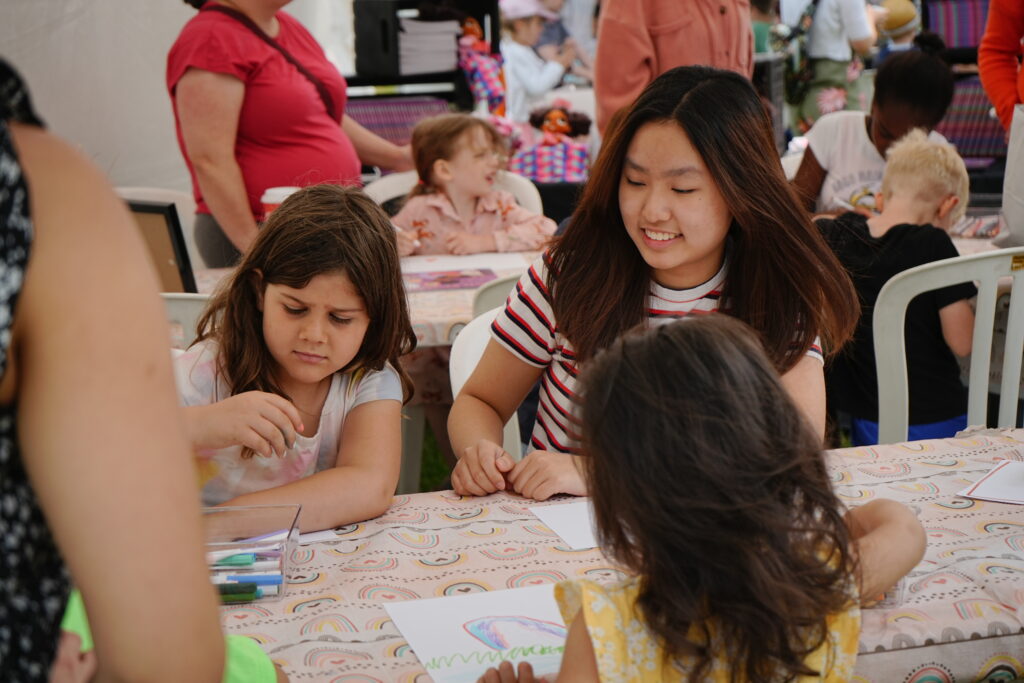 Over 40 CIC students volunteered for Imagine in the Park, a two-day children's art festival held at Gage Park this past weekend.
They braved the hot temperatures and worked tirelessly at different stations, ensuring that kids from all corners of Hamilton experienced the joy of creating fun artworks!
Each year, CIC students volunteer for the festival, assisting the artists in running the workshops, helping children with the creation process, and cleaning up and resetting the tables.
Thank you for making such a great community event possible and for inspiring young artists to explore their talents.