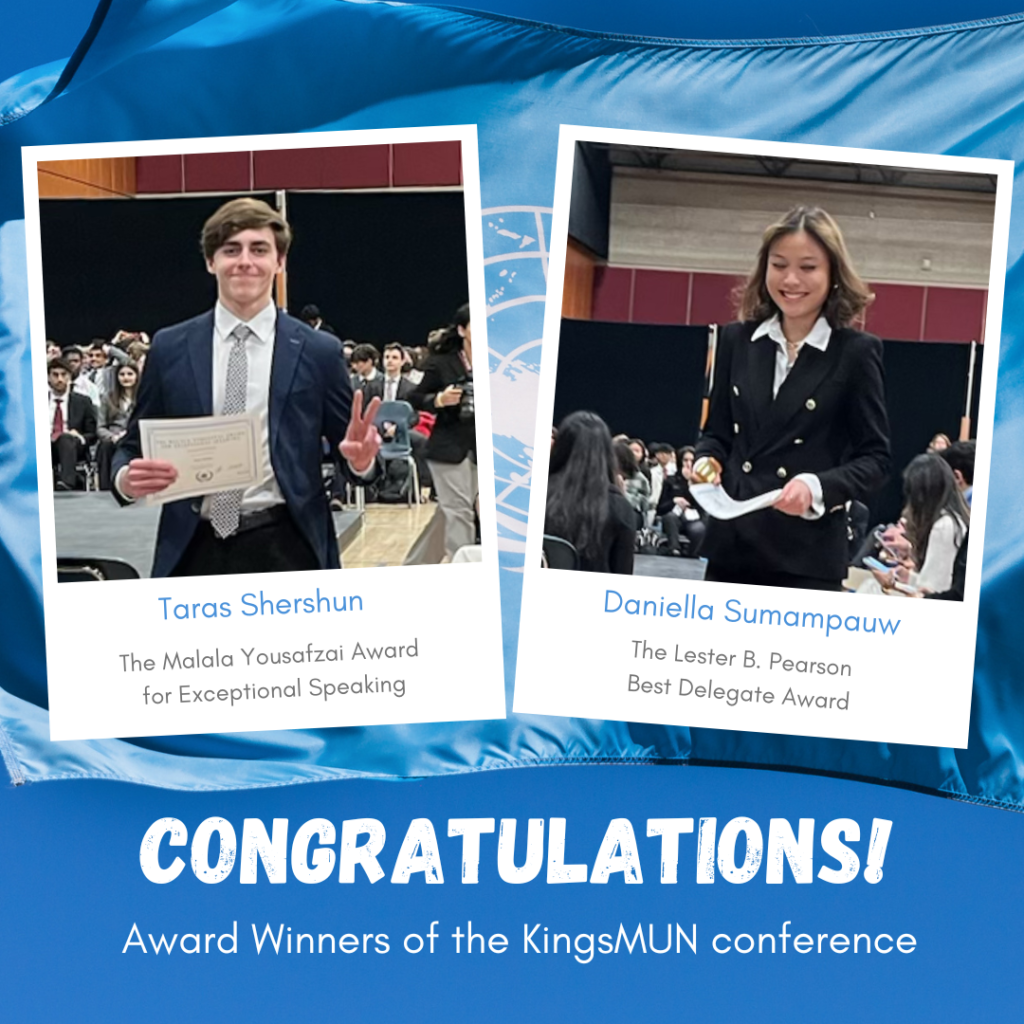 We are thrilled to share that our Model United Nations Team participated in the prestigious KingsMUN conference this past weekend. Throughout the conference, our team exhibited exceptional diplomatic skills and displayed an unwavering commitment to finding peaceful resolutions to the issues presented.
For many of our talented team members, this was their first conference, and we couldn't be prouder of their outstanding performance. They worked tirelessly with other high school students and represented our school with utmost positivity and pride.
We'd like to take a moment to highlight two of our remarkable team members who made a tremendous impact in their committees and were recognized at the closing ceremonies in front of a large audience of over 1000 participants. Let's give a big round of applause to:
Daniella Sumampauw – The Lester B. Pearson Best Delegate Award – representing Pakistan in the UN Women Committee
Taras Shershun – The Malala Yousafzai Award for Exceptional Speaking – representing Zeus in the Council of Olympus Committee
If you come across any of our Model United Nations team members, please take a moment to congratulate them on their successful conference and for representing our school with equity, dignity, and respect.