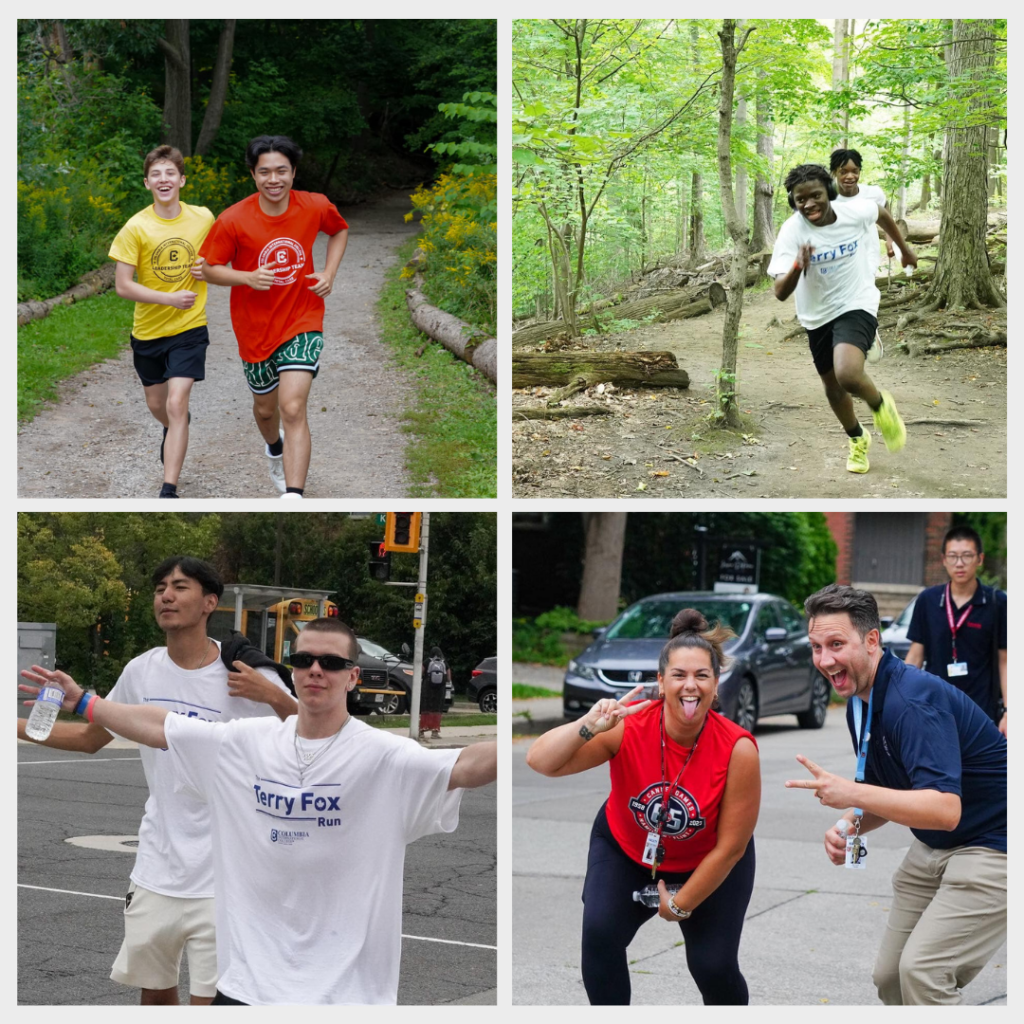 The CIC community proudly continued our 41-year tradition with the annual Terry Fox Run/Walk. Kudos to the Student Leadership Development, teachers, Student Leaders and Chartwells for their support in the fight against cancer!
Since 1981, we have consistently organized the Terry Fox Run/Walk, demonstrating unwavering commitment. Our teachers and students have generously raised over CAD 22,000 to support cancer research and spread the message of love, hope, and inspiration.
A Message of Love, Hope, and Inspiration
We started from the school, passing through Westdale Village and scenic forest trails, reaching the breathtaking Cootes Paradise on Lake Ontario's shores before circling back to school—a total of 6 kilometers.
Together, we raised cancer awareness and contributed to the global fight against it.
Student Leadership Teams Unite to Spread Terry's Message of Hope
The Terry Fox Run/Walk was a remarkable event where our dedicated Student Leadership Teams united to spread Terry's message of hope. It was an incredibly rewarding experience!
They hosted fundraisers, supervised intersections, guided fellow students, and provided enthusiastic support.
They also set up water stations along the route, offering essential hydration to the runners.
A heartfelt shout-out to the amazing leadership teams for bringing the CIC community together and boosting morale!
BBQ, Games, and Friends: Elevating Students' Spirits
Mouth-watering BBQ dinner, fun games, and friends made the Terry Fox Run/Walk even more enjoyable!
Congratulations to all who took part, not only for boosting their physical endurance but also for nurturing a profound sense of community.