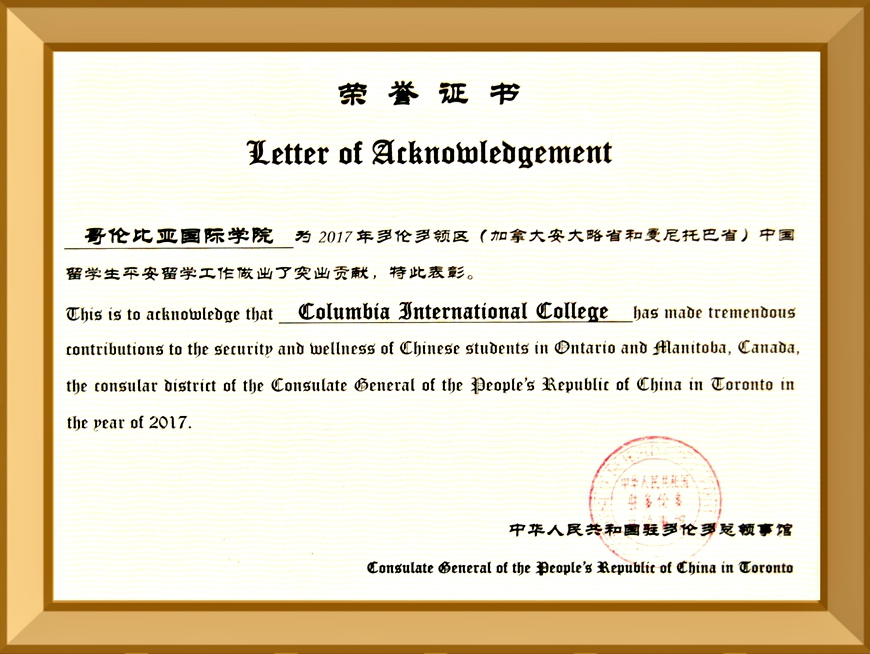 On January 13th, 2018, the Consulate General of the People's Republic of China in Toronto held a forum on Chinese students' safety and wellness in Canada. Columbia International College, The University of Toronto, and a select educational associations were acknowledged for their tremendous contributions to ensure students' overall health and safety.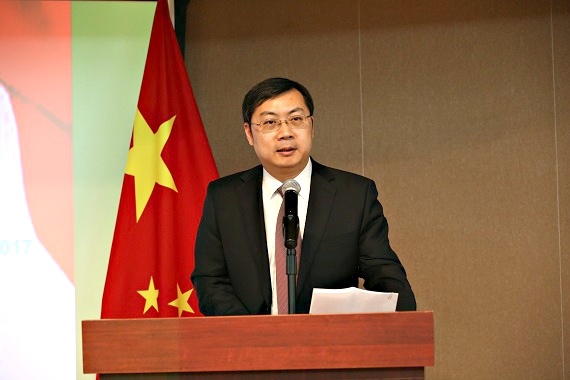 Zhuang Yaodong, the acting Chinese Consul General in Toronto, said there are 80,000 Chinese students in Ontario and Manitoba and some have encountered safety and mental health issues.
He cautioned that 2017 saw a rise in scams targeting Chinese students and many victims have suffered economic losses and psychological impact.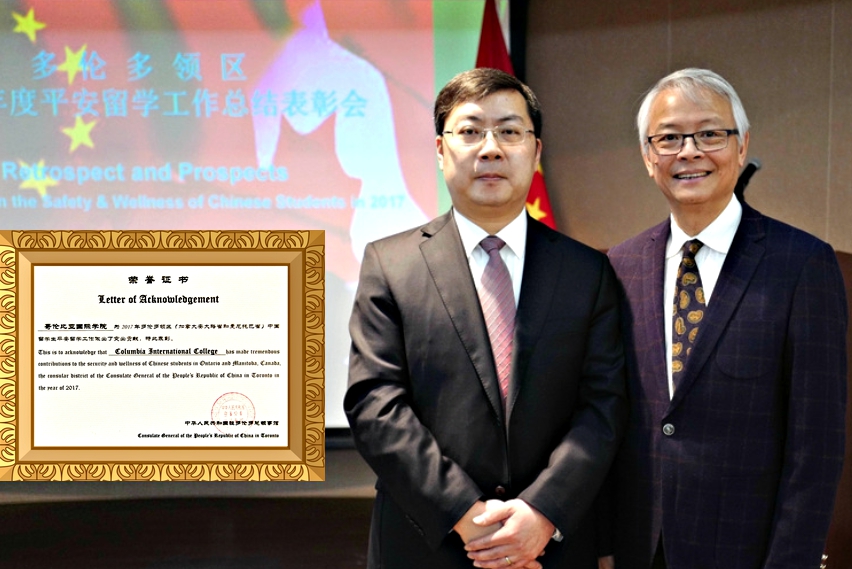 Mr. Clement Chan (right) , Executive Director of Columbia Intentional College, received a Letter of Acknowledgement from Mr. Zhuang and delivered an address on how Columbia has been helping numerous young students grow up in a safe and healthy environment since 1979.
Mr. Chan said: "Different from domestic students, international students do not have a home to return to after school. Therefore, schools which offer only academic programs are not providing sufficient services to care for them."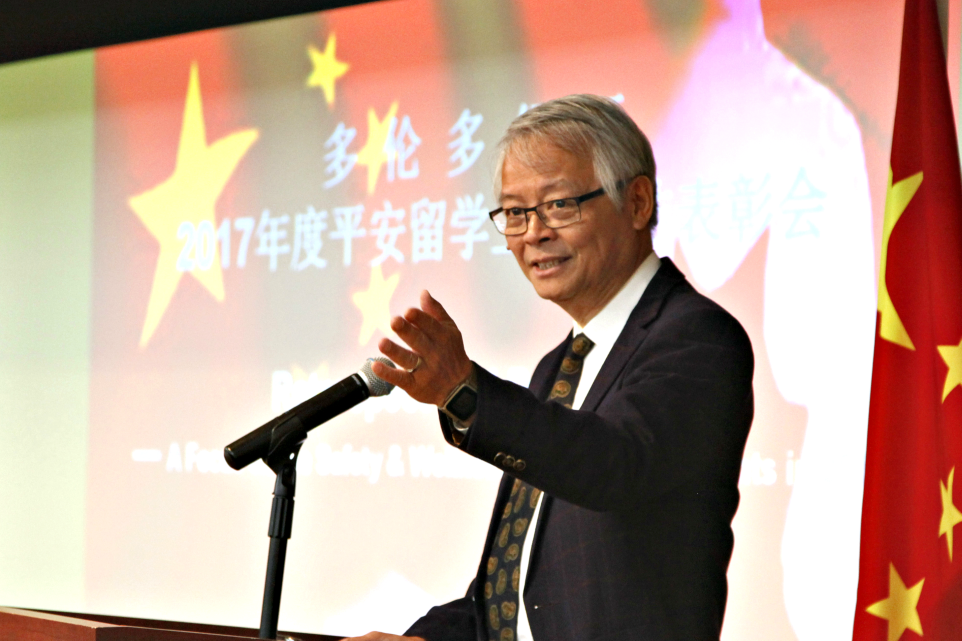 "Remember, the young students are not coming to Canada just to study, they are here to grow up with us. "
Mr. Chan stressed that young students need support and guidance in a holistic way — caring services to support their Academic, Social, Emotional and Physical (ASEP) needs.
Columbia has been looking after students with its unique ASEP Total Care Education System® for almost 40 years. It has grown to become North America's largest boarding high school.